Pressure For Natural Birth Puts Baby At Risk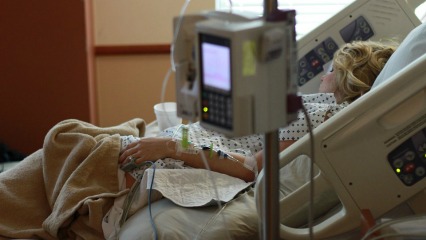 It is commonly thought that a natural birth wins out over a caesarian, but it is said to be this ideology putting unnecessary pressure on mums-to-be, putting babies at risk and making childbirth even more dangerous. After the ruling of a recent landmark case in the Supreme Court, is could be time to ask the question: Is natural really best?
Natural Births Could Soon Come With A Warning Pamphlet
Questions over the
safety and necessity of natural birth
have been stirred up recently because of a landmark case in the Supreme Court, according to
The Daily Mail UK.
Nadine Montgomery was awarded roughly
AUD
$8,576,712 after her son suffered
severe brain damage
during her natural birth, of which she claims she wouldn't have gone ahead with had she been warned of the risks involved. The court pleaded for an end to this 'medical paternalism' in which this natural birth ideology is forced upon women, asking for women to be treated as adults and properly informed as a matter of 'maternal interest', according to
the Daily Mail UK.
In response to this, mothers-to-be
could soon be warned of the risks
 that come with a natural birth, just as they are warned of the risks involved with other methods.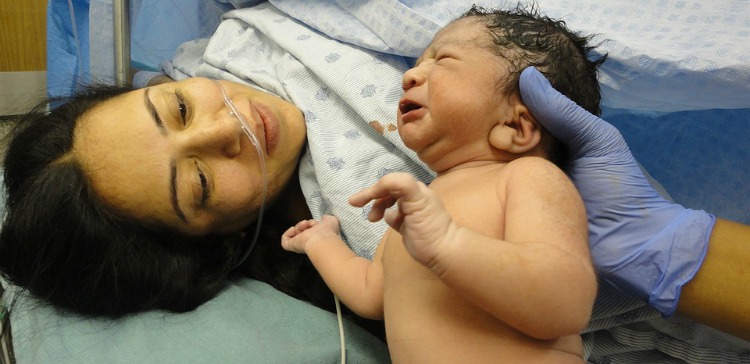 Policy Said To Keep Too Much Intervention At Bay
According to
The Sydney Morning Herald
, professor of obstetrics and gynaecology at Sydney Medical School Nepean Hans Peter Dietz calls this preference amongst the medical world and society the
"natural childbirth ideology".
Dietz says though there is nothing wrong with this way of thinking assuming mother and child are safe, it "often leads to ignoring situations of increased risk, either out of sheer ignorance, a lack of training or because of ideological preferences," according to
The Sydney Morning Herald. 
 The
Towards Natural Birth
policy in
NSW
aims to
direct an increase in the vaginal birth rate
, and a decrease in the caesarean rate. This policy is said to be "in line with international practice".
NSW
Health spokeswoman told
The Sydney Morning Herald
that unnecessary interference with the natural process could lead to a "cascade of intervention".
Startling Statistics
The Daily Mail UK
shares some horrifying statistics: over
AUD
$44 million was paid in compensation by London hospitals to childbirth cases in 2008 alone, and 11 babies are stillborn everyday- meaning that developed countries like Britain are on par with Estonia and Belarus. Midwives in the UK say that these grisly facts could be the result of an "understaffed, overstretched system" as well as impacted by the rising birth rate and rise in complicated birth situations resulting from "obesity, older mothers and multiple births" according to
the Daily Mail
.
As if mums-to-be didn't have enough to worry about!