Pop-Up Golden Gaytime Ice Cream Bar Hits Sydney Today!
By: Phoebe Ackland, ellaslist
Hitting Topshop & Topman Sydney today is a pop-up Golden Gaytime bar, aptly named the 'crumb shed', that is the delicious stuff of Aussie's dreams.
You'll be able to purchase tins full of Golden Gaytime's signature crumbs (I know what I'll be sprinkling on my yoghurt for breakfast), as well as 6 (epic) limited edition ice cream flavours available for a mere $6.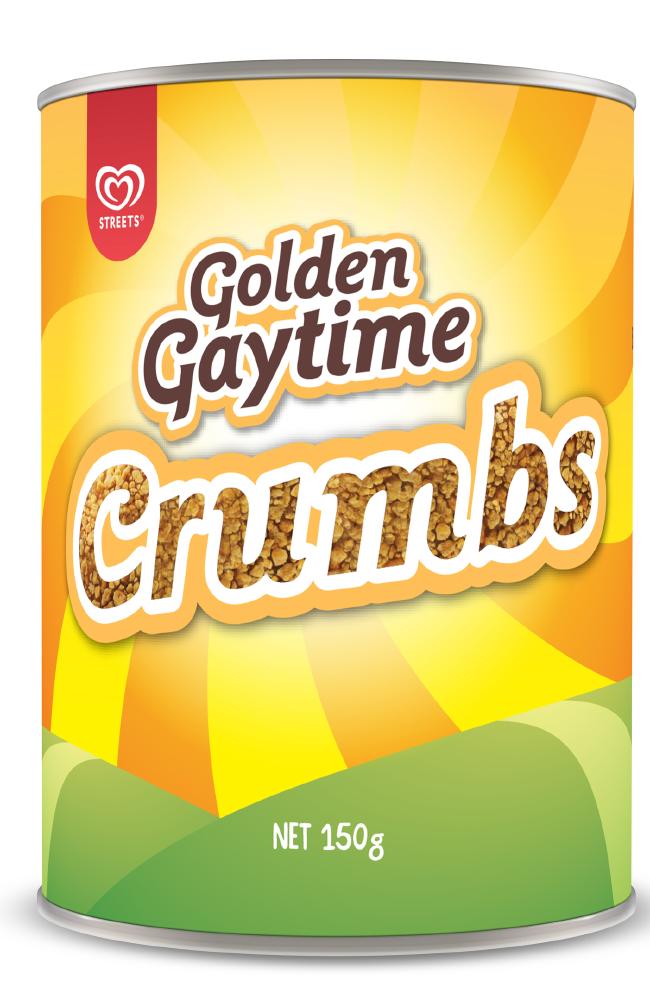 Not A Crumby Effort


Unicorn Breath: Vanilla crumb, musk sticks, strawberry hard candy, popping candy, edible glitter (pictured)


Crumb Choc Millionaire: Chocolate crumb, smashed potato chips, desiccated coconut, 100s & 1000s, edible glitter


Chocopalooza: Chocolate crumb, lolly bananas, 100s & 1000s


Golden Chief's Salty Gaytime: Vanilla crumb, pretzel bits, salted caramel drizzle


The OG-G: With even more vanilla crumb ("the original and the best handcrafted to perfection")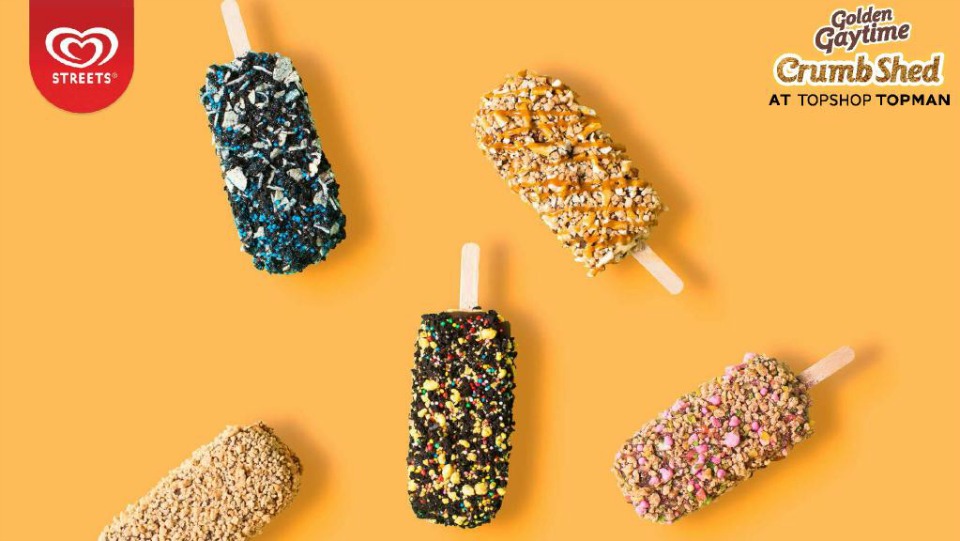 Have You Heard About The Gaytime Crumbassador?
Thanks to the ambitious Facebook campaign run by Jesse James McElroy, Streets released Golden Gaytime-
IN A

TUB
- available at grocery stores as we speak. Don't freak out, but it isn't just available in original- there are mint and chocolate versions available too. Due to his enthusiasm, McElroy was named as the official Gaytime Crumbassador. He has created the
salted caramel drizzle
found in the Golden Chief's Salty Gaytime, available at the pop-up store. He said: "One of life's greatest gifts is the Gaytime crumb and I've always been an avid believer in the old saying 'everything tastes better crumbed', so this pop-up really is a dream come true for Gaytimers."
[caption id="attachment_116670" align="alignnone" width="960"]

Source: JOSIE'S Juice[/caption]
Head to Topshop on Market Street, Sydney today (Wednesday, 18 January) to catch this pop up before it crumbles. We suspect stocks won't last! Oh Streets, we love you.