Personalised Easter Baskets
Personalised Easter Baskets
If you're looking to make Easter a little bit more special this year, personalised Easter baskets are the perfect gift to make sure your kids feel extra warm and fuzzy when waking up to all of the goodies left behind by the Easter Bunny.
Whether you're after a robust tin that will take your adventurer through the depths of the garden on an egg scavenger hunt or want something special they can use year-round, we've gathered a bunch of personalised Easter baskets perfect for every little chocolate lover.
Personalised Easter Baskets
1. Gifts & Keepsakes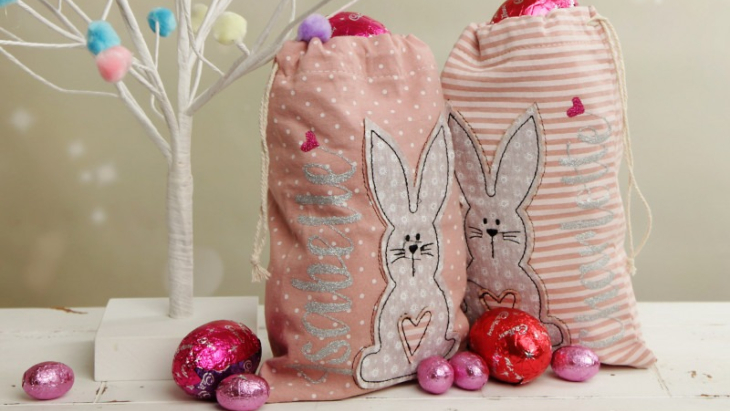 The team at Gifts & Keepsakes have a huge collection of personalised Easter baskets made from different materials and in all different sizes, so you'll be able to find something to suit the personalities of all your kids.
Their products range from simple glass jars to durable tin buckets and even small suitcases to stow away all of the treats from the big day. Each item is completely customisable - choose a colour, decoration, name, and size exactly to your child's liking.
2. One Chew Three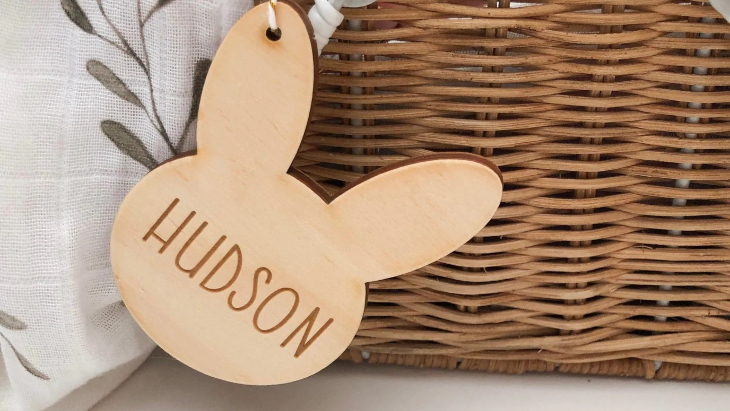 If you've already got an adorable Easter basket that just needs a bit of decorating, One Chew Three have a range of irresistible personalised Easter bunny tags that'll do the trick.
Each personalised tag is made from quality Australian-produced plantation plywood, is approx 8.5cm high and features your child's name in either our script or caps font.
3. Chain Valley Gifts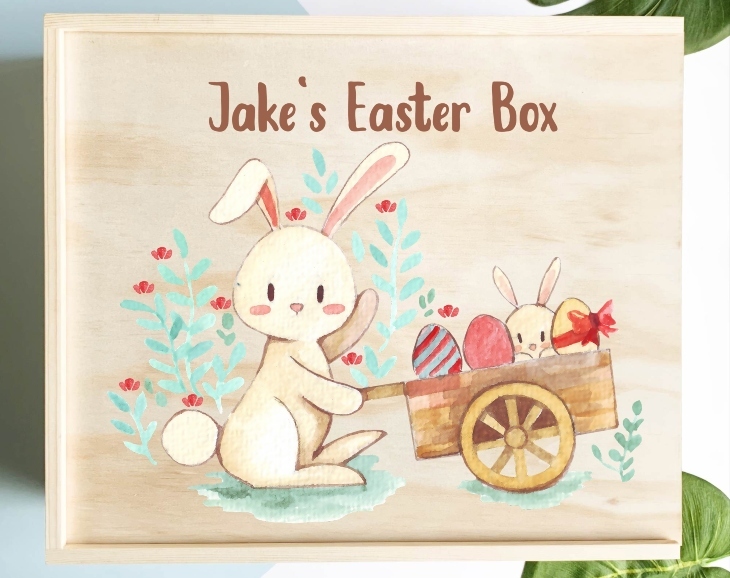 For a more traditional personalised Easter basket that will remain a treasured keepsake for years to come, check out the wooden Easter box from Chain Valley Gifts.
These quaint personalised boxes come with a very sweet painted illustration of an Easter Bunny that sits just below your personalised name. You can choose a large or extra-large size depending on how many choccie eggs you'd like to fill the box with!
4. Etsy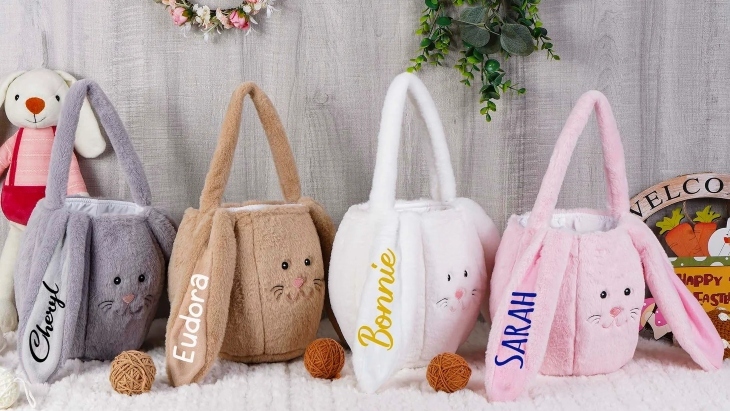 Ahh Etsy - what did we do without you?! The Etsy marketplace is a great space to find adorable personalised baskets made by some extremely talented craft makers.
Our favourite pick for Easter? We've spotted these adorable (and fluffy!) personalised Easter baskets with the option to add your kids' names. The best part about these baskets is that your kids can use them throughout the year, even after they've finished their last chocolate egg!
5. Spatz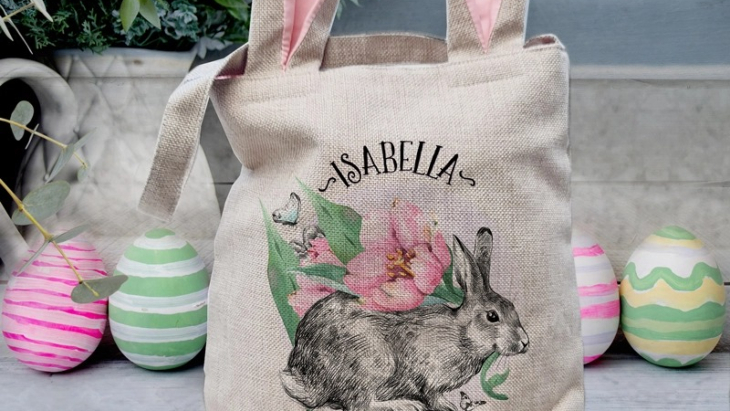 This Easter, you can discover a range of charming linen Easter bags that come complete with a little set of bunny ears!
These easy-to-carry bags sling over the shoulder and can be customised with your child's name and a design of your choice. Their printed illustrations to choose from include bunnies exploring in several different scenes and are too cute for words.
6. Celebration Giftware
For something a bit more simple that still makes your little ones feel special on Easter morning, head to Celebration Giftware to shop from their collection of totes, sacks and bags.
Add your child's name and choose from several different designs that include bunnies, eggs and chicks - cute!
7. Sweetheart Creative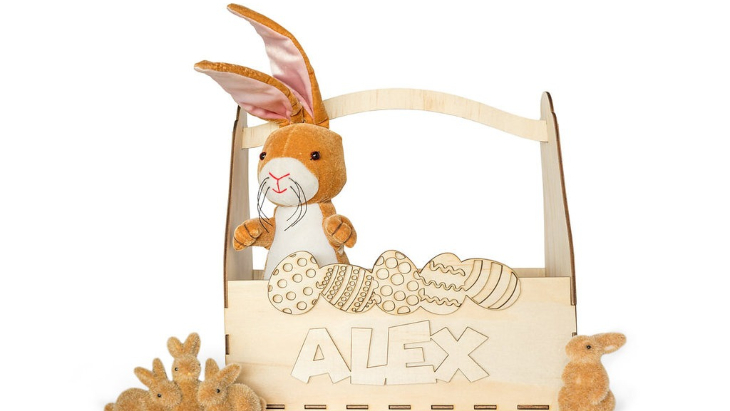 If you're after a personalised Easter basket that has been made with sustainable materials that won't harm the earth, Sweetheart Creative has got you covered.
These wooden Easter boxes are made from raw plywood that gives a special rustic finish - when ordering, simply include the name and colour you'd like featured, and they'll get to work on painting the customisation - easy!
More Easter Fun
Where to Shop for Easter Pyjamas
Non-Chocolate Easter Gift Ideas
Easter Crafts the Kids Will Love
Have you signed up to our newsletter? Join ellaslist to get the best family and kid-friendly events, venues, classes and things to do NEAR YOU!