Parents Build Massive Bed To Share With Kids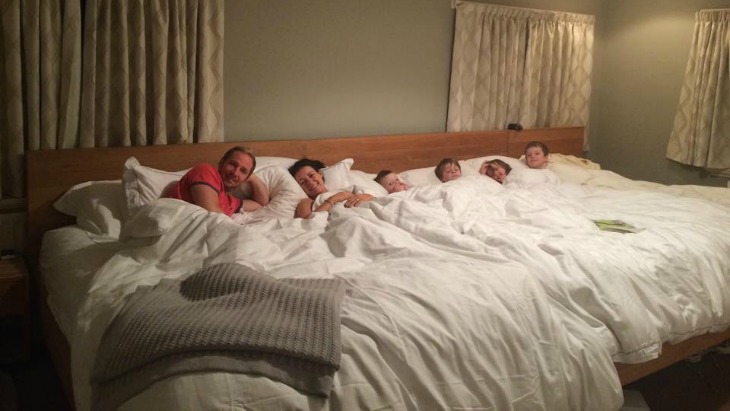 By: Phoebe Ackland, ellaslist
Ex-rugby player Ryan Constable and his yoga-instructing wife Kim have created a 5.5-metre long bed to accommodate the whole family! The whole Constable clan share this mega-bed, including 11-year-old Corey, 9-year-old Kai, 6-year-old Maya and 5-year-old Jack.
There Were 6 In the Bed & The Little One Said....
Kim, from Belfast, told the Canberra Times that it all started with their eldest son Corey, who co-slept with them as a baby to help settle him. "Then, as more children came along, they wanted to sleep in with us, too. When the older ones moved out and a younger one moved in, they would come back and say that's not fair - we want to be in the big bed with you all, too."
These epic sleeping quarters have been created out of a king bed, a super king and a single bed, and from the sounds of things, it suits them all just fine. Kim is a big advocate of co-sleeping, suggesting that parenting through the night is just part of the job. "Some people tend to think you stop being a parent at 8pm at night when your children go to bed, and that they should just settle on their own in a dark room and sleep all night through, but the reality is they don't always do that. I will be there for them during the night, just like I am during the day."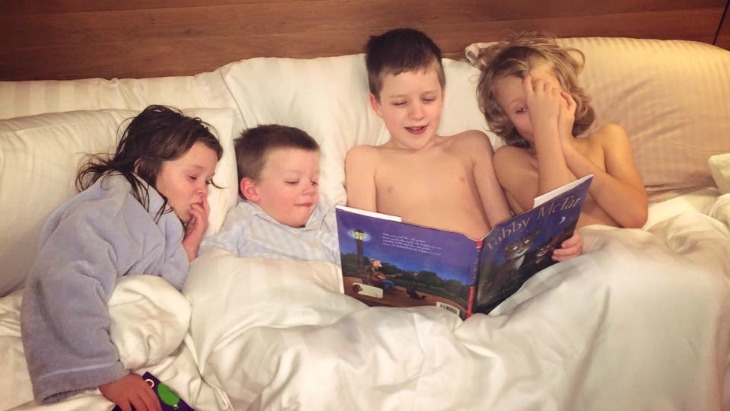 An Over-Coddled Constable Clan?
Whilst not everybody will love the Constable's sleeping arrangements, but Kim has come out in steadfast defence, claiming that all four of her children are happy, independent and self-sufficient individuals. According to The Canberra Times, she said: "Science and research has shown that early dependence actually creates early independence. Children who are forced to grow up and be independent before they are ready can actually end up growing into scared individuals who essentially want to jump back into the safety of the womb all of their lives."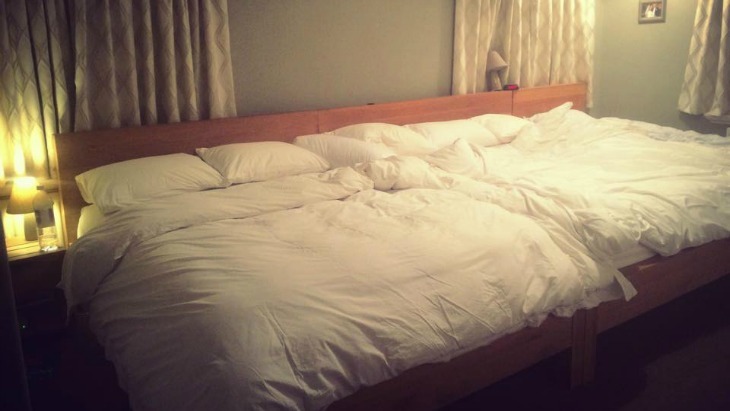 This mega bed takes Kim 30 minutes to make! via Kim Constable Facebook