On The Naughty List: 2016❜s Banned Christmas Toys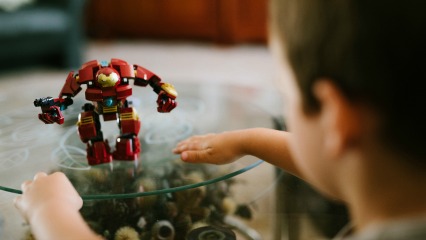 By: Phoebe Ackland, ellaslist
Children aren't the only ones that can make Santa's naughty list! NSW Fair Trading officers have brought a sack full of toys to CHOICE's safety testing lab- and here's the shonky ones to avoid.
Fair Trading, between 4 October and 14 October 2016 inspected 746 businesses across NSW including 10,727 individual products designed for children under 36 months, aquatic toys and projectile toys. This year, 47 were found guilty of non-compliance to safety standards, which shows an improvement since 2015 when a whopping 83 toys were banned. The following have been removed from the shelves before unsuspecting parents can gift them to children on Christmas, all of them either failing an independent test or showing inappropriate or inadequate labelling.

1. Pokemon
(left) Pokemon Go Car, Flemington & (right) Pokemon Go Car No. 9932, Fairfield

2. Minions
(left) Minion Toy Car No. 555-7, Flemington & (right) Minion Dave No. 23091624, Flemington

3. Despicable Me
(left) Despicable Me 2 Light up toy No. 2028, Fairfield, (middle) Despicable Me Bump & Go car No. 8606, Fairfield & (right) Despicable Me 2 Rifle, Flemington.

4. Mini Pianos
(left) Pink & yellow mini piano, Ashfield & (right) Frozen Cartoon Electric Piano No. 886-6, Fairfield.

5. Trains
(left) Thomas Light Train No. YJ 388-4, Fairfield, (middle) Thomas Flash Electric Train No. 729, (right) Flemington & Light Up Train, Flemington

6. Aquatic Toys
(left) Intex Pool Swim Vest, Fairfield, (middle) 24" swim ring, Penrith & (right) Inflatable frog balloon with flashing eyes, Tweed Heads.

7. Paw Patrol
(left) Paw Patrol Cartoon Truck No. 767-588, Narellan & (right)
PAW
Patrol Fire Truck No. XZ-348, Fairfield.

Check out the full list of 2016's banned toys here.

How To Spot A Dud
If you are yet to do your Christmas shopping, check out
CHOICE's
guide to what to look out for when present-scouring. If the item ticks any of the following boxes,
don't buy it!


Does the toy look cheaply made?


Does it have small parts such as wheels, bells and lights that look like they'd easily break off and become a choking hazard?


Are there any sharp edges or points?


Are the batteries easily accessible?


Does it look like an unlicensed copy of a popular toy? e.g off-colour minions, poor paintwork, etc
More Dangerous Product Recalls