NSW'S $100 Dine and Discover Voucher Scheme Has Been Extended Until 2022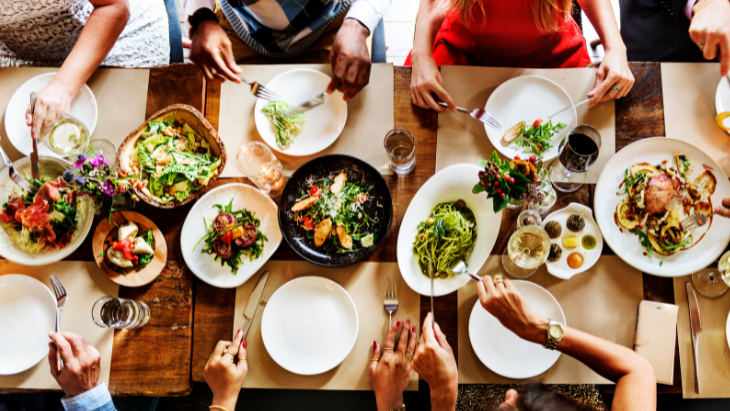 It's just been announced that the NSW Dine and Discover Vouchers scheme will be extended until the end of July 2022
The scheme, which rolled out in March last year, aimed to drive traffic into local businesses to help with an economic bounce back after the pandemic.
But when the Delta strain slipped into NSW, the end date was moved to end of July, then end of August and now, middle of next year.
Can You Still Apply For $100 NSW Dine And Discover Vouchers?
In short, yes you can. Head to the Service NSW app homepage and follow the prompts after clicking on the Dine and Discover icon (if you can't see this make sure you've got the most up-to-date version of the app).
You'll need to provide two forms of proof of identity - typically this will be your driver's licence or passport, and a Medicare card. Once you've completed the proof of identity section make sure your contact details are all up to date and submit the application. You'll receive an email notifying you of the submission.
How do the Dine and Discover Vouchers Work?
Once approved, you'll find the four Dine and Discover Vouchers located in your Service NSW app and a copy will be sent to your email. Now, there are a few rules when it comes to using your $100 vouchers.
The 2 x $25 Dine NSW vouchers are to be used at dining venues including restaurants, cafes, pubs, clubs, wineries and bars.
The 2 x $25 Discover NSW vouchers are to be used at entertainment venues including cinemas, art galleries, music venues and cultural institutions. You'll be able to use the vouchers 7 days a week (including public holidays) at any participating businesses until June 31, 2022.
When it's time to pay for your meal or tickets, simply take out your Service NSW app, click on the voucher section and pass your phone to the patron to scan. Alternatively, you can use the vouchers sent to your email.
You'll only be able to use one of your vouchers at a time at the dining or entertainment venue. If your total bill is over $25 you'll have to foot the rest with your own funds and alternatively if your bill totals less than the $25 voucher there's no cashback - so spend wisely!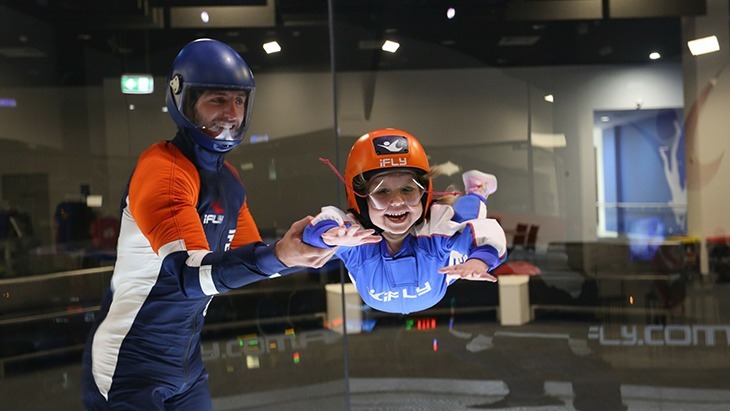 How Can You Double The Value of Your Dine And Discover Vouchers?
Certain venues around Sydney and surrounds are offering to double the value if you visit to use your Dine and Discover Voucher. So if you visit a restaurant, they will match $25 off the bill with your $25 voucher. Suddenly, you're looking at a sweet $50 off your bill. Here's a few venues in Sydney offering to double the value:
Beer DeLuxe Sydney - 9 Lime Street, Sydney

Bungalow8 - 3 Lime Street King Street Wharf, Sydney

Cargo - 52-60 The Promenade, Sydney

Kingsleys Woolloomooloo - 10/6 Cowper Wharf Road, Woolloomooloo

The Loft - Level 1, 3 Lime St, Kings St Wharf, Sydney

Manly Wine - 8-13 South Steyne, Manly

The Rook - 7-56-58 York Street, Sydney

Untied - Level 4, Exchange Place, 400 Barangaroo Avenue, Barangaroo

The Winery - 285A Crown Street, Surry Hills

Beer Deluxe Albury - 491 Kiewa Street, Albury
Venues Accepting Dine and Discover Vouchers
The good news is there are plenty of participating businesses keen to welcome you to their tables and through their doors, even if they're not offering to double down on its value. For ease, we've decided to shortlist some great hospitality and entertainment venues for you to consider. Now, go forth and Dine and Discover!
Dine Vouchers Sydney
Discover Vouchers Sydney
Beyond Ballooning Hunter Valley
Museum of Contemporary Art Australia