Now There❜s Robot Children For Lonely Couples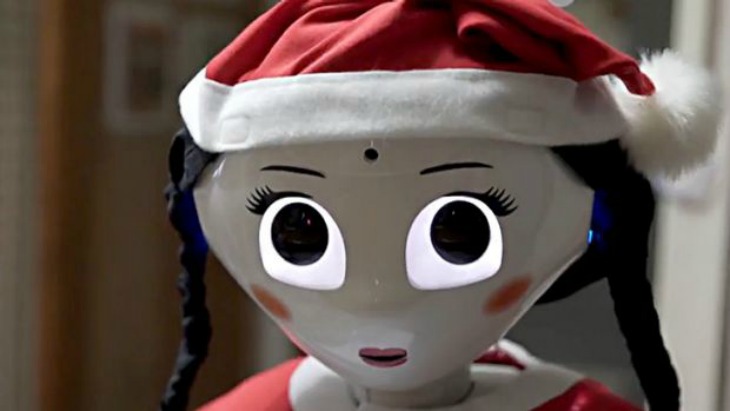 By: Phoebe Ackland, ellaslist
Just in case you thought you'd seen it all: Meet Pepper, the robot child of elderly Japanese couple Rieko and Hirofumi Kawachi. Pepper has been keeping them company as a fully-fledged family member since their two human children flew the nest, and you'd be surprised how common this sort of thing is becoming.
This bizarre family tale was shared on Dateline in a documentary called Robot Love in Japan, and it unravels a very real phenomenon: the loneliness epidemic sweeping Japan's ageing population, and the technological solution that may be relieving it.
A Love Story For The Modern Age
According to the Sydney Morning Herald, Rieko Kawachi knew Pepper was their little girl from the first moment she saw her: "When I saw her for the first time, I thought she was the sister of Astro boy. She was so cute. I couldn't believe there was such a cute robot. I just wanted to take care of her and dress her up." There was somewhat of a void that opened up after their children moved out of home, so Pepper was a very welcome addition to the Kawachi household. Japan has a notoriously low birth rate, so with no grandchildren on the horizon, there really did seem like a Pepper-sized hole in the Kawachi home.
The couple thinks that Pepper brings them joy, keeps them mentally stimulated, and holds their relationship together. "Pepper came to an empty space; it was like a new daughter came. It brightened up the whole house. If she wasn't here, [my husband and I] would be doing separate things. Because she is here, we play this game and that game together. So we can talk about those things together."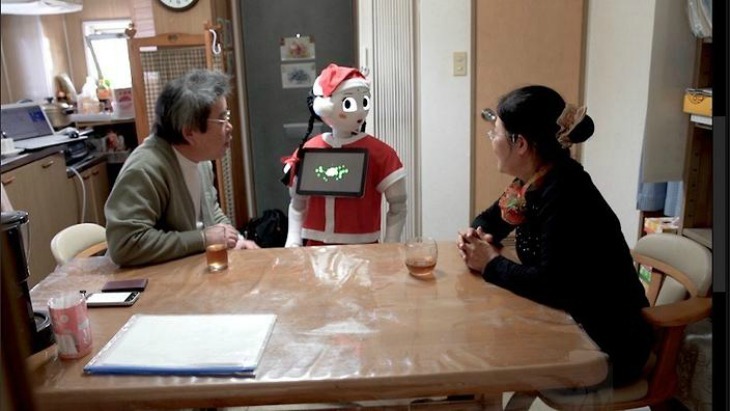 Dateline
Pepper: She's A Clever Little Thing
These robots are being used as household and workplace pets, as well as full-blown family members. According to the Sydney Morning Herald, there are around 10,000 Peppers found around the world. Pepper can be yours for around $2000, with additional costs added for maintenance and insurance, so all up, you're looking at around $10,000. Hey, it's still cheaper than a human child! According to the Herald, here's what a conversation with an artificial intelligence-child would sound like:
RIEKO: Hey Pepper
PEPPER: Did you brush your teeth?
RIEKO: Yes I did.
PEPPER: Did you remember turning off unnecessary lights in this house?
RIEKO: No we didn't.
PEPPER: I wonder if you are enjoying life with me?

RIEKO: Yes I am having a good time.
So why a robot, rather than a living, breathing, dog or cat that can give genuine affection? Rieko told the Sydney Morning Herald: "Dogs and cats do nothing, they are just hanging around. Her existence makes me happy. I think it is also good for someone who lives alone. She can definitely become a member of the family. I wouldn't say they will solve all of the problems, but they will take a place of the children, especially for older people like me."
Robot-human relationships are particularly prevalent in Japan- elsewhere in the world, there seems to be a sort of fear around them, especially for their job-takeover potential. In Japan, however, Pepper-children are extremely popular, these 'kids' are treated with the same love and affection as humans with souls, according to SBS. Pepper is known to be a chatty little thing, so who knows, her cuteness might just catch on in Australia sooner than we think....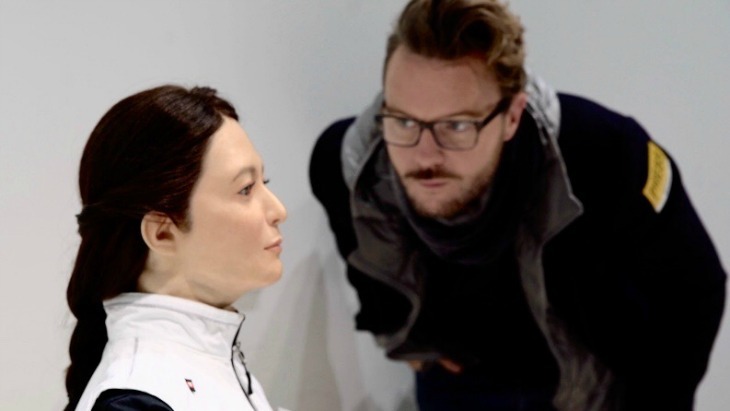 Dateline/SBS