Now Kids Can Build & Play With Their Food (And Eat It Too!)
Toddlers
Preschoolers
Parents Only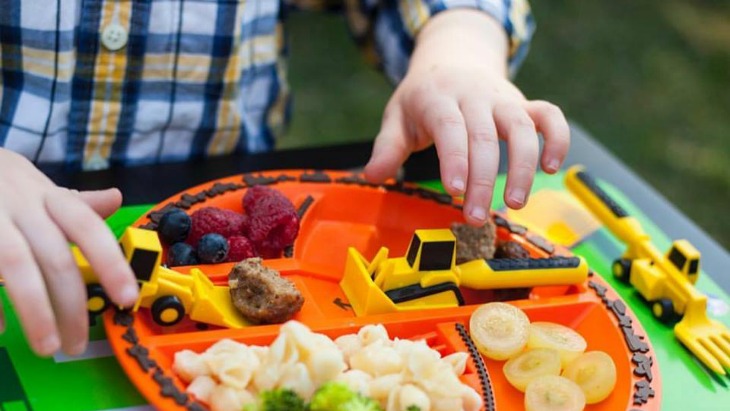 By: Phoebe Ackland, ellaslist
Apparently, mealtimes with kids can be fun and efficient. Check out this awesome product from Constructive Eating that we're thinking might make mealtimes with little ones less of a battle. "Lift, scoop, and push your way through a constructive mealtime."
Source: David Wolfe
Playtime Meets Dinnertime
Dish up dinner into the construction plate, and then set your little one to work with the fork lift fork, front loader spoon and bull dozer pusher. Not only do these utensils make mealtime a construction zone of imagination, but they also work to improve your little one's fine motor skills and independence around mealtimes.
It looks like this awesome product doesn't ship to Australia, but you can get the set of 3 utensils plus the construction plate on Amazon for around AUD $32 plus shipping.
Do you have a little Bob The Builder who would LOVE to whip these babies out at mealtime? We want to know! Comment on Facebook.