Mum Confuses Dog Food For Kid❜s Snack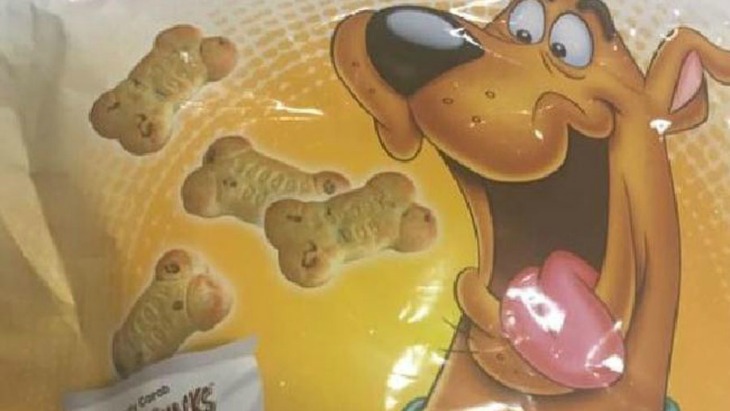 By: Phoebe Ackland, ellaslist
One Sydney mum has taken aim at Woolies for poor product placement after mistakenly feeding her children 'Scooby Snacks', a brand of carob dog biccies! At least her children will reap the benefits of the bone-shaped treats' 'skin and coat health' properties....
Ruh-Roh Shaggy
Tania Toomey bought the product from North Strathfield Woolworths. Although the product's front packaging reads 'Pet Food Only', to be fair, they were positioned beside the Tiny Teddies (well, according to her anyway). The post, which Toomey shared to the Woolies Facebook page, has since been taken down, but not before it attracted more than 7000 comments. Some people seemed to find it quite amusing with one user writing: "Now those kids are digging holes scratching behind their ears." Others empathized with Toomey agreeing that the treats do in fact look enticing for children, and others thought it was just a downright gross and unfortunate accident.
"Terrible and disgraceful, not to mention dangerous!" Toomey wrote. Luckily, the product seems to contain mostly safe ingredients including wheat flour, margarine, carob, oats and milk. The only positive we can take from this situation is some advice for the future: Read your food packaging carefully!