Make Delicious Brown Butter Sea Salt Nutella Cookies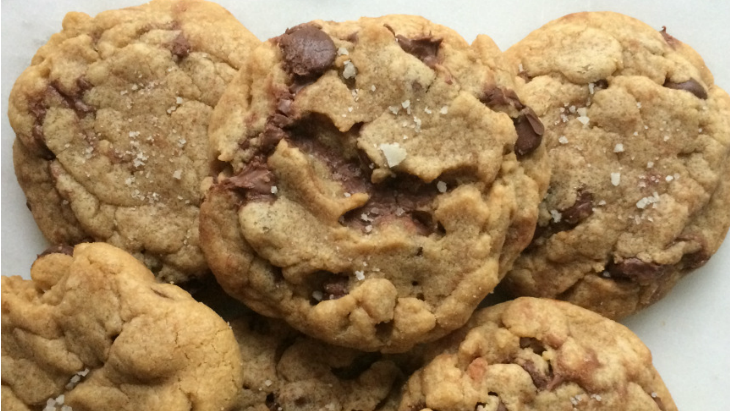 By: Phoebe Ackland, ellaslist; feature image via Pie Girl Bakes
We've found a delicious recipe from Pie Girl Bakes, and we think you've gotta try it out this weekend. The combination of Nutella, crumbly cookie, burnt butter and a pinch of sea salt creates one taste sensation that's worth donning an apron.
Get your kids into the kitchen, and whip up a feast!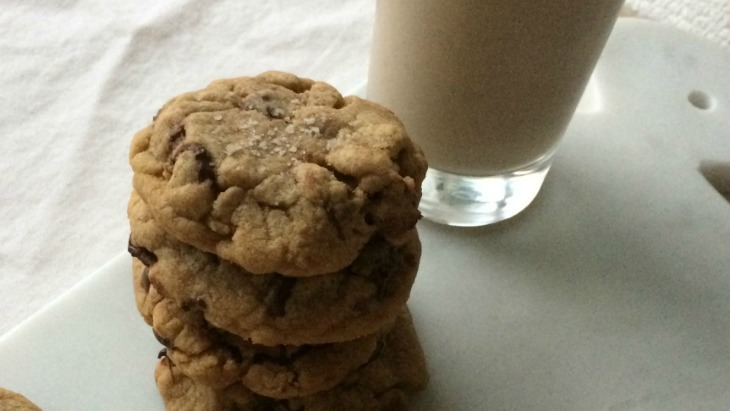 Here's What You'll Need
1 cup salted butter
1 1/4 cups packed dark brown sugar
1/4 cup granulated sugar
1 egg plus 1 yolk
1 1/2 tsp vanilla
2 1/4 cups flour
1 tsp baking soda
1/4 tsp sea salt, plus more for sprinkling
1 cup semi sweet chocolate chips
Nutella, chilled in fridge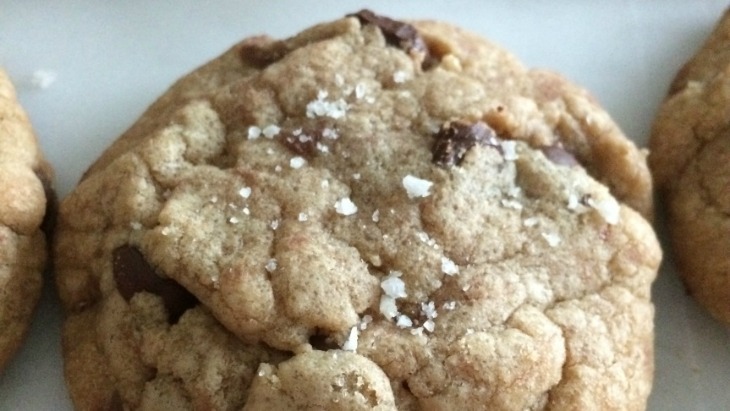 Here's What To Do
1. Brown your butter: melt over medium heat. After melting, allow the butter to bubble and foam, stirring frequently until it begins browning on the bottom. Continue cooking and stirring until the butter is a dark golden brown and gives off a nutty smell. Carefully pour into a heat proof bowl and allow to cool slightly.
2. Once cool, mix butter and sugars until combined. Add egg, yolk and vanilla and stir until the mixture has lightened slightly, about 1-2 minutes.
3. In a separate bowl, stir together flour, baking soda and sea salt and slowly add to wet ingredients, mixing until combined. Stir in chocolate chips.
4. Chill dough in the freezer for 30 minutes. Once chilled, take 1.5-2 tbsp of dough and 1 tsp of chilled Nutella for each cookie. Flatten each portion of dough with your palm, dollop on the Nutella, and carefully fold the dough around the Nutella until it's sealed inside the dough, then flatten ever so slightly on the top.
5. Preheat oven to 350 and bake cookies for 10 minutes, until bottom edges are starting to brown but the centre is still SLIGHTLY underdone. Allow to cool on the sheet for 1-2 minutes, sprinkle with sea salt, then leave to cool.
Thanks to Pie Girl Bakes for the delicious recipe.