Karaoke On Top Of The Harbour Bridge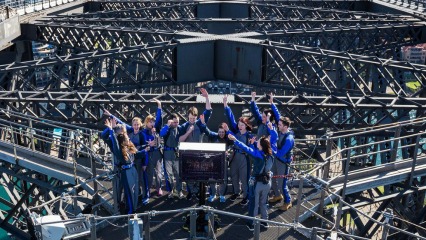 By: Phoebe Ackland, ellaslist
The Karaoke Climb is a unique experience that will have bridge climbers feeling like the whole of Sydney is their stage!
There comes a time when your shower-head just doesn't cut it anymore in terms of amateur stardom. If you've reached that point, take advantage of the opportunity to belt out your favourite tunes from the iconic Sydney Harbour Bridge between 21 January 21 and 6 March 2017! You'll feel like an absolute superstar 134 metres above ground level, and once you reach the summit of the 2.25 hour long walk, you can opt to go solo or sing in a group. After your descent down 1332 steps, you can catch an 8 second clip of your performance- your very first music video!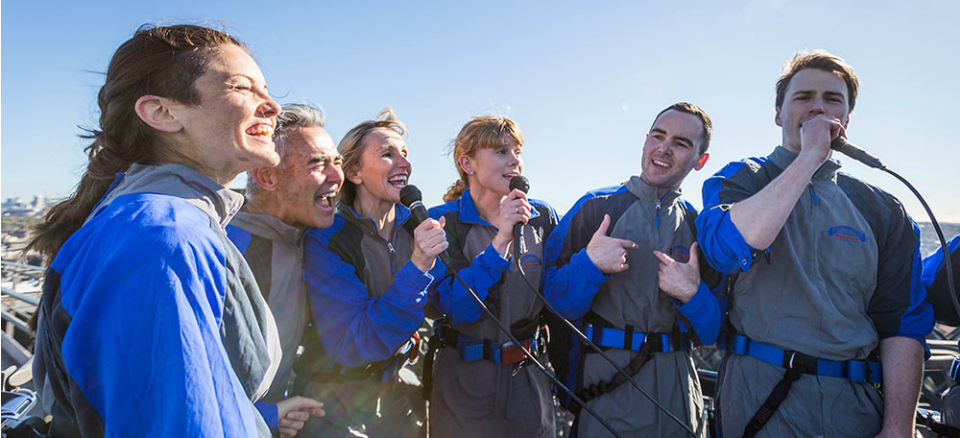 Celebrate Lunar New Year
There will be multiple sessions throughout the day and up to 14 people can fit into one session- a birthday party with a twist, perhaps? If you're wanting a unique way to celebrate
Lunar New Year,
then catch the very special
Mandarin sessions
of Karaoke Climb where popular Chinese and K-Pop songs are on the setlist. All subtitles are in Mandarin, but if you're an English-speaking major K-Pop fan, then you might choose to overlook that minor detail.
What You Should Know
Children aged 8 years and over
are eligible to climb- but must be accompanied by an adult. Prices sit at around
$248-373
for an adult climber, and between
$168-263
for a child aged 8-15 years, dependent on what session you select. There are
day, twilight and night
sessions available. For more information and to book now, visit their
website.