Join The Club! What Is Mums & Co?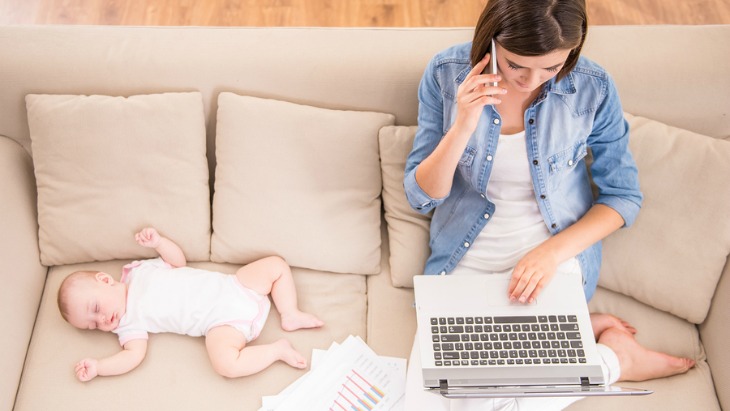 Register here for 12 months complimentary membership to Mums & Co! Simply enter the code EllasList when you register!
By: Alex Harmon, ellaslist
There's something about becoming a mother that really shifts your priorities. And we're not just talking about the way we eat or spend our Friday nights, but the way we want our careers to play out. In Australia we're seeing an increasing trend of women using their maternity leave to kick-start their own businesses and say goodbye to their 9-5 careers of pre-baby times. But where to start and how to find the right support, when all you've got is a baby at home to bounce your ideas off!?
We spoke to Carrie Kwan, Co-Founder of Mums & Co who gave us the lowdown on a unique idea of hers she had while pregnant with her second child which has gone on to change the lives of many mums in business!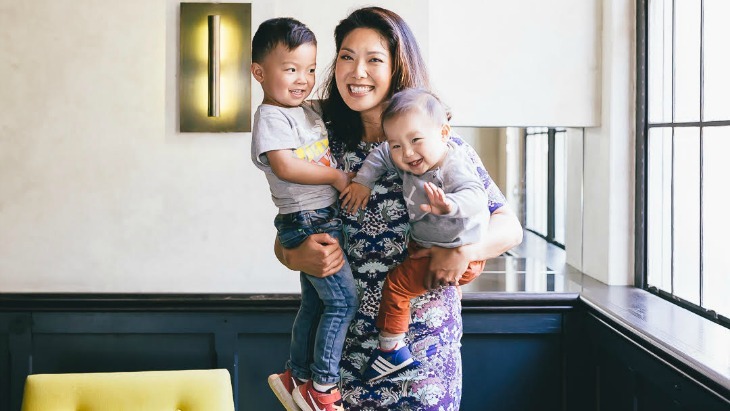 Tell us about your professional background before you became a mother…
I worked in corporate marketing in the professional services sector. As a PR, I was often asked for advice on where to go and what to do. I eventually gave up my well-paying job in an institutional bank to follow my passion and founded Daily Addict - a site that acts like an online lifestyle concierge, curating the city's best experiences. Launching a digital start up at a time when the tech was so new was exciting, but I wished I had better support and business network to tap into!
What changed when you became a mum?
It's not simply one challenge but the tapestry of things that are part and parcel of being a business owner and parent. As a mum I had new hurdles to overcome, the biggest for me was often isolation - I could not attend as many meetings and functions, and despite a 'virtual team', did not have the simple daily interaction of co-workers at an office. Feeling rushed or pressed for time (maximising my productivity and staying focused amongst constant interruptions can be challenging) and I have to be now be more efficient with time, and money (productivity apps like Asana, CoSchedule and Cozi are my friends!).
They say it takes a village to bring up a child, and I found that out first hand – I relied on my partner and family to help to give me time to run the business, attend meetings, source new business and so on. With a family, I also became more aware of the risks I exposed myself to, including business risks. I've found that motherhood and running a business together teach you to be more organised, more resourceful, and focused. And having the right perspective, a fast-learning approach and support structure in place for me personally, professionally and as a family is crucial!
Raising a business and a family at the same time can be like an obstacle course, and having been there, I want to help women navigate this successfully and thrive. And I will be on that journey with them at the same time: running my own start-up Mums & Co while bringing up Remy and Coen. I'm very proud that I gave birth to both my second 'real' baby and second 'digital' baby at the same time!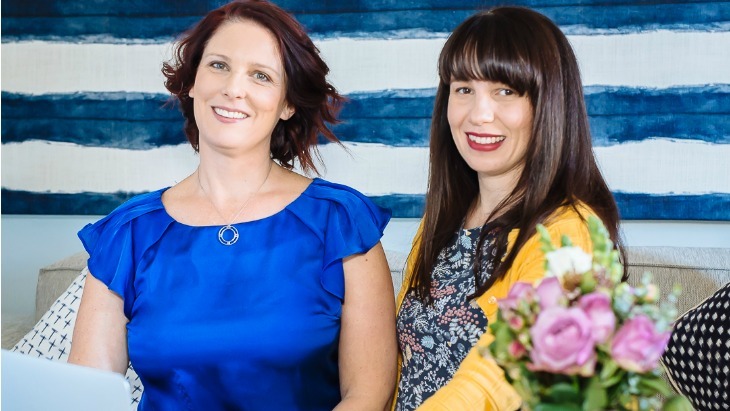 Tell us about what Mums & Co does for women in business...
Enabling more mothers to work on their own businesses means that they can balance the things that are important to them - the time to spend with their children when they most need it, the flexibility to raise families as well as achieve their ambitions. Mums & Co is the smart new way for mums to start and grow a business.
We're re-imagining what if we could foster a community of mothers in similar circumstances – an online village so to speak? We would help women with solid business advice as well as the practical things, like access to emergency childcare (normally reserved for corporates) and wellbeing services. And we can also help save her a heap of money with our tailored business offerings and discounts too.
What are some of the perks of membership?
Members have access to a range of perks, business services and insurance services that they wouldn't ordinarily get access to - all tailored with the business mum in mind. For instance, members are able to purchase white-goods, or mobile data plans from suppliers like Optus or JB Hi-Fi at competitive rates - perks that could mean hundreds of dollars of savings for your home-office and household.
Often mums are working from home and exposing themselves to significant risks. We help by limiting loss if things go wrong, with our easy to understand, business insurance cover. Our exclusive Concierge services give members access to free and heavily discounted services like HR, legal, event planning and even emergency childcare (agency approved and police vetted).
We have a knowledge sharing site - great content to help inform and educate, as well as inspiring stories from our community. And we are about to launch our exciting membership marketplace where you can connect with like-minded business mums - more on this soon!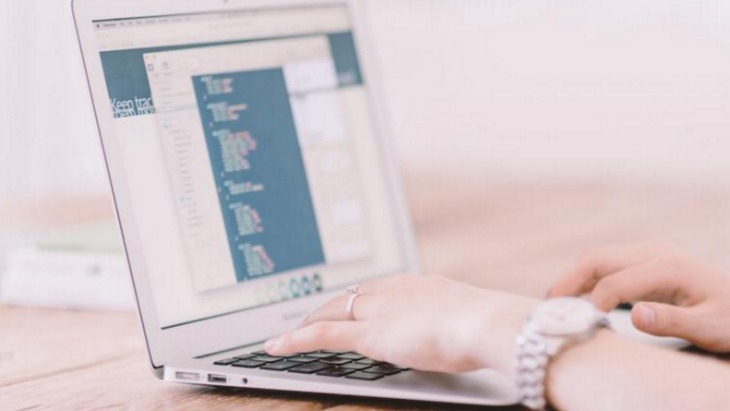 Why is it so important for Mums in Business to connect with other like-minded women?
We are witnessing mums taking control of what's important to them and creating their own businesses. Regardless of what the business is, simply starting one is daunting. I certainly know it is not easy to launch a business. When you start, you don't know who your market is, how people will respond to what you are selling – so much is unknown. And when you add children to the mix, it takes the challenge to a whole new level.
It's tough to succeed, can be isolating when you're this small, and it can feel like a constant battle to get suppliers and partners to come to the party. Mums are also often working from home without access to training, professional support and insurance that we take for granted in larger corporate workplaces. As a community, we can share our collective knowledge, celebrate our successes and support each other. When we work together we are stronger!
Need more convincing? Let's hear from one of the Mums & Co members...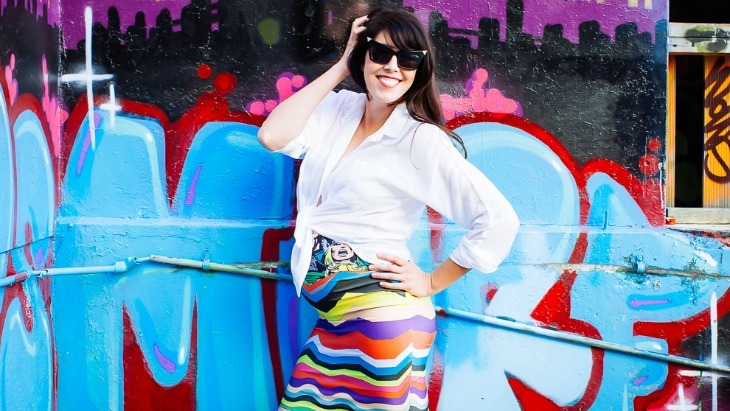 Give us a short description of your business:
I'm a blogger, photographer, mum of two, founder of Hipster Mum (21.7K followers) and editor at Mum Life Project (10K followers). I specialise in modern professional photography for mums in business and viral content creation for brands in the parenting and lifestyle space. I've recently worked on innovative social campaigns for Kellogg's, Microsoft, Moccona and more!
Why did you join Mums & Co.?
To connect and support like-minded mums in business. I'm in awe of mums in general: you have to be so switched on with an incredible work ethic to raise kids and build a business. I can't think of any better job than to serve this community and also spend my money supporting them at the same time!
What have you found helpful/ used?
At the moment, the Instagram account for inspiration and the Mums & Co website where I've found really helpful, honest and authentic articles from other mums (see Emily Spicer-Stuart and Sonia Lear). I'm really looking forward to investigating the insurance possibilities (insurance is a big concern for me as I take my photography gear out with me on every shoot!), tax advice and emergency childcare. Thrilled about the positive energy in the private Facebook group too!
Sound good? Join the club!
Register here for 12 months complimentary membership to Mums & Co! Simply enter the code EllasList when you register!