Is This The Most Terrifying Ride In The World?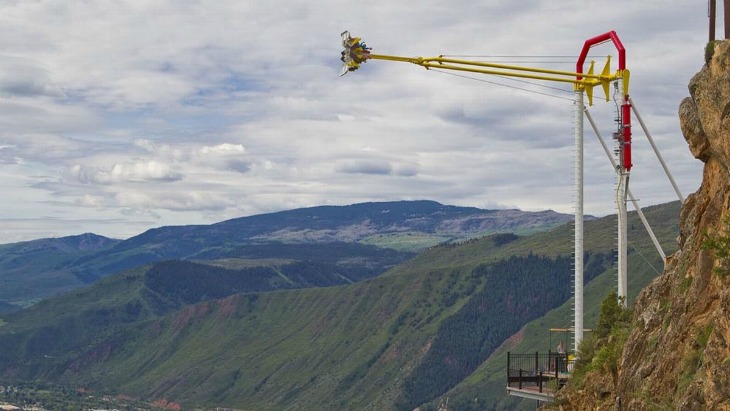 By: Phoebe Ackland, ellaslist
Not for the faint-hearted. Check out the Giant Canyon Swing at the Glenwood Caverns Adventure Park in Colorado which swings you almost 400 metres over Glenwood Canyon. It's making us feel a little ill just watching the video.
Source: Business Insider UK
At Your Own Risk
According to Glenwood Adventure Park, a waiver must be signed before you ride, which they recommend you download, print and sign prior to showing up at the park. In signing it, you are well aware that climbing aboard could lead to "injuries, falls, and/or death." The ride can hold up to four people at a time (the family adventure of a lifetime?) and you must be at least 1.2 metres tall with a combed maximum weight of 360kg between riders to be eligible to have a go...if you dare.
According to National Geographic, park owner Steve Beckley is the mastermind behind this ride....and he's only ever gone on it once. It costs around $15 per person per go and it lasts for 60 seconds....with that in mind, would you be brave enough?