Is the New Google for Kids as Safe as it Seems?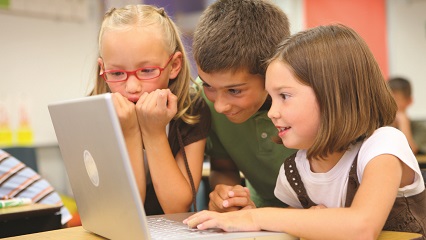 By: Zoe Crane, ellaslist
Many parents today grew up without the internet at home, relying on dad facts and library books to answer the many wondrous questions kids typically ask. The new generation is entirely different, and kids these days can find answers to just about anything at the touch of a button. The issue we have as parents or carers is that there are some things we prefer our kids not to learn about online. Enter Kiddle, a new search engine aimed at children that promises to make searching the web more safe and enjoyable for kids.
What is it?
Kiddle is a search engine like Google, but with a more child-friendly interface, so the home page is a space scene complete with a robot. The first few results are sites the editors of Kiddle have selected themselves as answers that are designed for children while the next few have also been selected manually as answers that may not be specifically for children but are written in simple language and are easy to understand. From that point on the results are the same as doing a Google Safe Search for your search term. Searches deemed inappropriate by the editors are blocked (including Pamela Anderson) telling users their search contained "some bad words" and to try again.

Is it really Google for kids?
Although some media have reported the site is owned by Google, the site is neither owned by nor affiliated with Google. It does look a bit like Google, but the confusion may be due to the fact that the search function is actually a Google search bar using Safe Search, so the results are pulling directly from Google.
Is it safe?
Not completely. While answers edited by the site should be child-friendly, it seems impossible that they have hand-selected responses for every possible search term. The safe search function can also return some questionable results, with some twitter users finding rather inappropriate results for a search for Khloe Kardashian (involving her sex tape) and even a search for the humble bunny resulted in articles about radio hosts killing rabbits.
The Privacy issue
Another feature that has the internet talking is the fact that the site does not store "personally identifiable information", however as each search is actually a Google function, it is still possible that Google is collecting this information, subject to their own privacy policy.
Our Conclusion
Overall Kiddle is a great tool for young and enquiring minds, with a simple to use interface making it easier for kids to find and understand answers and a little more peace of mind for parents, but if you aren't ready to have the birds and the bees talk with your five-year-old, you'd better keep an eye on it or you never know what might slip through.
ellaslist wants to hear from you, do your kids use the internet alone? Would you feel safer using Kiddle?