Huge Snow Downfall Predicted for NSW Ski Resorts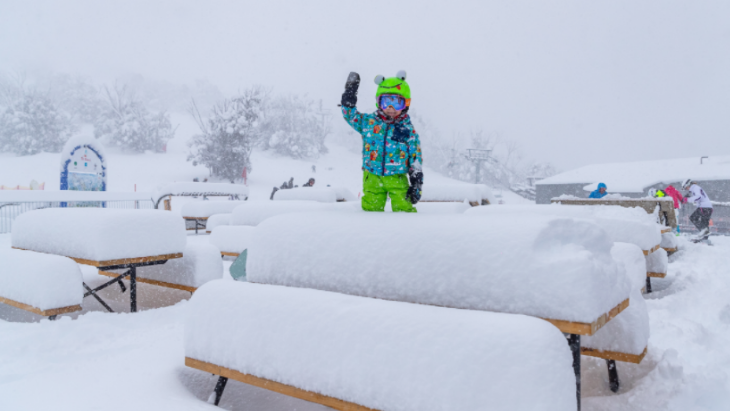 Talk about perfect timing. The NSW alpine regions are set to get a "significant" dumping of snow this week, just before the official opening of the Australia ski season 2021.
From Wednesday, around 50cm of snow is predicted to fall on parts of Victoria, NSW and even Southern Queensland. And temperatures will also drop by seven degrees.
It comes as Thredbo in New South Wales is set to open in just a few days, on Saturday 12 June. And just as Perisher Ski Resort in NSW announced it's now opened its doors to take full advantage of the snow.
When will the Australia ski season start?
It's not long until the rest of the Australian ski resorts open once again.
Mount Buller, Mount Hotham and Falls Creek in Victoria open on 12 June.
And the smaller resorts, Mt Baw Baw in Victoria and NSW's Charlotte Pass will also open on June 12.
Selwyn Snowfields won't open this season due to the damage.
Watch the Thredbo Snow Cam
Want to keep an eye on the incoming snow? You can watch the Thredbo Snow Cam by visiting their website.
Related: Snow has arrived at Hunter Valley Gardens.