How To Put A Toddler To Sleep in 100 Easy Steps!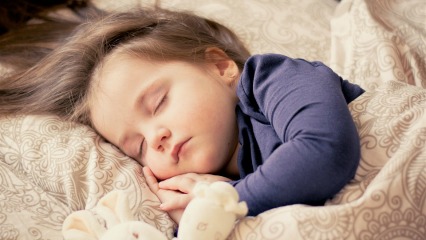 By Phoebe Ackland, ellaslist
Any parent knows that the 'night-night' routine for a young child can take hours…and hours. Kids have a knack of inventing the most wild excuses as to why they're just not ready for bed.
Huffington Post's "How to Put a Toddler to Sleep in 100 Easy Steps", is absolutely hilarious and 100% spot-on. Here are the first 10 steps – a taster of this long nightly battle.
1.
Tell your child that it's bed time.

2.
Wait a while for your toddler to stop crying.
3.
Tell them that bedtime is not a punishment.
4.
Explain that bedtime is nothing new.
5.
Explain that, yes, bedtime will be on a nightly basis.
6.
Calm down your toddler.

7.
Remind them that it's still bedtime.
8.
Let your toddler know that there's no name-calling in this house.
9.
Tell your toddler it's time to go to their bedroom.
10.
Watch your toddler move at a snail's pace.
And that's just the beginning! Parents of toddlers, you're in our prayers! Check out the rest of the Huffington Posts' article.