How To Celebrate Your Kids Birthday When You❜re In Lockdown
Preschoolers
Kids
Teens
Family
All Ages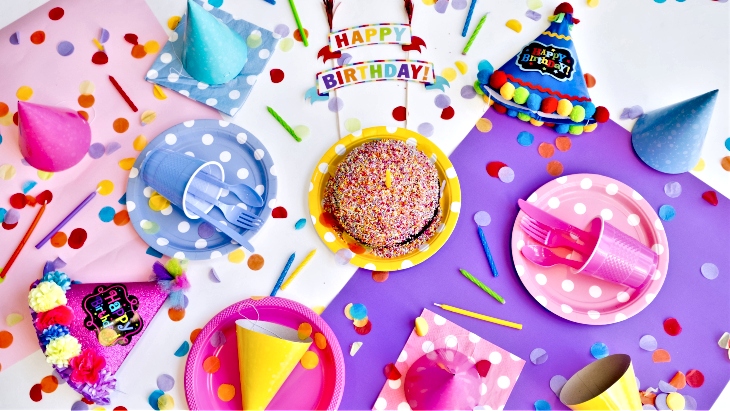 Here we go again—with plans, celebrations and—inevitably—birthdays, once again falling foul to COVID-19 lockdown restrictions. Birthdays are often a huge deal to kids, so the prospect of a lockdown birthday can feel pretty disheartening—but social distancing and self-isolation don't have to rain on your parade. With a little creativity, you can turn that pity party into something memories are made of.
Here are some ideas to help you get the party started!
1. Have a Virtual Kids Party
Your child can still throw a fun birthday party hosted by their favourite character! Superheroes Inc have launched Virtual Zoom Parties. With more than 180 characters on offer, you can choose your preferred format including Interactive Party, Magic Show or a Dance Off with games, quizzes, storytelling and the Happy Birthday song! They offer 15/ 30/ 45 mins options. They also offer a FREE Video Message format with a character.
StarDust Kids have also created a virtual party for kids and their families via live video stream. Get a unique party link and invite 'guests' to join in the fun! The innovative and interactive 30-minute party includes a welcome show, birthday song and plenty of classic kids party games and activities and a personalised birthday video.
2. DIY Online Party
Host a DIY online party with FaceTime, HouseParty, Google Hangouts or Messenger Video. Make a playlist of your kid's favourite songs and have an interactive disco or a game of musical statues with friends. You could even record it into a movie to share as a party keepsake. Then everyone can sing 'Happy Birthday' while you cut the birthday cake!
RELATED: Best Balloon Delivery in Sydney
RELATED: Best Cake Delivery in Sydney
3. Have a Family Day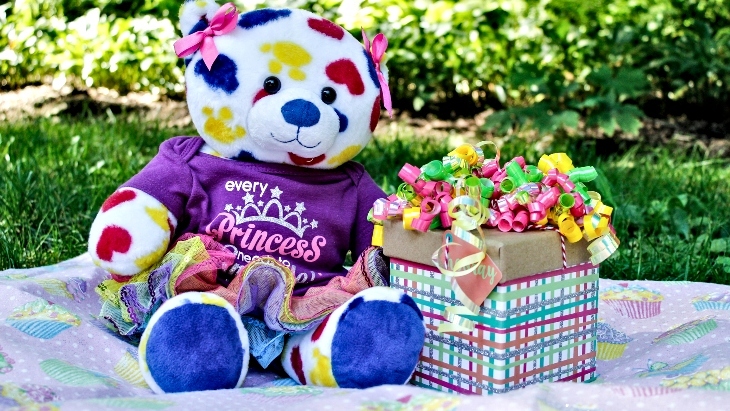 You might not be able to invite all your friends and family over for a party, but you've got your inner circle and that's enough for a rollicking good time! Fill your day with fun family stuff like board games, movies, their favourite lunch, a teddy bears picnic, a dance-off and loads of their favourite foods.
4. A Birthday Convoy
The drive-by birthday party is all the rage! If your family and friends don't mind leaving the house for a little trip, ask them to throw a few decorations on the car, beep the horn as they come past, and shout a big happy birthday to the special child, right outside your front door. Create a dedicated time frame, stand on the curb and soak it up. Toot toot!
5. Virtual Slumber Party
Tell all their friends to get their onesie on, grab some popcorn and get ready to watch your child's favourite movie! Netflix Party synchronises your movie play and lets you chat with your mates while you're watching, but you could do this yourself with any of the video apps.
6. Organize A Card Drop
Kids love seeing something with their name on it pulled out of the mailbox, so if your friends and family feel don't mind dropping by or getting to the post office, inundate your child with birthday cards! They will have a collection of heartfelt words and wishes to warm the cockles and keep them busy as they open them one by one.
7. Rally The Neighbours
Have great neighbours? Drop them a note - and maybe a party hat, whistle and lolly bag - asking them to come outside at a certain time. Then take the birthday child out onto the street to have the happy birthday song serenaded by neighbours far and wide. They'll love sharing the special occasion and seeing other humans, even at a distance!
8. Bring The Party to You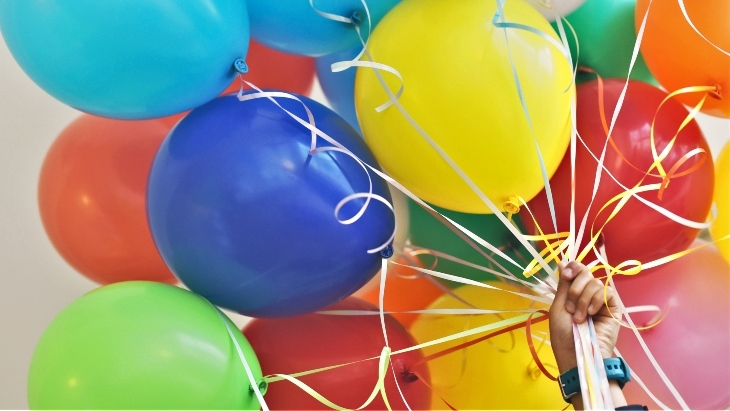 Get the party delivered. From bunches of balloons to birthday gifts just about anything can be sent straight to your door for an epic in-house celebration! You could order a box of cupcakes, their favourite fancy meal or even hire a jumping castle. You can also get virtual gifts delivered straight to their inbox on the day like a magazine subscription or an online gift voucher.
9. Stage A Scavenger Hunt
Kids love seeking out treasure so turn the house into a mystery adventure with clues and riddles they have to solve to find hidden birthday treats and gifts!
10. Have A Family Camp Out
Set up a tent in the backyard or build a cubby in the loungeroom and snuggle up with the family for a cosy night of movies, books, games and treats!
11. You've Got Mail
Nothing says 'Happy Birthday' like a full inbox! Create a dedicated email address for your child so friends, family, teachers, anyone can send them an online card, message, picture or gift voucher.
12. Decorate The House

Get creative and colour their world with birthday love! Deck out the house with balloons, streamers and a big birthday sign and include a collage wall with photos of them. The birthday child will love waking up to a special home makeover to honour their day.
13. Personal Celebrity Messages
Who knew you could get your favourite celebs to talk to you - for a price! It's the feel-good cash for comments. Get a personalised birthday greeting with apps like Cameo that get celebrities to record messages for fans. There are sports stars, gamers, TV personalities and more up for grabs for an exclusive birthday shout-out. Heyswysh also do personalised videos from their favourite sports stars!
Get More Good Stuff At Home
Dessert Delivery Sydney: The Best Straight to Your Door
Creative Activities + Sensory Play For Kids During Lockdown
Best Family Movies on Disney Plus
Have you signed up for our newsletter? Join ellaslist to get the best family and kid-friendly events, venues, classes and things to do NEAR YOU!