How Cool Is This Invention?!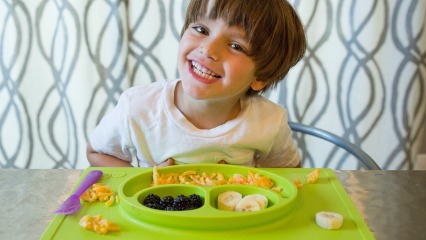 By: Phoebe Ackland, ellaslist
Say goodbye to messy breakfast times, spilled cereal bowls and tossed plastic plates. Check out ezpz's invention that makes life with kids easy peasy… well, almost.
Source: ezpz Youtube

Getting A Kick-Start
Kickstarter
helped to bring this once patent-pending product to life. The placemat has a heap of cool features, including it's self sealing ability, made from the best quality silicone available, is
FDA
approved and free of
BPA
,
PVC
, lead and Phthalate. According to Kickstarter, the invention was designed to 'simplify' mealtimes. Three compartments mean that veggies, fruit and a main dish can all be included, as well as put into fun colour combinations and designs to make it a fun experience for kids- without the mess! Chuck it in the washing machine when your done- no muss, no fuss.
[caption id="attachment_115322" align="aligncenter" width="680"]
Source: Kickstarter[/caption]

Want One?
Once upon a time, to get this product shipped to Australia, you had to pledge $25 to support the product coming to life, and in return you'd get a mat in lime green. As you pledged more money, the more mats you'd receive, and a donation of $2500 even put you on the product's design team during it's initial stages! This product received $72,721 through
Kickstarter,
so now have their own online shop, shipping worldwide, and they can even be found in several physical stores in the US!
Check out their online store to get yours today.
[caption id="attachment_115323" align="aligncenter" width="680"]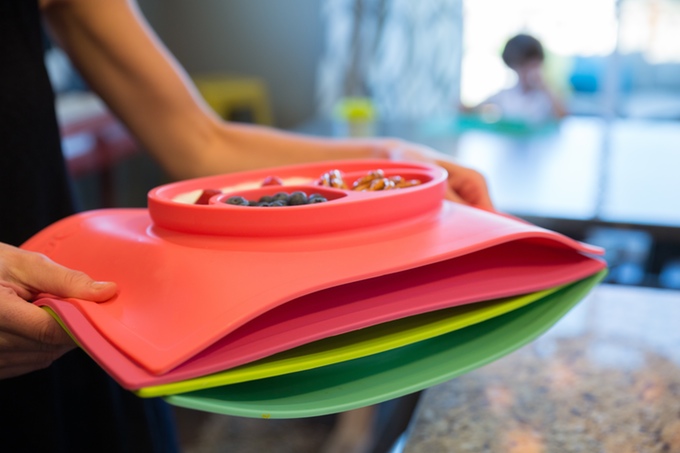 Source: Kickstarter[/caption]

More Family Products You Never Knew You Needed