Hop To It! ellaslist Finds Balance At GymbaROO
Mums & Bubs
Toddlers
Preschoolers
Kids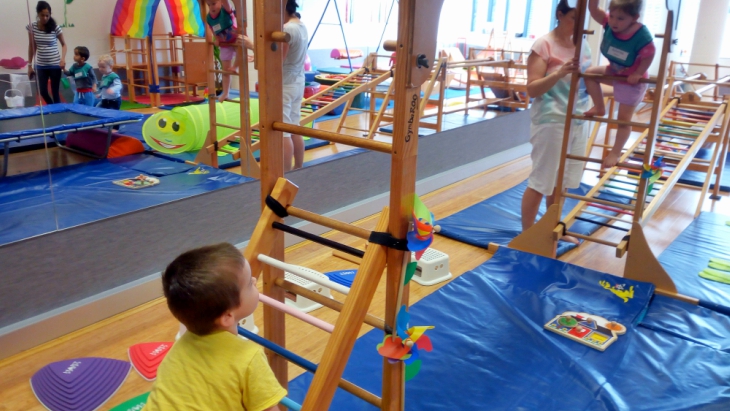 By: Ann-Marie Kutasi, ellaslist

There are plenty of places in Sydney that will tire out your little ones, but how many places do you know that can do all of that and give your youngsters' minds a workout as well? Look no further because GymbaROO has you covered.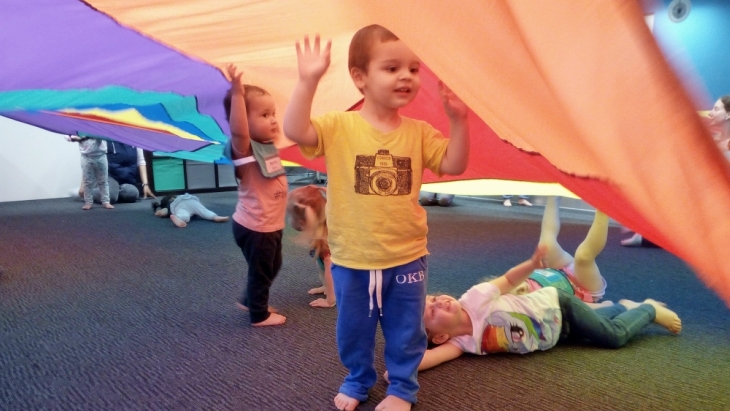 What is GymbaROO?

GymbaROO is a centre which provides an array of learning experiences through a structured neuro-education program that is fun and exciting for babies and children, as well as an engaging and encouraging learning environment that can be shared with mum or dad.

Why GymbaROO?
As parents we are always wanting the best for our children. We are active beings, constantly developing physically, as well as mentally. Trying to find the right balance that incorporates all of this in a single fun environment is hard or non-existent. Giving our children the right tools to face everyday challenges, physically as well as mentally, encourages happy, healthy children and provides a kickstart to life and school readiness.

I recently visited GymbaROO in Rouse Hill to discover new learning techniques and to feed my hungry mind.


Tell me more...

Once upon a time, my attitude towards most experiences was fairly easy-going and comfortable with whatever lay ahead. Now, after having children I've become somewhat harder to please and my expectations have changed. In a nutshell, if my children are happy then so am I. So I decided to push GymbaROO through the ultimate test of bringing my loud and ever-demanding 2.5 year old boy their way.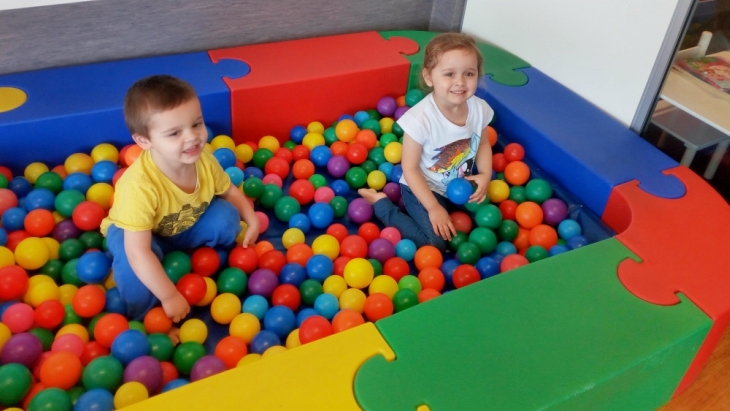 After arriving and being welcomed by Sue at the front, I was in awe at its transparent setup. A large glass room filled with obstacle courses for little ones to climb and jump to their hearts content. Hoops, a ball pit, swings, trampolines and an enquiry themed corner to explore and roll play, just to name a few activities. The neurological theme is outlined in advance and parents are given a key word, eg 'flower', so that children can explore this word at home and bring in a special item for the "treasure bag" to discuss with the other children.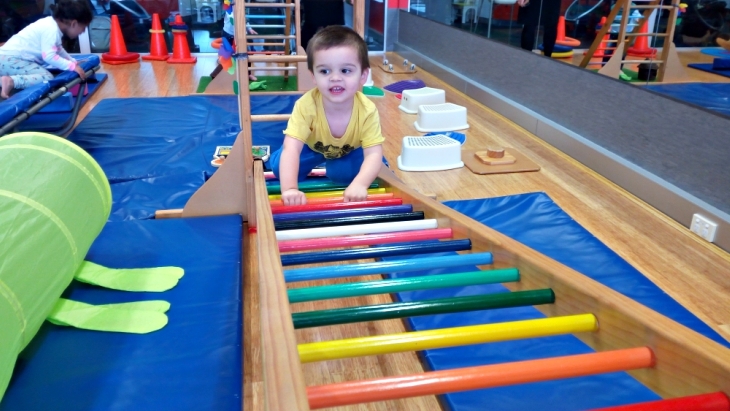 Classes are a combination of mat time, equipment time and music time. Each class runs for about an hour and the activities change from class to class, keeping the learning environment fresh with new ideas and learning possibilities to explore. I should also mention that each class is setup according to age groups (visit website for term timetable and group info).

The kids were then moved from the equipment room into another spacious room for mat time. These fun activities are to strengthen listening and instructional skills. What I loved about these activities were that they were bite-sized and easy to follow and achieve. Using only a handful of props (a bubble machine, a colourful mat, a treasure bag) constantly kept the children's attention as well as active. There was a reason for every activity and simple clear instructions that had achievable outcomes that every child could do and feel a sense of pride for completing them. Our teacher (Vrushali) constantly kept the kids happy, entertained and engaged. She also explained the logic behind every activity we did, as well as, how to extend our kids learning abilities with at home.


Our Verdict

Gymbaroo had accomplished everything I had hoped for and more. We had a great time making new friends, getting our bodies active and giving our brains a workout.

Where: Visit Gymbaroo to find your nearest centre.
Contact: Contact your nearest centre or call 03 9817 3544 or 1800 GymbaROO
When: Visit website for term timetables

Have you signed up to our newsletter? Join ellaslist to get the best family and kid-friendly events, venues, classes and things to do NEAR YOU!