High-Tech Baby Products That New Parents Need
By: Phoebe Ackland, ellaslist
Check out these super cool, high-tech baby products that new parents might just wanna have on hand during those overwhelming few months with a newborn. From self-warming bottles to temperature-measuring pacifiers, we didn't even think half of these were possible!
Source: BuzzFeed Parents
Our Top Picks For High-Tech Baby Gadgets:
1. 4moms mamaRoo Baby Swing
Nothing soothes a baby like getting swayed on your hip or rocked in your arms. This baby swing is the next best thing, mimicking a parent's rocking and bouncing motions, has multiple recliner options for babies who like to sit up or lie back, makes soothing sounds if wanted, and can be Bluetooth controlled from mum or dad's smartphone. They're available on ebay from around the AUD $500 mark.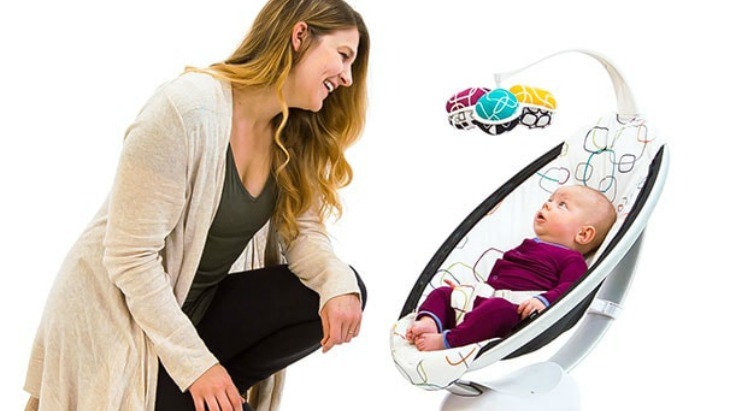 2. Momsense Smart Breastfeeding Meter
According to Momsense, not knowing how much their baby is consuming whilst breastfeeding is why 50% of mums stop breastfeeding after 4-6 weeks. It measures your baby's milk intake, creating a feeding diary of the volume consumed and baby's weight progress to give you some peace of mind. You can even see your little one's swallows on the app screen. They are available on ebay from around AUD $50.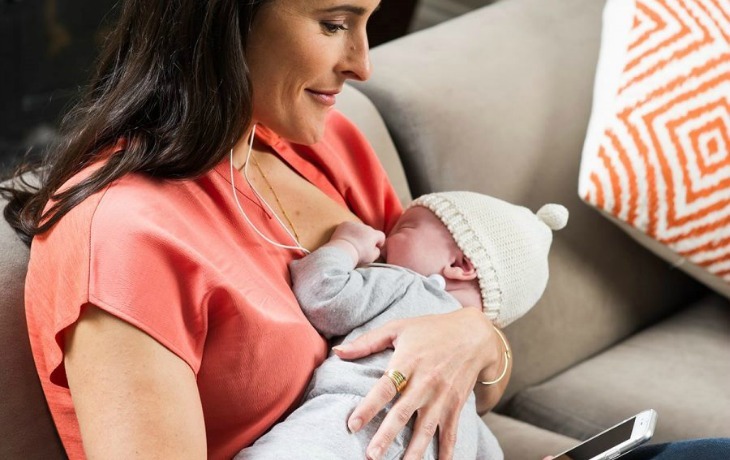 3. Grow Smart Changing Pad
Hatch Baby's changing pad x scales hybrid is what all mums and bubs need in their nursery. It allows you to track your baby's height, weight and intake during feeds so you can have peace of mind knowing your little one is growing nicely, as well as measuring sleep and the amount of diapers gone through.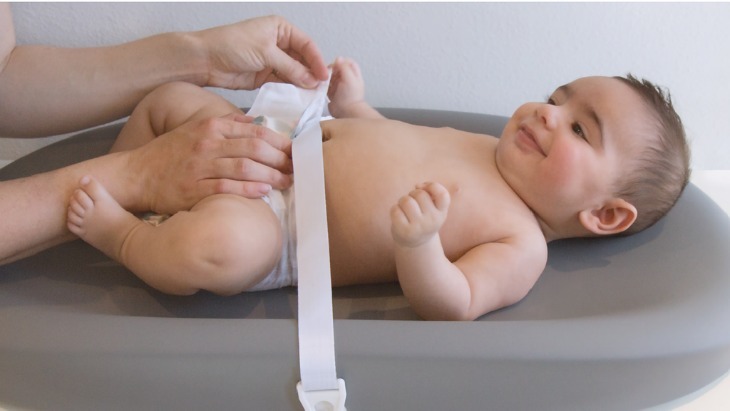 4. Safety 1st Comfort Check Pacifier Thermometer
The pacifier that can tell your child's temperature! You won't need to fuss around with thermometers that agitate your little ones when you this soothing version on hand. It can read the temperature in just 90 seconds and has inbuilt medicine dispenser for quick, fuss-free relief. They are available on ebay for around AUD $8-$17.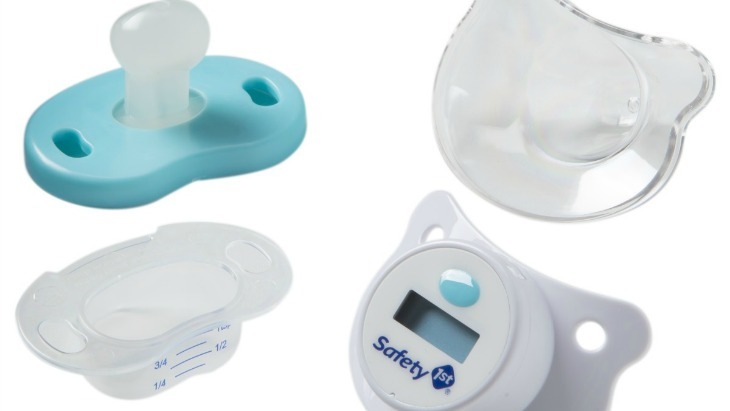 5. Levana Oma Portable Baby Movement Monitor
This will surely put your anxiety to rest, and stop all those night time visits to baby to make sure they're doing okay. It can be easily clipped onto your baby's stomach, tracks breaths and movement and sets off an alarm if a lack of either of those is detected. Available on ebay for AUD $108.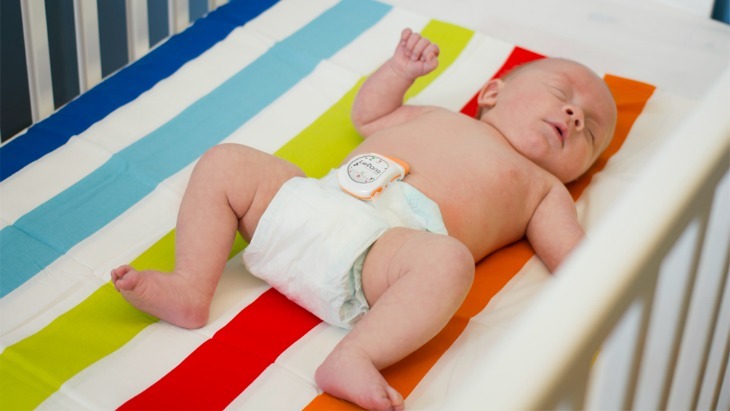 6. Snoo Smart Sleeper Bassinet
This smart cot claims to be the "safest and most effective baby bed ever made." It claims to boost sleep, and help to sleep-train babies naturally without the crying. It rocks and makes white noise, self-adjusting to what it thinks your baby needs in that moment depending on their crying. It was created by Dr. Karp, author of the popular book 'The Happiest Baby on the Block.' Available via their website for about AUD $1455 (steep, but a pretty great invention nonetheless).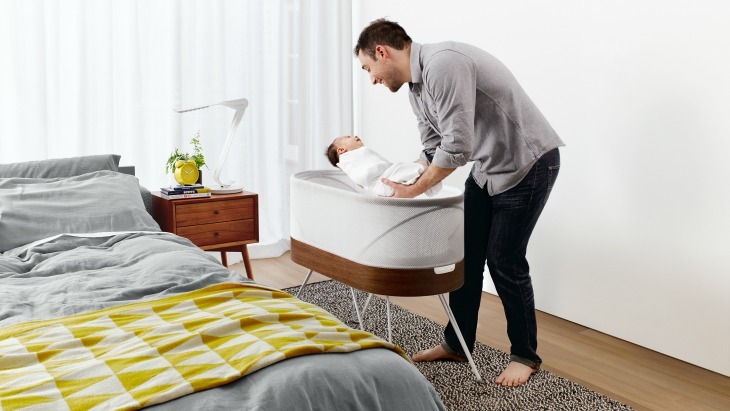 Check out the invention that helps toddlers take their first few steps without straining your back!