Great Places to Holiday with Kids Near Melbourne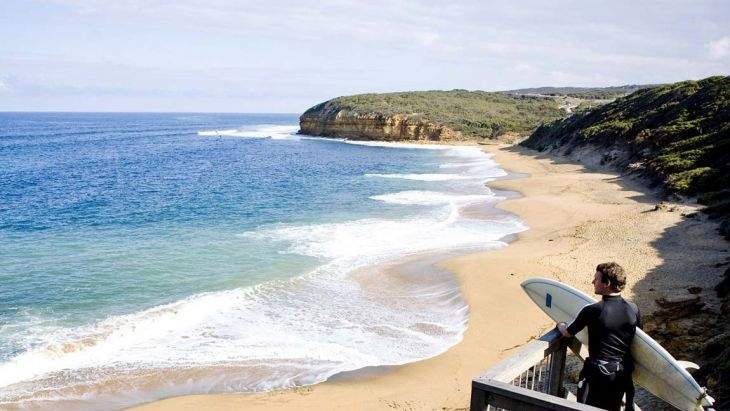 By: Katie Oliveira da Silveira, ellaslist
While Melbourne is a thriving and bustling city, packed with things to do, see and eat, sometimes we just need to get out of town for a few days. Thankfully, there are plenty of beautiful places to visit within a reasonable drive from central Melbourne. Here are some of our picks of great places to holiday with the kids near Melbourne.
Torquay and the Great Ocean Road
Just over an hour from Melbourne, past Geelong, you'll find the much-loved surfing capital of Victoria: Torquay. This soulful little town has a few accommodation options, the most popular with families being holiday house rentals.
There is plenty of infrastructure here including supermarkets, banks and shops, but Torquay is a place to soak up the great outdoors; the walking tracks and glorious beaches are the focus of everyone's attention here.
Just next door to Torquay is world-renowned Bells Beach, and if you visit over Easter, little groms can check out the best surfers in the world at the Rip Curl Pro, Bells Beach.
Torquay is the starting point of the Great Ocean Road: a magnificent scenic drive that twists, winds and glides alongside one of the country's most famous coastlines, past the famous 12 Apostles – and finishes up near Warrnambool. All of these towns are popular camping and holiday spots for families over holiday periods.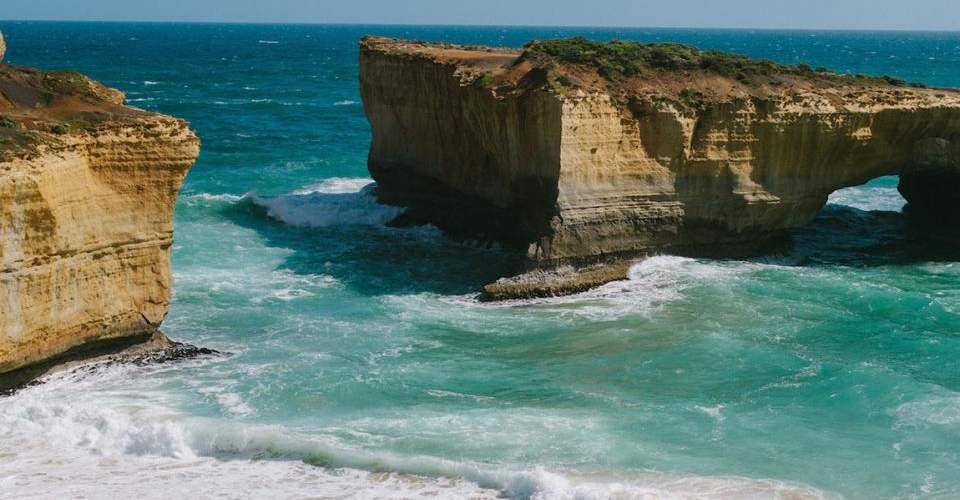 Sorrento
Nestled within the beauty and tranquillity of the Mornington Peninsula, around 90 minute's drive from central Melbourne, you will find one of Victoria's summer hot spots for families – Sorrento.
During holidays seasons this town hums with activity, and people of all ages flock to the town for the gorgeous bay and surf beaches, the charming boutiques, famous restaurants and hallmark limestone buildings. Kids will have a ball here, and much of the activity occurs around the water. Dolphin tours, scuba diving, rock pool exploring, surfing, and world-class food await at this cozy seaside town.
The popular town of Portsea is just a few minute's drive from Sorrento, and many holiday makers drift between the two towns for the duration of their stay.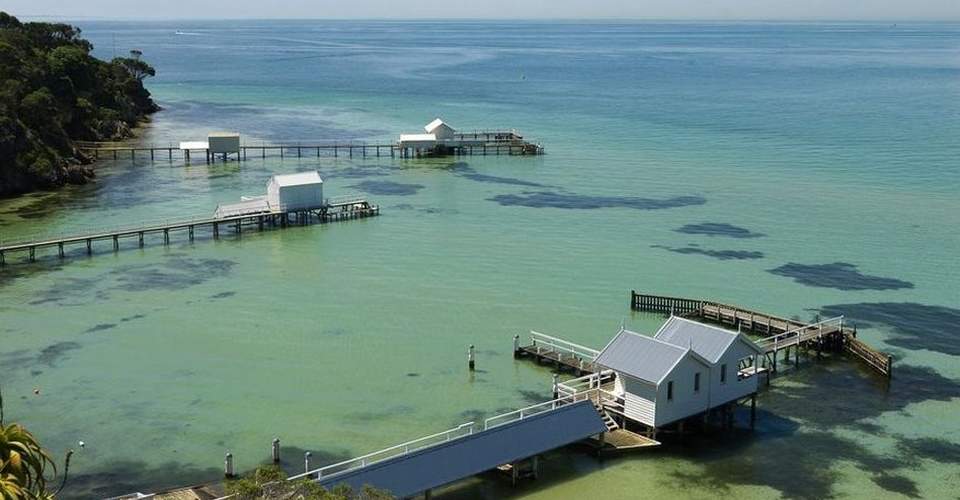 Ballarat
When you mention Ballarat to many Melburnians, the first thing that springs to mind is Sovereign Hill, one of the state's most popular tourist attractions in which time seems to stand still, in the gold rush era of the nineteenth century.
But Ballarat is not all about panning for gold and practising your best cursive with a nib pen and pot of ink. This is a town with a big appreciation and focus on nature as well as history. There is a fantastic Wildlife Park in town where kids can feed the kangaroos, and there is also Bird World, home to some very rare parrots and cheeky cockatoos.
Numerous museums, markets, playgrounds and amusements like nearby Kryal Castle make Ballarat a relaxed holiday spot where the kids will pick up more than a few interesting facts about the history of Victoria.
Ballarat is located in the Grampians area of Victoria, about an hour out of Melbourne. Accommodation is many and varied here; you can camp, rent a house or enjoy a luxurious apartment or hotel.
https://www.instagram.com/p/BPYXOqwgWFV/?taken-by=visitballarat
Echuca
Get ready to go paddleboating! Echuca is famous for its Murray River paddleboat rides, and no trip to this much-loved town would be complete without one.
Echuca, located a few hours from Melbourne, right near Victoria's northern border, is situated on the banks of the historic Murray River, and many activities in town come with a focus on the river and its significance to Australia. Water sports, canoe rides, fishing and wetland tours are just some of the activities that make great use of the mighty Murray.
Echuca is also a fabulous country town in which to enjoy horse riding with the kids, visit the Fauna Park, go fruit picking or check out some local museums.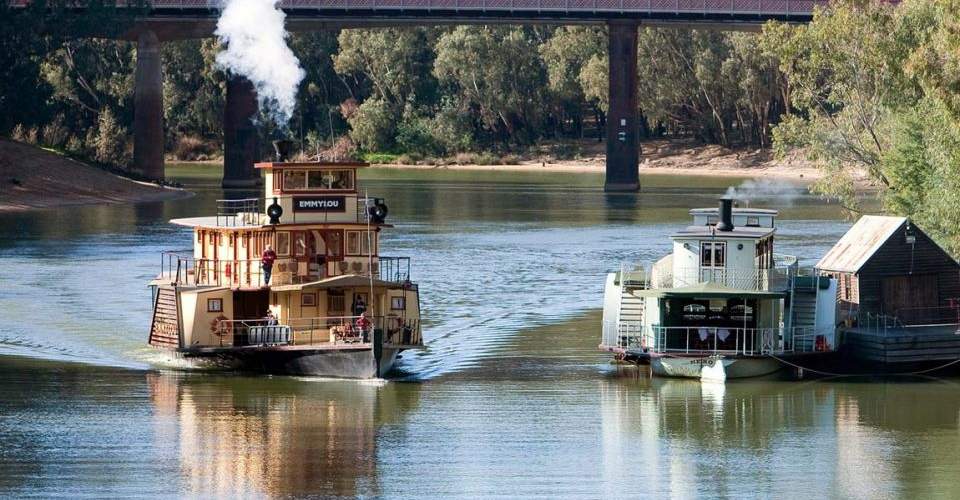 Phillip Island
If you want to see your kids positively spellbound, and in love with the beauty of our state's natural fauna, take them to Phllip Island and check out the famous penguins that call it home. The Phillip Island Penguin Parade is the hands-down favourite tourist attraction of Phillip Island. Every night as the sun goes down, hundreds of adorable penguins make the journey from the shore to their burrows along the beach. It is a sight the kids will never forget, and is an all year 'round attraction.
There is a huge focus on nature and wildlife at Phillip Island, with plenty of other experiences on offer like wildlife tours, viewings of the local seal colonies and whales. And , of course, for the surfing families, Phillip Island is home to many sheltered breaks where it's almost never too small to surf.
Phillip Island is also a place for motorsport fanatics to witness the thrill of the V8 Supercars at the Phllip Island Circuit. Dad can take the kids to the races while mum enjoys some of the town's magnificent spa treatments. Now, that's an idea!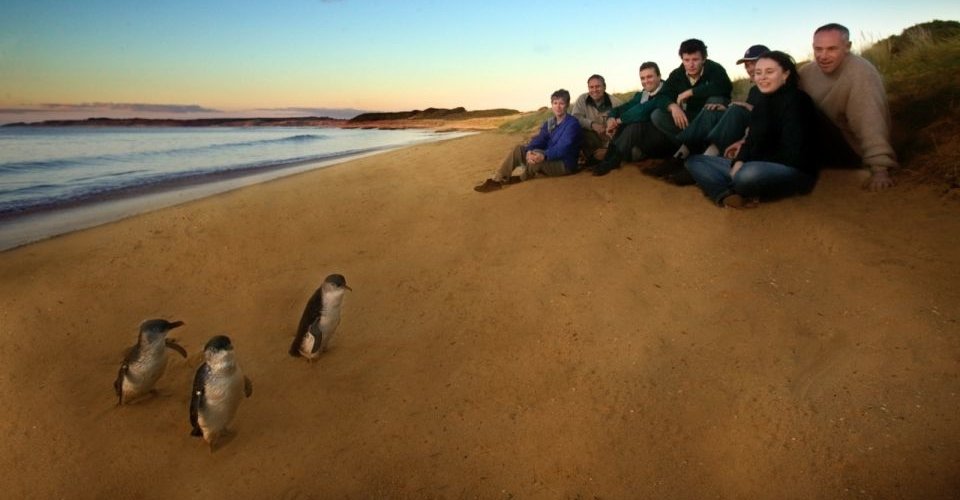 Daylesford
This quaint little town is a favourite hide-out for many families, especially during the colder months when the smell of log fires and eucalyptus fills the air, and the abundant warm spas and natural springs are impossible to resists.
You'll find Daylesford about an hour out of Melbourne at the base of the Great Dividing Range. And this town is quintessential spa country. In fact, it's right nect door to Hepburn Springs, so popping over to the Bathhouse with the kids and enjoying the natural, warm mineral waters of the springs is a must-do.
For the kids, there is also a fantastic Maze House with manicured hedge maze to get lost in, there are heritage train rides, horse riding trails and bush walking tracks to enjoy.