Gifts To Avoid This Christmas Season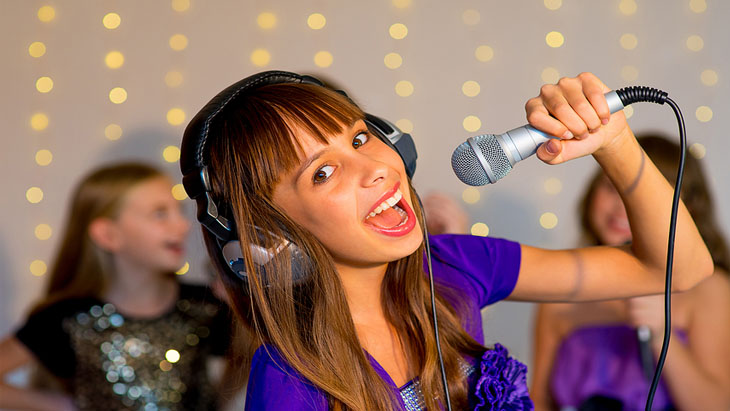 By: Ayesha Khan, ellaslist
Gifts To Avoid This Christmas Season
The kids have jotted down their wish lists! Let the gift games begin... But look for the toys to avoid this season. They may be cute but could turn out to more just a play toy. Look for these when hunting gifts. Some carry potential safety risks while some can just drive you plain crazy.
1) KidsTime Children's Elephant Soft Plush Pillow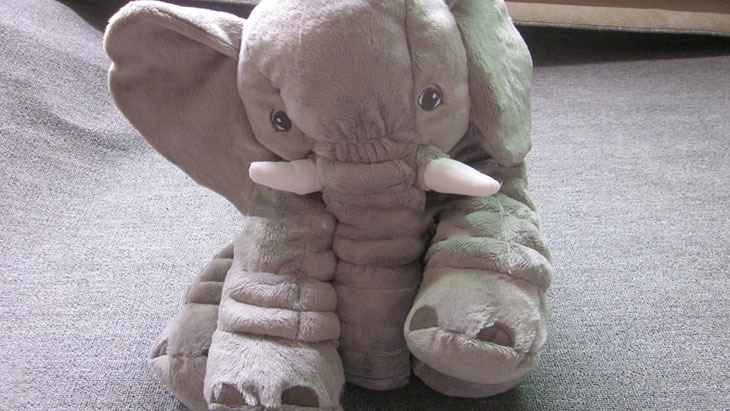 The advertising for this cute "toy" shows a little infant sleeping blissfully on a soft cuddly elephant pillow. Makes us want one, too doesn't it? One little problem: pillows for children under age 1 are banned by authorities and pose an extremely high risk of suffocations especially in infants. The package shows no age warnings.
2) Peppy Pets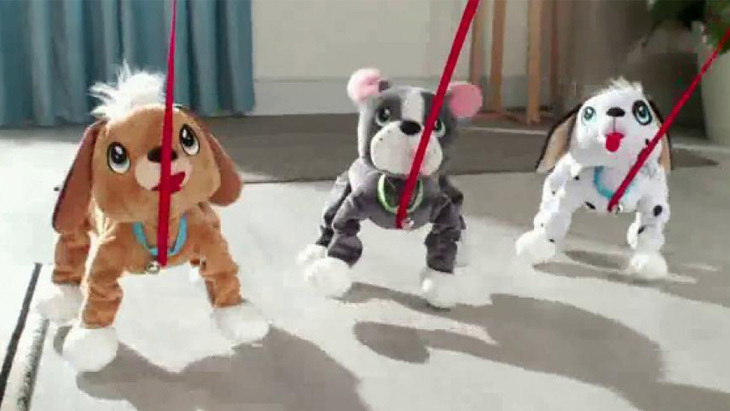 Peppy Pets was a solution to every kid wanting a pet of their own but couldn't convince the parents to invest in a real pet. This kid-powered pet with a spring to his step turned out to be quite popular. Peppy Pets could walk and run just like a real pet with no batteries required! The only drawback? The leash on the toy posed a serious suffocation risk.
3) Diggin Slimeball Slinger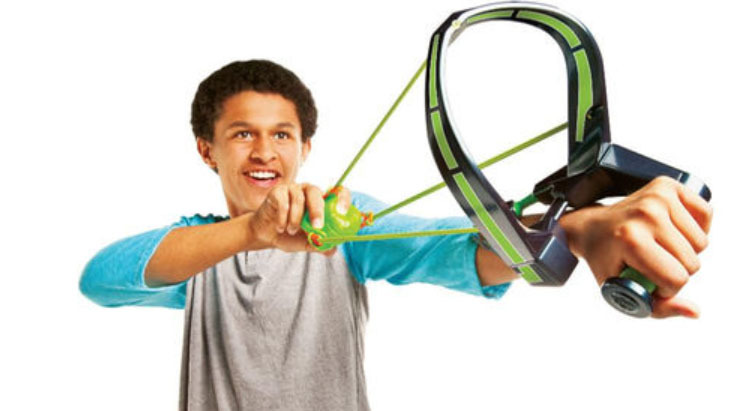 Ready, aim, fire! Shoot Slimeballs up to 30 feet with the Slimeball Slinger! Pull back the Slinger and let the Slimeball fly! The Slimeball line guaranteed tons of active slime fun with no mess. But the toy carried a risk of injury if the slimeball was fired too close to the face.
4) Plastic play food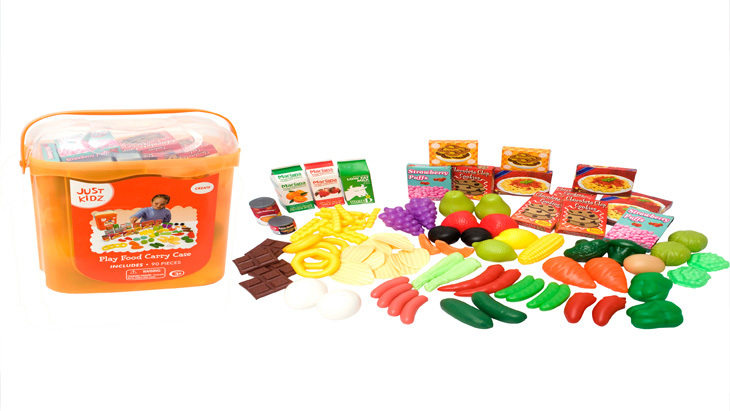 Sure the toys are great for role play and teaching food names. But not a day goes by when we are not picking up a piece of sticky plastic food from around the house. From a strawberry under the sofa to a potato behind the T.V, the plastic food will take over the entire house.
5) Karaoke Toys
Remember how bad adults sound when they try to hit the high chords like Whitney Houston on karaoke nights? Well, newsflash - kids don't sound any better. They yell. They don't know the words. They recklessly change songs midway. They fight over who gets to hold the microphone. Now imagine this on repeat – All Day Long! Definitely a toy to avoid this season.
6) Squawking Toys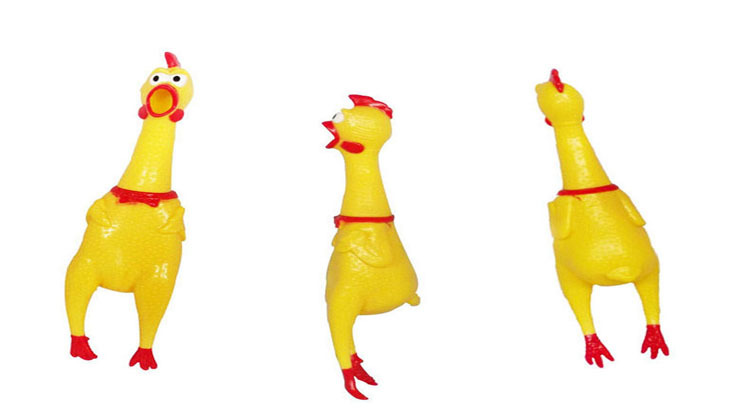 Toys that squawk when squeezed, like the screaming chicken, have been on the market for a while but it's hard to believe anyone would think it's a good idea to gift these to a child unless you are seeking revenge on the parents. The chicken squawks when you squeeze it. It's really loud and the squawking sound almost grinds your inner brain cells to numbness! Even if someone does get it for your child, better send this chicken to the naughty corner real fast.
7) Musical Toys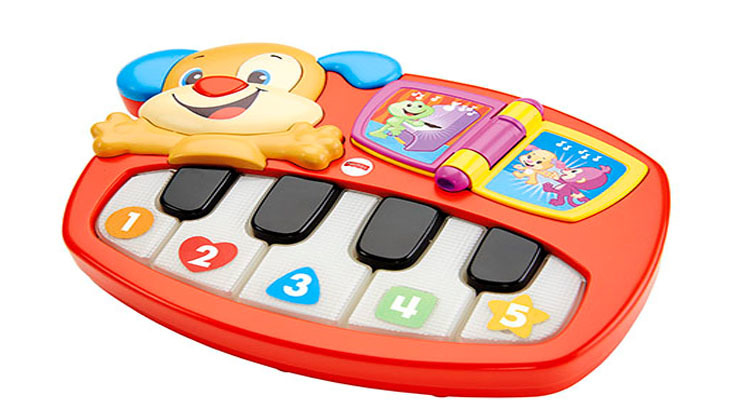 Musical toys can be the key to inspiring an early love of music and learning. But play them on repeat and it can be the perfect recipe for a headache. Yes we know they help with motor skill development and cognitive thinking so perhaps it's worth to spend a little time choosing the right musical toy for your child. Pick a toy that comes in multi-volume settings and can be switched off as well for some well sought after silent play!
8) Glitter Activity Sets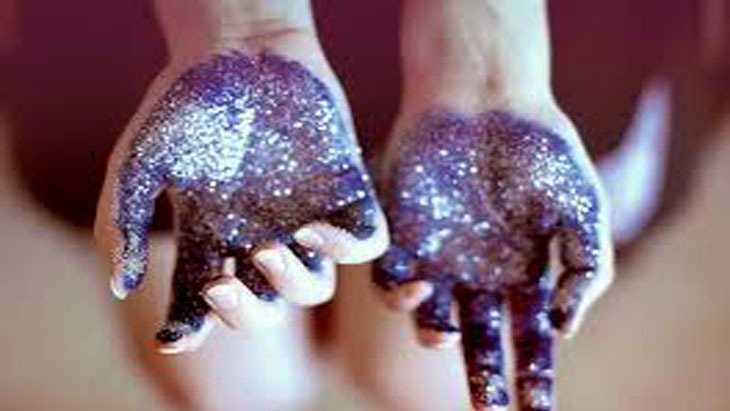 Glitter arts and crafts activity sets can help keep your child busy for a while letting you relax and cook dinner in peace. However, a masterpiece isn't the only thing they'll create out of the play. Let's just say the kids will help to add sparkle to your life literally. There will be glitter! Everywhere, from hair to fingers and even on the dog's tail.
9) Fidget Spinners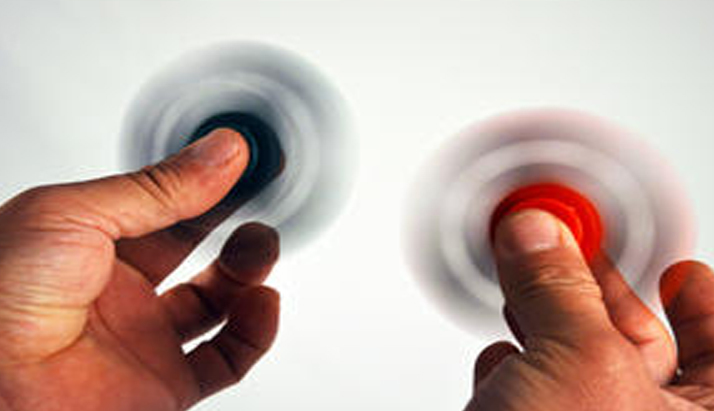 The small plastic and metal spinners taking the world by storm, already banned in many schools because they can potentially distract students, can fall apart, and the small pieces can create a choking hazard, There are also risks of students getting hurt especially with the metal-based fidget spinners available in market nowadays.
Take the stress out of gift shopping by checking out our list of top gifts for this Christmas season, top gifts for kids 0 - 5 and top gifts for kids 5 - 10.