Get A Well Rounded Cultural Experience At Kids Circle❜s School Holiday Camp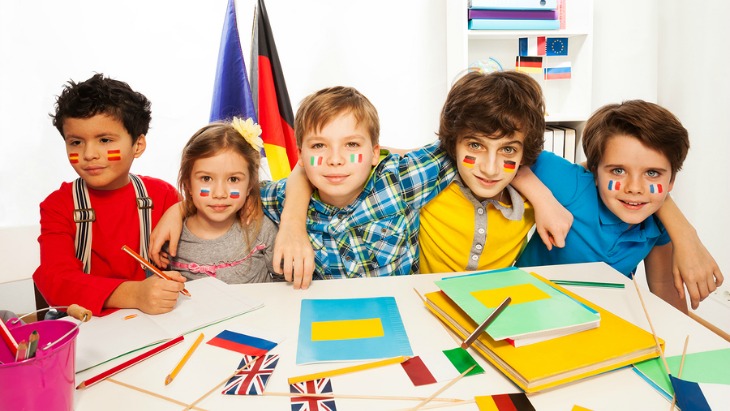 By: Alex Harmon, ellaslist
Have you left booking a school holiday camp for your child to the last minute? Worried they are going to head back to school with nothing to show off to their friends? Us working mums know all too well that popping over to Spain for two weeks of European summer gallivanting isn't an option, and yet we yearn to give our kids a dose of culture that will enrich their minds and open up a world of new possibilities for their future. We think we have found the solution at Kids Circle. This holiday camp on Sydney's north shore is the "I just went skiing in Aspen" of camps for kids. Worldly, enriching and most of all - fun.
What's On The Cultural Agenda?
Let me paint a picture for you - not only would they be eating food cooked by recognised Chefs and food specialists, such as Le Cordon Bleu qualified chef who has a passion and desire for wholesome and sustainable cuisine or a magnificent Cake decorator, they'll be learning from well-recognised Australian organisations on different subjects such as rescued food from the good folks at Oz Harvest. Additionally, they could get the chance to meet famous local artists, for example, writers from kids books and visual or performing artists and do other activities with them, sometimes even cooking with them!. And that's just the foodie delights! Maybe your kids love the Arts? They'll have classes in Performing Arts, Visual Arts - even some artsy Science Workshops to get the juices flowing. Want to get your kids in the kitchen? Your kids will learn how to cook French food, South American food, Italian, just to name a few of the cuisines.
Kids Circle will always be innovative, introducing different and interesting workshops on each School Holiday Program, from building workshops, robotics, Kapla, music, acting, performing, and many other subjects that children will love. Each season they carefully search, select and incorporate new workshops season after season, so children can learn and explore different subjects and media.
Keep Up Your Good Work
If you're impressed by this program, you should see their after-school program which includes classes in Mandarin, Spanish, Martial Arts, Dancing, Cooking, Music, Maths & Literacy tuition, and so much more.
I only wish these cultural opportunities were available when I was a kid - who knows, maybe I'd be working for the United Nations now....
The Details
Dates: Every school holiday period
Address: 28 Chatswood Avenue, Chatswood .
Hours: Morning Workshops 9:00 to 12:30pm Afternoon Workshops 1:00 to 4:00pm Full Day Program 8:00am to 6:00pm
More info and fees at Kids Circle here.
BONUS OFFER!
Use this code: "kid04ellas" to receive 10% off when you book 2+ workshops or a full day.
Any questions contact Kids Circle owners Carolina 0468354372 or Grace 0405195225. Tickets always sell fast!