Fun At The Powerhouse Museum❜s Holiday Workshops!
Preschoolers
Family
Kids
Mums & Bubs
Teens
By Natalie Bellamy, ellaslist explorer
Muuuuuuummmmm!!! I'm bored! I'm hungry!! The all too familiar phrases of the school holidays. Fear not- the Powerhouse Museum has come to the rescue with its broad array of school holiday workshops and exhibitions.
            "Children learn and interact with their world through play. "http://www.ellaslist.com.au/ellaslist-sleepovers-with-batman-co-at-the-powerhouse-museum/" target="_blank">The Powerhouse museum is exceptional in the many 'hands on' exhibitions for children."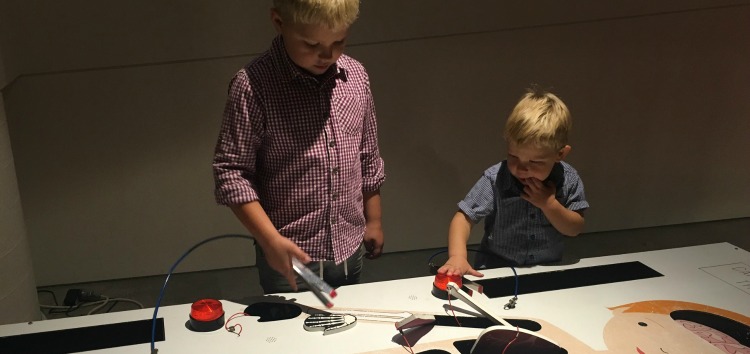 The Workshops
We were lucky enough to have the lovely Nicola from the Powerhouse Museum give us a behind the scenes insight into the workshops on offer.
Nicola took us to 'thinkspace.' This is where the creative digital workshops are held for all ages. We got to see behind the scenes of one of the workshops being held-YouTube video crash course where participants are able to create and produce their own YouTube videos. The participants use green screens, video cameras, iPads and props to create the ultimate YouTube video. We even got to have a look through virtual reality glasses- very cool!!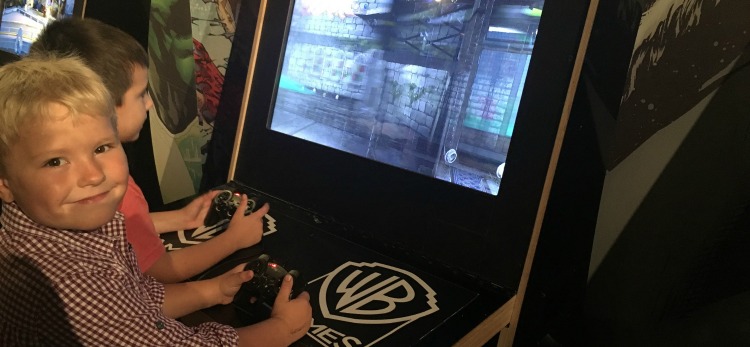 Another workshop we got to have a look at was Mission Minecraft. When we walked into this workshop, I heard Master 5 say a lot of words like 'wow' 'cool' 'amazing.' This workshop is for 7-9 year olds who have a passion for video games. In this one day workshop, participants work in a team with fellow minecrafters to create structures beyond their wildest dreams and brainstorm ideas to turn their designs into virtual reality. Master 5 was very impressed that the participants had access to blocks and mods exclusive to the Powerhouse museum. His comment- "wow I've never seen this world before".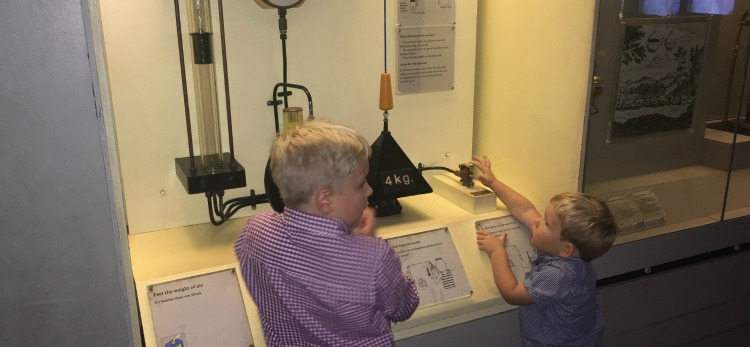 Thinkspace workshops focus on learner experience. Each workshop has recommended age groups and are either 1 or 2 day workshops. Check out the Powerhouse museum website for more information on the different workshops available.
Exhibitions
My two active boys loved the hands-on exhibits, however there is so much to see and do here, it may become a little overwhelming for the little people in your life.
A special mention needs to be made for the Art of the Brick: DC Comics exhibition. This is a must see!! Our whole family loved this exhibition, which runs until the 13th of June.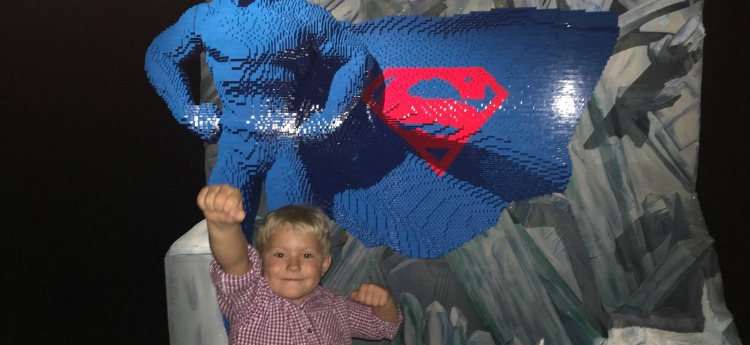 Think thousands of Lego bricks creating large scale superheroes and villains and you have the most spectacular Lego exhibition ever. A short film greets you to show you how the art is made and then around every corner there are more and more superheroes- it is truly amazing!!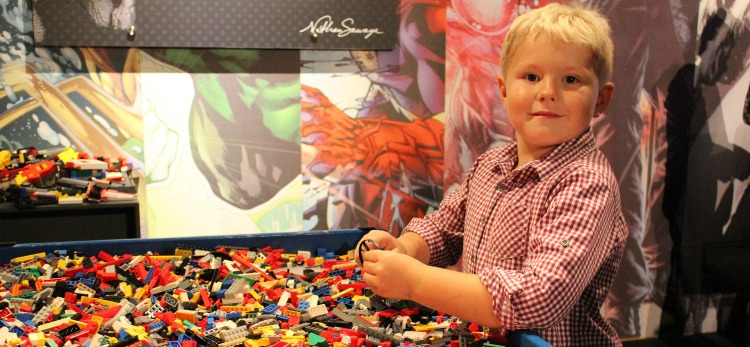 The Wiggles exhibit is what Master 2 and Master 5 agreed was the most enjoyable for them both. It was interactive for the boys but for us adults, seeing all the memorabilia made us realise how far the Wiggles have come from those early days and how successful they have become. Pretty inspirational.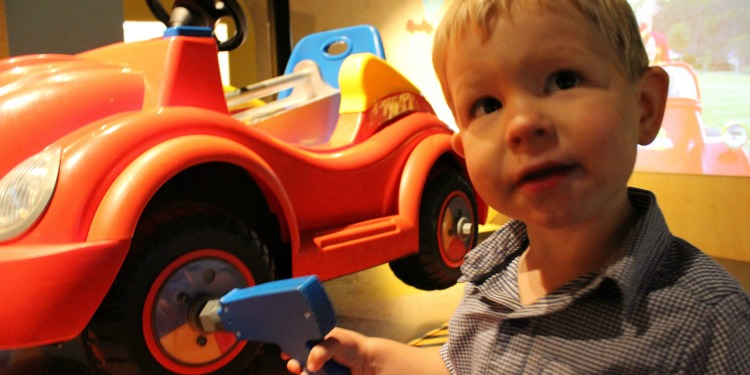 Our funniest moment of the day was the birds eye superhero photos. Both boys put on a cape and lay down on a back drop on the floor and looked up at a camera above them and then the photos were sent to us via email free of charge.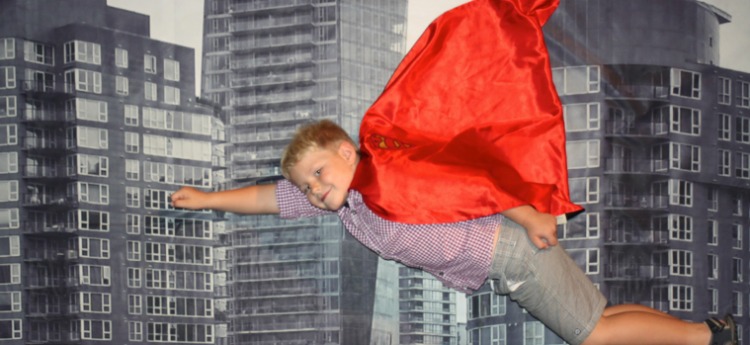 One thing that I really felt the Powerhouse museum should be commended on was that all the exhibits had a children component (hands on and interactive) and an adult component (information, statistics, facts and figures) which made for a great day out for all of us.
Hot Tips:
Get to the Powerhouse museum early. There is a lot to see and do here. The museum opens 10am-5pm daily
Take public transport. Whilst there are parking stations nearby, we found public transport to be the way to go.
Check out the informative website and plan your day.
Older children would thoroughly enjoy this museum. Whilst my 5 and 2 year old enjoyed themselves, I think certain exhibitions would be more appreciated by the 6-12 year age group.
Allow 45 minutes – 1 hour to explore the DC comics Lego exhibition
The museum is wheelchair and pram friendly with ramp and lift access throughout.