Fun And Games at the Rouse Hill House and Farm Toy Festival 2016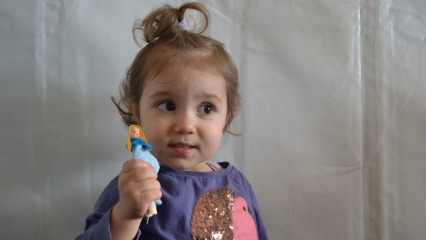 By: Lenore Pearson, ellaslist explorer
If your household is anything like mine, it's a daily battle dragging the kids away from all things electronic to get them outside for some Vitamin D. How times have changed from rocking horses and spinning tops to using augmented reality to chase virtual characters half way across the city and building 'worlds' on the computer!
When the opportunity arose to spend a day out in the sun for some good old fashion fun, I jumped at the chance. Historic Rouse Hill House and Farm played host to the annual Toy Festival 2016.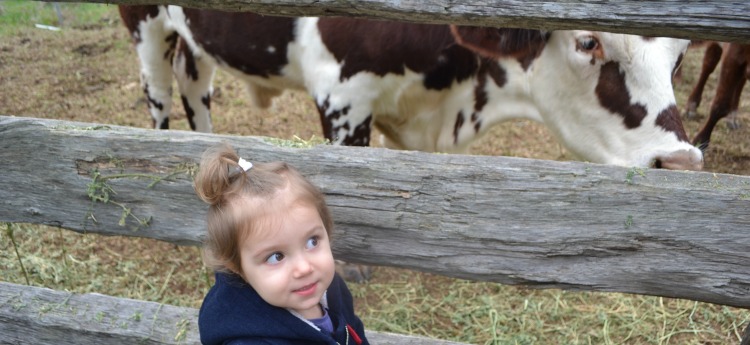 Horses, Mini Train Rides and Dolls

Our day began meeting the resident cows and giving them a good feed, Audrey insisted on calling them 'horsies'. Mini train rides were next on the itinerary followed by a visit to the Vintage Toy Collectors Corner, showcasing Meccano models, rocking horses, ride-on cars and vintage dolls, one of which a very excited Audrey got to hold!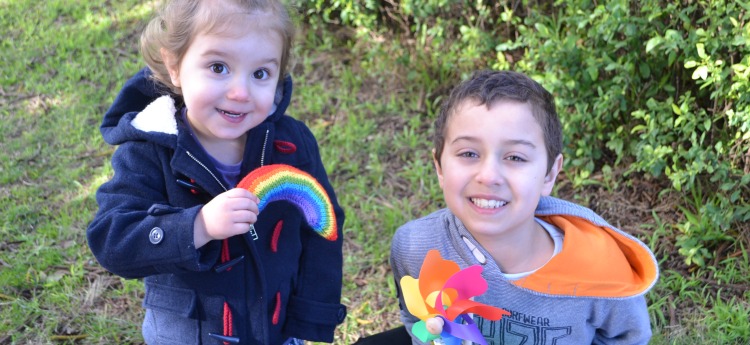 Nostalgi Peg Doll Making

I remember my mum telling me how she used to spend her days as a child making 'peg dolls'. I was delighted when I found out the kids could have a go at making their own, so off to the craft tent we went. Lucas crafted his own 'Super Hero' peg doll while Audrey and I created an 'Elsa' peg doll. They were both thrilled with their creations!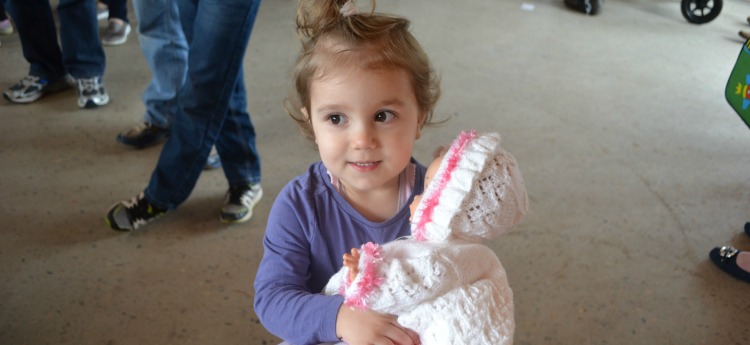 Pony Rides

The kids had never been on a pony ride before so this was a highlight. Lucas wasn't at all keen so I took him to watch the Yoyo Champion demonstration which was amazing while Toby and Audrey patiently waited in line for almost half an hour. It was worth the wait and you could see the excitement welling up inside them both.
Good Old Fashioned Fun

Then came time for some good old fashion fun in the form of a Sack race and Egg and Spoon race, which Audrey absolutely loved, so much so that she created a lovely scene for everyone as we dragged her away to have some lunch.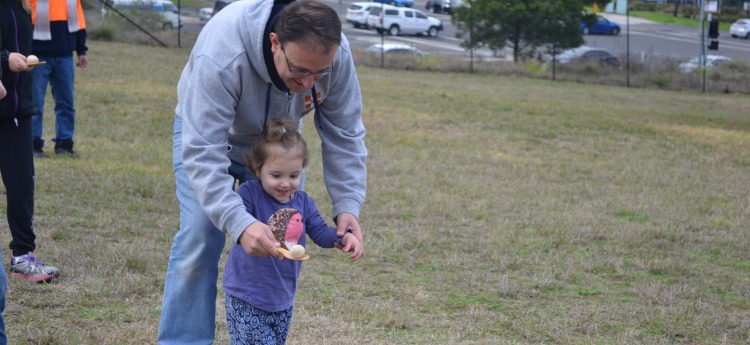 A Leisurely Lunch

Lunch consisted of a delicious sausage sizzle put on by the 1st Riverstone Scouts which we enjoyed sitting on hay bales overlooking the grounds of Rouse Hill Farm. We took a leisurely stroll around the market stalls where Audrey fell in love with a knitted rainbow and Lucas set his eyes on a wooden boat that wound up using an elastic band to propel it through the water.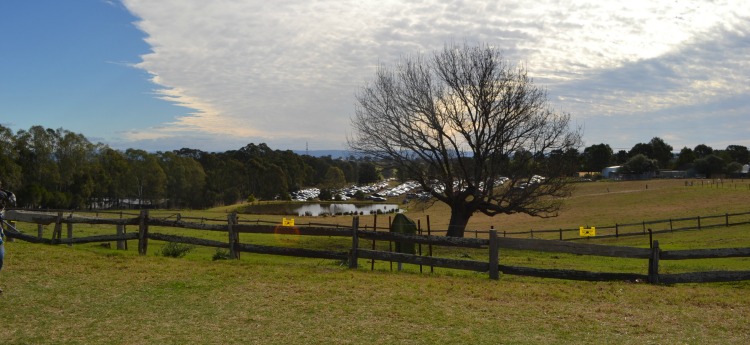 Exploring the House

We finished our day with a mini tour of the beautiful 200-year-old Rouse Hill House, owned by six generations of the one family and dating back to the early 1800s. There is evidence of each generation throughout the house showcasing an intriguing timeline of family history. The top storey was closed off but will be open to the public by the end of the year as restoration is taking place.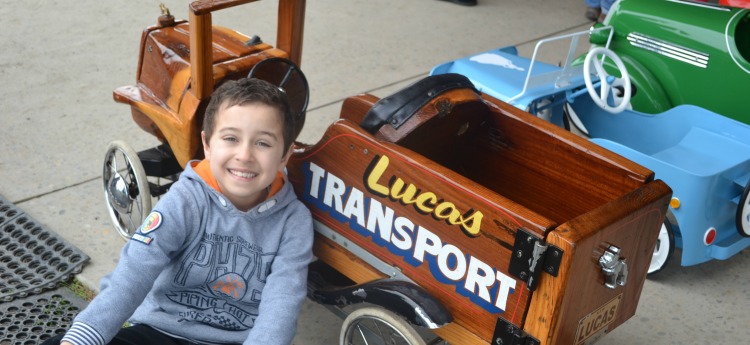 Quote Of The Day

As we were walking through Rouse Hill House, we saw an 'old' television from the 1960s and my 6 year old Lucas pipes up and says 'Holy moly this is blowing my mind'. As we were walking back to the car Lucas comes out with a gem, 'Mum, what do you think is more important, toys or family?' my answer of course being 'family' with him replying, 'Yep, you're right!.' What a gratifying feeling to know that a day away from screens can affirm in a child's mind the importance of spending time with family.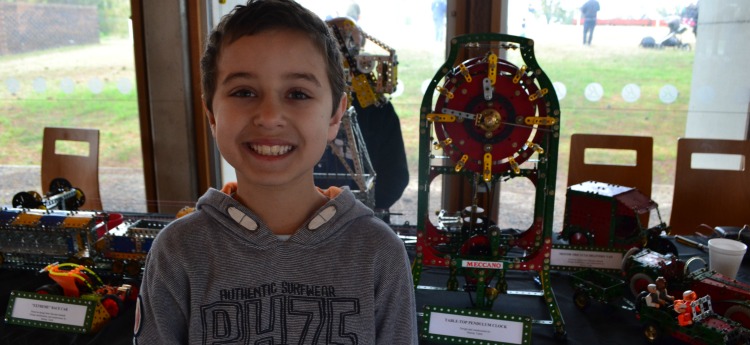 Our Top 5 Toy Festival Activities:


Mini Train Rides – $4pp (adults ride free with kids under 3)


Pony Rides – $8pp


Make your own Peg Doll


Kite Flying


Meeting a Yoyo Champion – Brandon Yu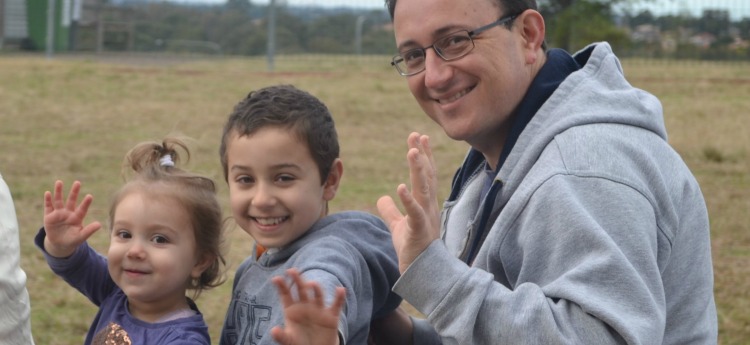 Our Top Toy Festival Tips:


Free shuttle bus from Riverstone Station, operated by Sydney Bus Museum. Every half an hour from 9.55am.


Limited free parking is available with entry located off Guntawong Road.


There is no 'cost' as such to enter but a Gold Coin donation per person is very much appreciated.


Pack your own picnic – there were some food vans on site but the grounds of Rouse Hill House and Farm are beautiful so make the most of it.


The grounds can get quite muddy, especially after rain, so gumboots are highly recommended.


There are toilets and baby changing facilities on site.


There is an

ATM

available but do take some small change for rides and market stalls as holders may not have credit card facilities.
Sydney Living Museums run the annual Toy Festival at Rouse Hill House and Farm. Lenore and her family were guests of Sydney Living Museums at the 2016 Toy Festival 23 and 24 July. Dates for 2017 Toy Festival have yet to be announced.
ABOUT LENORE PEARSON
Hello! My name is Lenore, proud mumma to three gorgeous kids, amazingly awesome wife to one cool dude and self-professed travel addict! I started out my career as a primary school teacher for five years, which, second to having my own kids, was extremely rewarding for me.
While I was pregnant with baby number 3, and slowly going insane pacing (waddling) up and down the house, I felt I needed to keep my mind active and decided to take up a Diploma in Travel and Tourism, because I clearly wasn't going to have my hands full enough with three kids!
I am all about exploring. For me, living a full life is about collecting amazing experiences from as many incredible places as possible. Travel and adventures fuel my imagination and I love sharing them in the hopes of inspiring the explorer in each of us! Along with my family, I have been fortunate enough to have discovered lots of places already.
I am super excited to be an ellaslist Explorer, aiming to provide very real and practical information for families looking to create their own adventures and experiences. I am forever researching new and exciting things to do with the kids and I look forward to sharing them with you.
I have also just launched my own travel blog 'Little Miss Piggy' a treasure trove of travel inspiration and unique experiences in and around Sydney and abroad.