Fresh Air & Family Bonding At Mowbray Park FarmStay
ellaslist COVID-19 update: Please note that all the information on the website is correct at the time of publication. Please check the relevant website before visiting a venue or destination for the latest COVID-19 information. ellaslist is not responsible for any cancellations or closures.
Only a 1-hour drive from Sydney, nestled 9km from Picton Village, is Mowbray Park. As a family owned and operated farm, it offers more than just animals and beautiful countryside. Rich in history, Mowbray Park offers a hands-on farming experience for all ages. With three kids and husband in tow – Toby (11), Lucas (7) and Audrey (3), our two-day stay was jam-packed with plenty to do and see.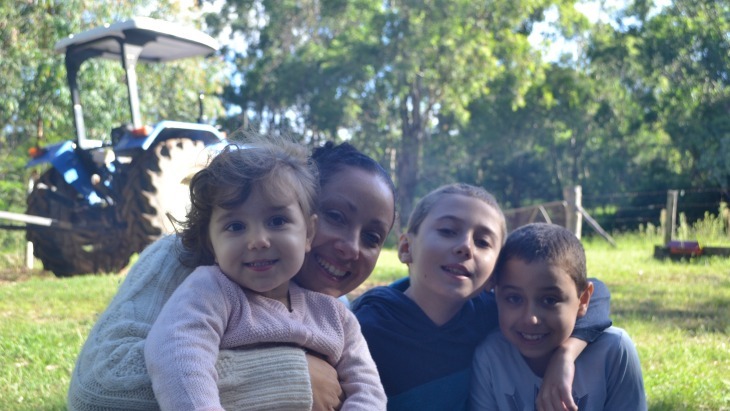 Day 1 – Finding Our Farming Feet
Farmer Blair (The Boss) greeted us on arrival and warmly invited us to go down to the BBQ area where tea and coffee are on offer all day. As it was quite chilly when we arrived, Stuart and I enjoyed a cuppa while the kids got right into a game of ping pong. After a short wait, lunch was served in the dining room. The food was sensational and continued to be a highlight for the kids for the remainder of our stay. Lucas adamantly stated that he wanted scrambled eggs, 'every morning for breakfast from now on!'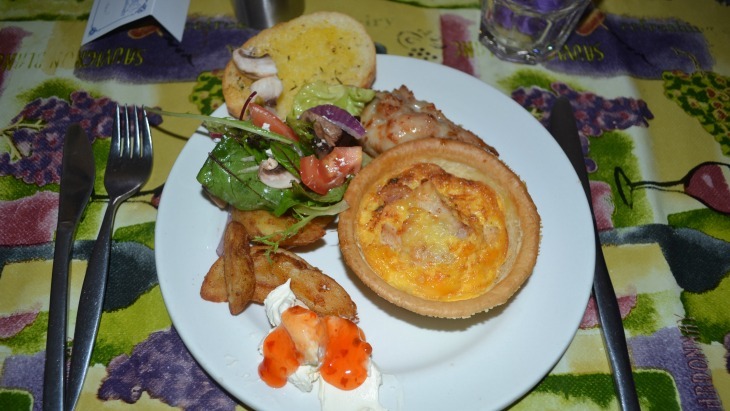 Meal Times
• Breakfast – 8am
• Lunch – 12.30pm
• Dinner – 6.30pm
• If kids attend Kids Club dinner is served at 5.30pm
After lunch we took a family stroll down to the animal nursery and met with a couple of donkeys, some pigs and a party of ducks having way too much fun in their own paddling pool. Audrey and Lucas had a pony ride and then we jumped on a tractor manoeuvred ever so precisely by Farmer Jasmin, down to the campfire for some damper making and billy tea. The afternoon was spent making ourselves comfortable in our lodge, 'Alverna', with some colouring and reading and then heading out for dinner where we met some other families staying on site. Please Note: The first and last meals are supplied by Mowbray, and the others you need to supply for your family.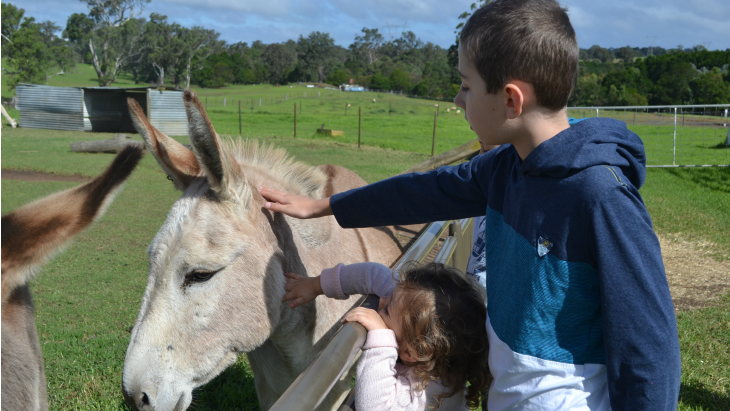 Evening Bush Dance
After dinner, we took part in our first bush dance. Audrey took centre stage and entertained everyone with her heel and toe skills and rendition of 'Old Macdonald Had A Farm'. Soon after, she was eyeing the big bowl of marshmallows to toast over the fire pit and away she went to join Toby and Lucas.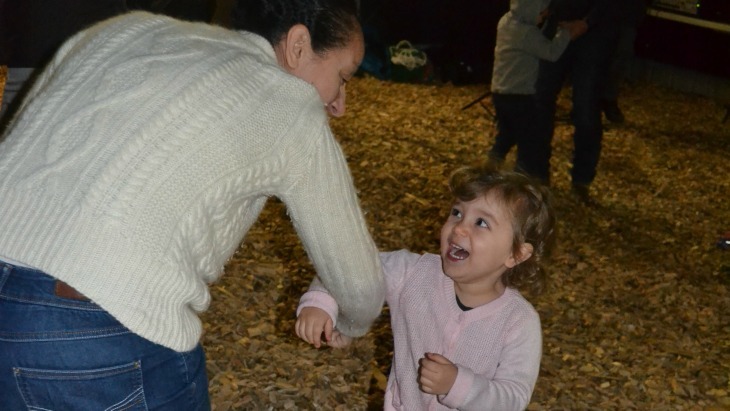 Day 2 – Full Farming Day
Our second day was full of farming fun from start to finish. The day's activities included:
• Tractor Ride to feed the animals
• Boomerang Throwing
• Pony Rides – younger kids under 8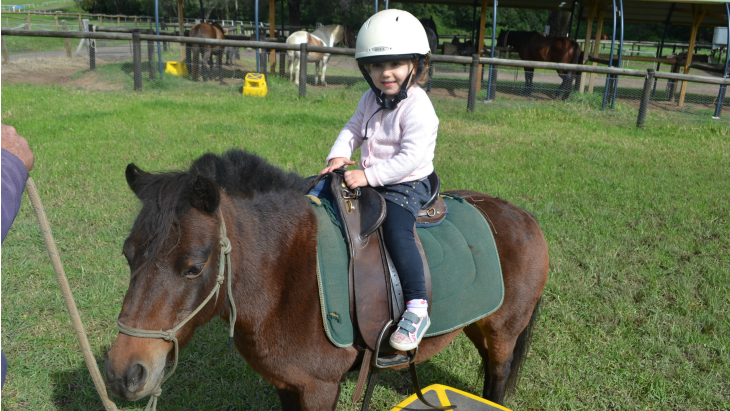 • Lunch
• Visited the nursery
• Whip Cracking
• Milked Daisy the cow
• Hay Rides to feed the sheep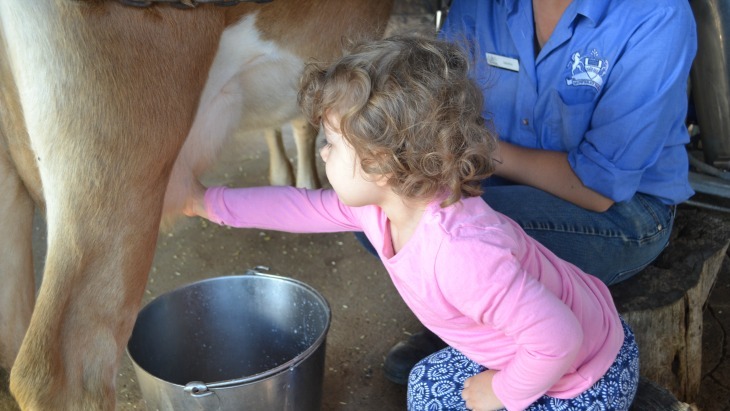 Other Activities on Offer
• Horse Trail Rides – 8 years and over
• Trail bike riding
• Archery
• Canoeing
• Swimming
• Tennis
• Bush walking
• Sports field games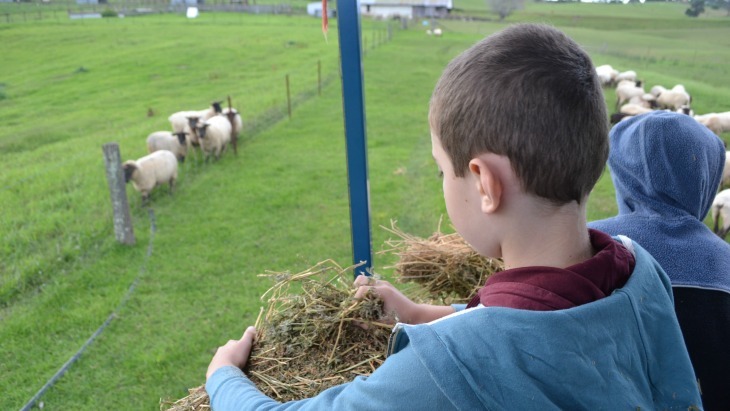 What We Loved About Our Farm Stay
Audrey: Feeding the animals and pony rides Lucas: Pony rides, making new friends and breakfast
Toby: Feeding the animals, hay ride and breakfast
Stuart: Damper and Billy Tea
Lenore: Everything is well thought out and family-friendly.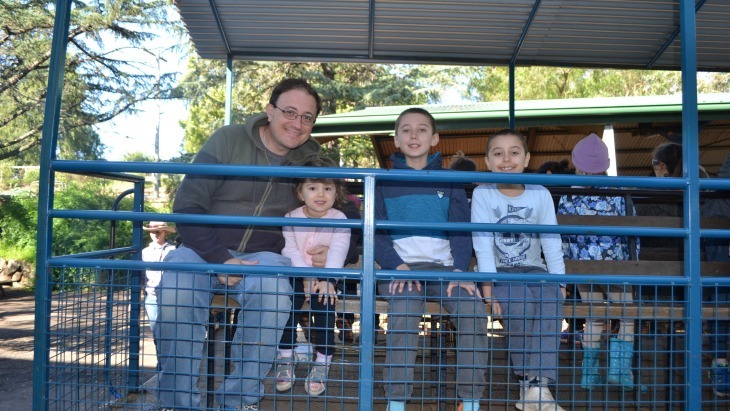 This farm stay was the perfect little getaway for our family for numerous reasons, but here are our top three:
• We told the kids all handheld devices had to be left at home for two days. Were they thrilled about that idea? No way! But they did it, and they didn't once complain about it while at the farm. It gave them the opportunity to experience a different lifestyle, learn new things and get out in the sunshine. We reconnected by playing board games, reading and sitting down to a meal together.
• There was a real sense of community with other families staying at the same time, sitting down at the same meal times and participating in the same activities. By the end of our stay the kids all became friends and watched out for each other.
• We loved that every age is catered for and all activities are encouraged. Mowbray Park is a beautifully historic farm with accommodation to suit couples right through to larger groups. The kids are begging us to go back again which is a real endorsement considering technology is taking over from real hands-on experiences. Mowbray Park is one of those holiday gems that promises to bring families back to basics and good old fashion fun.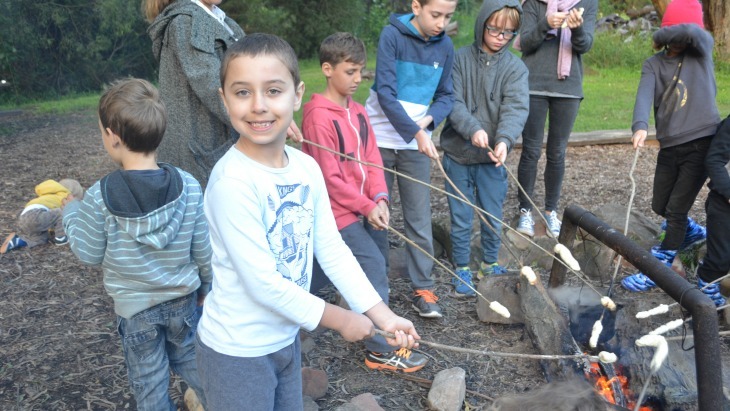 Helpful Tips
• A 2-3 night stay is perfect, with the option to stay half a day, over night or a whole weekend
• A kid's club is available on weekends and during school holidays, open to all ages
• Pack warm clothes regardless of season. It is quite chilly in the morning and once the sun sets
• Allow for a few changes of clothes throughout the day – guaranteed one of the following will happen: (1) Everything will get smoky. (2) There is always one child who will insist on walking through the muddy puddles, not around them
• The park runs on bore water which is fine for cleaning teeth and having showers but not good to drink. A separate rain-water tap for drinking is also provided. I recommend bringing bottles of water or purchasing it during office hours.
• Have 'down time' activities on hand – board games, colouring books, DVDs and books to take advantage of the peace and quiet
• Pack wet weather gear – waterproof jacket and gumboots
• Scooter the Goat tends to head butt if you get too close – just ask Audrey!
• It is a working farm so remember to close all gates behind you.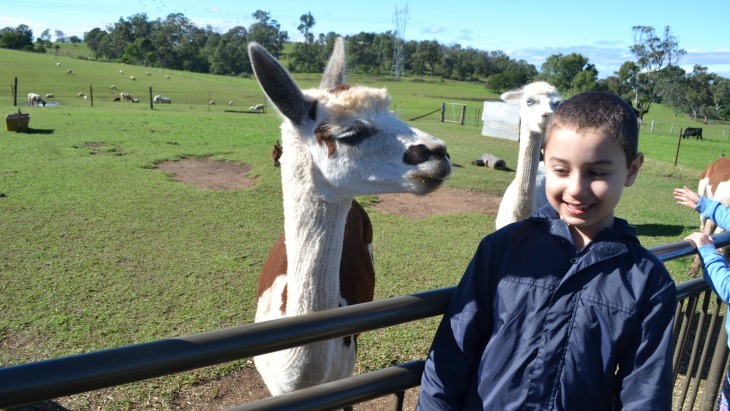 What You Need To Know
Address: 745 Barkers Lodge Road, Picton
Phone: 02 4680 9243
Website: www.farmstayholidays.com.au
Email: [email protected]
Day Visit Prices: Adults - $68 - Child (6-14yrs)- $48 - Infant (3-5yrs) - $38
Day begins at 9.15am and finishes by 4.30p. Lunch is included.
They host birthday parties too!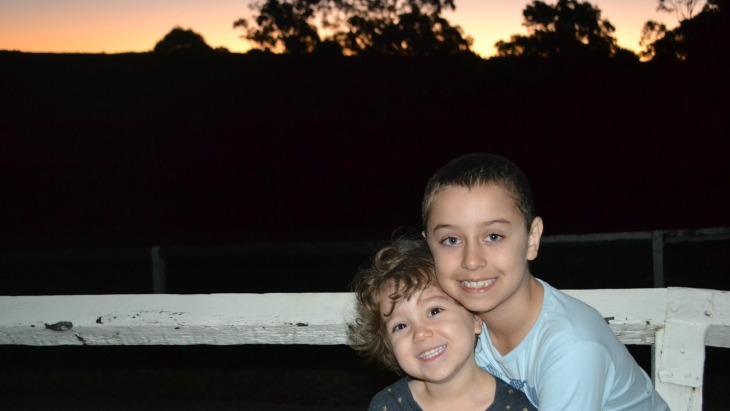 The Animals Are Waiting For You!