Fabulous Cafe Revealed: Cafe One Six Nine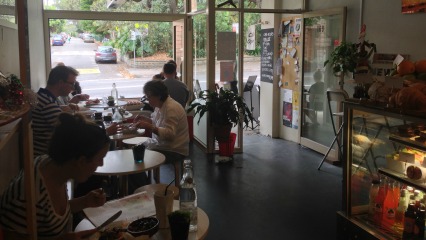 By: Amanda Lieber, ellaslist explorer
I've been contemplating whether or not to let the 'Cat out Of the Bag' or in this case the 'Café Reveal on ellaslist', as it's my treasured little secret spot. However, the time has come! We love this place and the staff so much that I just have to share this gem – Cafe One Six Nine, .
The Cafe and Seating
As you enter from Alison Road in Randwick, you are greeted by a warm inviting indoor space, there are a couple of window seats, a long wooden table, various 2 and 4 seater tables. Then there's our favourite spot: the outdoor courtyard. You can sit at one of the 4 large tables sheltered by a sun canopy shielding you from the elements, and a heater for the cooler months.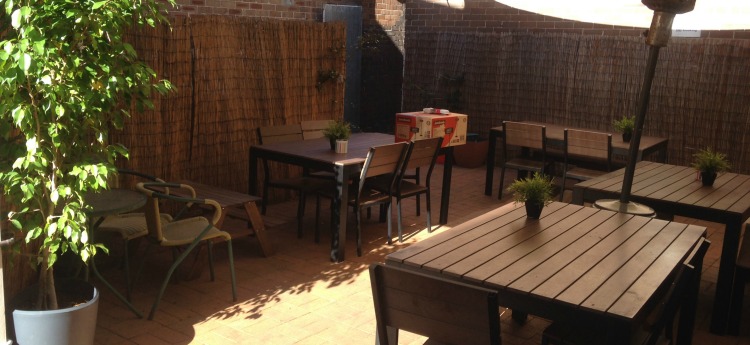 They have recently added a mini table and chair which is perfect for the little ones to have their own space while the adults chat about well, adult things.
The pièce de résistance is the toy area, filled with a variety of toys, colouring books and board games. All items can be taken to the tables and packed away upon leaving (well that's my rule!!). The dinosaurs are a big hit with both boys and girls. Sharing and playing together is skill well learnt over a babycino!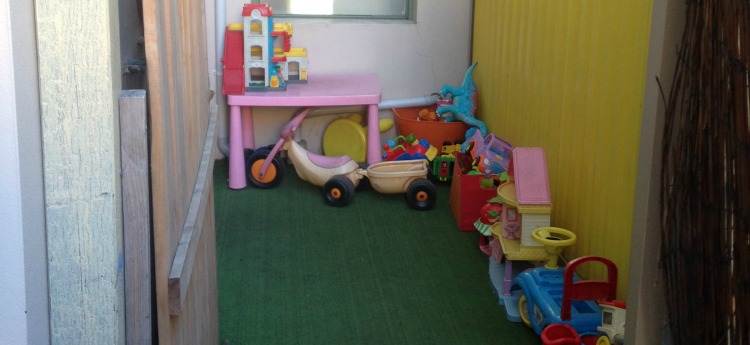 Personal Touch
The staff are very friendly and know the little patrons (aka my son and friends) by their names- which leaves a big mark on a little one. When the café is quiet, don't be surprised if the staff engage the kids in a game of hide and seek treasure hunt.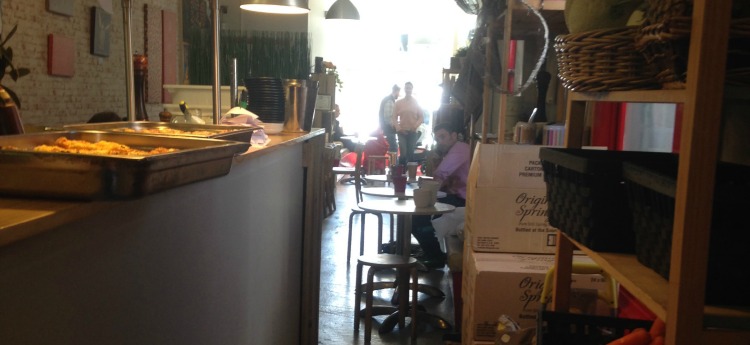 The Menu
My son and I are regulars (dare I say weekly customers) and it's not just for the delicious coffee and scrumptious food. It's mostly for the cheap children's menu: YES it has the most affordable children's menu I have ever seen!!
For example: Toast with spread $2, Avo on toast $3, the most expensive child's meal is the smoked salmon, poached egg and avo on toast for only $6!!
They are pretty flexible with their menu and happy to accommodate.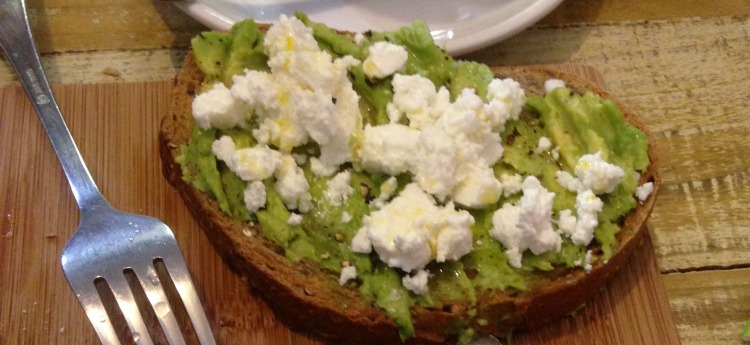 The mummy/daddy/nanna etc food is YUMMY! They often have specials for $10 such as their corn fritter stacks with avo, you can add a poached egg for an extra $2. I have a new addiction: deep fried capers (did you just hear the angels sing). If you've never tried them, I recommend the salmon salad which is sprinkled with these goodies that burst with that crunchy salty capery goodness in your mouth!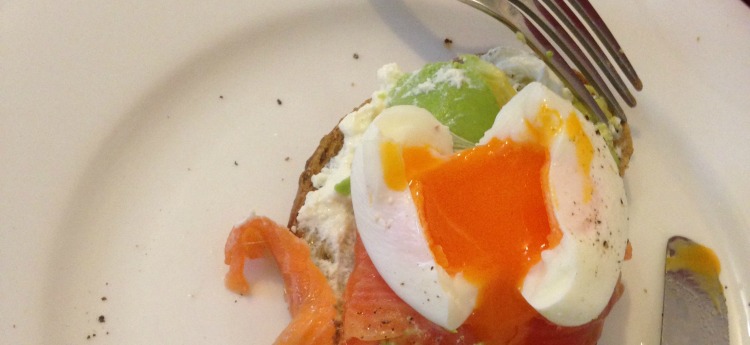 Ooooh and they do half portions, which I love, I feel most cafés place too much food on your plate and wasting is such a….well, waste!
Parking
There is free off street parking, 2 hours on The Avenue (next to the park and Police Station) you just need to cross the road at the traffic lights to get to the café. However it can sometimes be a bit tricky to find a spot. You could always park at Royal Randwick Shopping Centre, first 2 hours are free and it's only a 5-minute walk to the café.
Things That Are Close-By
Alison Park Playground: Opposite the café. A fenced off playground which is suitable for a variety of ages. It has a couple of swings, a big creaky seesaw, a large climbing frame and a smaller play area. Behind it is Alison Park which is used by the nearby schools for their break time (they do not use the playground area). Both areas are great spots for a run around before or after a stop at the café.
Margaret Martin Library: Situated in the Royal Randwick Shopping Centre, it has a great toy library section open in the mornings from 9.30-12.30 Mon-Sat and an extra slot 4pm-7pm on Thurs. It's $42.50 to join for the year and you can take up to 8 toys out as a time, once joined you are linked with the Maroubra and Malabar Libraries.
Kind of Close-By:
Laugh & Learn Toy Shop: A friendly personal experience in a toy shop! The owners are so helpful and are more than happy to chat about what you need and offer a range of suggestions. There is a usually an activity set up, currently it's a fantastic train set, they are more than happy for your little ones to play while you browse the shop. They have a huge range of toys, books, activities, science experiments and more!!!! They cater from newborn up to…well how old is too old? And they have classes ranging from music, letterland and more.
Well that's it, my little secret is out!
I hope you enjoy Café One Six Nine as much as we do.
In a Nutshell
What makes the cafe kid-friendly - toy box and really cheap, delicious food for kids
Atmosphere – Relaxed and friendly
The Food – Delicious! Hmmm…those fried capers
Value-for-Money – Excellent. Check the specials
Special features and Fun bits – The Toy Box is fabulous
Who is the cafe best suited for? - All ages of kids
What did you love – The food, the friendliness of the staff, the toys
What You Need to Know
Open 7 Days – Mon-Sun 7- 4ish*
Phone: (02) 9398 2007
Address: 169 Alison Road, Randwick
More Info: www.onesixninecafe.com.au