ellaslist Visits Elizabeth Farm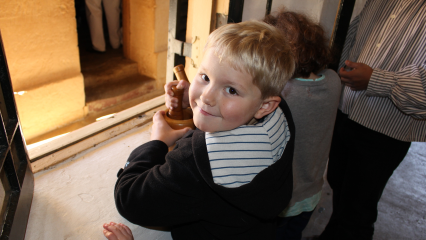 By: Natalie Bellamy, ellaslist explorer
ellaslist explorer Natalie and her family took a step back in time by visiting Australia's oldest colonial house; Elizabeth Farm, 23kms west of Sydney's CBD. Find out how they got on…
An Important Piece of Australian History

This magnificent homestead was built in 1793 by wool pioneers, John and Elizabeth Macarthur and is the oldest surviving European building in Australia. The Macarthur family are famously recognised for establishing the Australian wool industry by breeding merinos for their fine wool.
Macarthur was an officer in the New South Wales Corps and in 1793 was granted 100 acres of land at Rose Hill (where Elizabeth Farm now is). In 1794 he was granted a further 100 acres because he was the first man to clear and cultivate 50 acres of land. He named the property Elizabeth Farm in honour of his wife.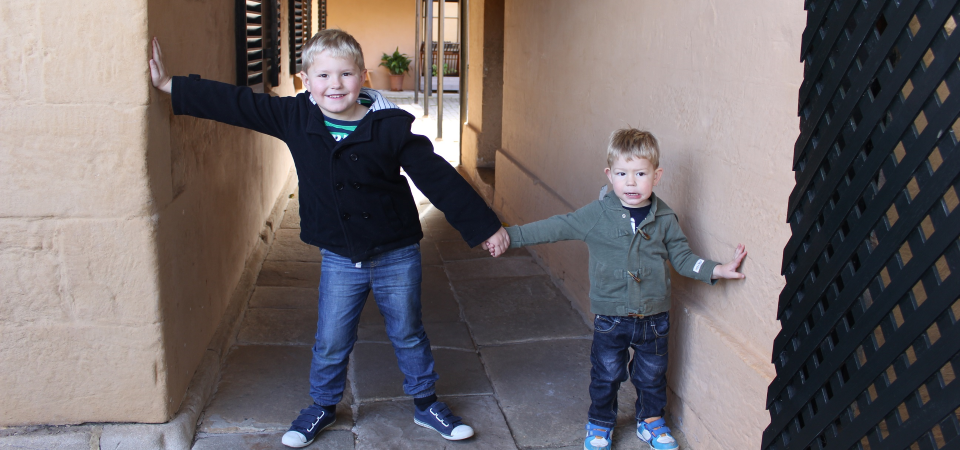 A 'No Worries' Child Friendly Museum

I was keen to explore this rich piece of history but, nervous is probably the right word to describe how I was feeling heading to a museum with two active young boys. As we entered Elizabeth Farm, I was prepared to say a lot of phrases like "Don't touch that" "Don't go in there."
When we walked in, a wave of relief came over me – this museum is completely child friendly. There were no rope barriers, or screens, locked doors, delicate furnishings or untouchable ornaments. The museum is hands-on which really adds to a positive experience. Whilst the home is not authentically furnished like it would've been in the Macarthur's day, it still creates an 'olden day' feel.
We all wandered freely throughout the house, pulling up a chair beside the warmth of the fireplace, pretending to write a letter with a quill pen, whilst imagining what life was like in 1793!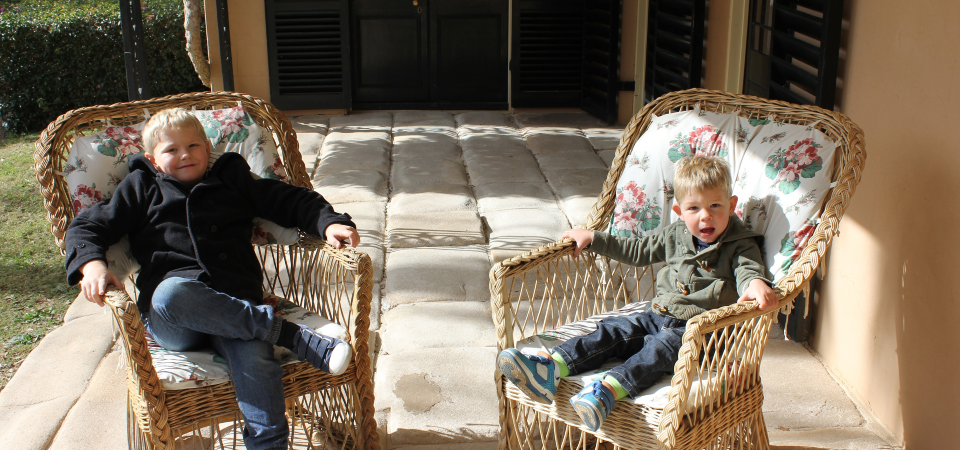 A Tour Into The Macarthur world

As we stepped back in time we left behind our world of electronic devices, washing machines and cars and entered the world of John and Elizabeth Macarthur.
Throughout the school holidays, Elizabeth Farm runs family friendly tours. Our tour guide was fantastic at engaging the children, providing them with relevant information which kept them interested and intrigued throughout the whole tour.
On the tour we all really felt a part of the past. Mr 5 loved grinding peppercorns with a mortar and pestle, smelling the variety of herbs from the gorgeous vegetable patch and learning traditional games in the garden.
After the tour had finished we were left to roam the beautifully manicured gardens surrounding the homestead.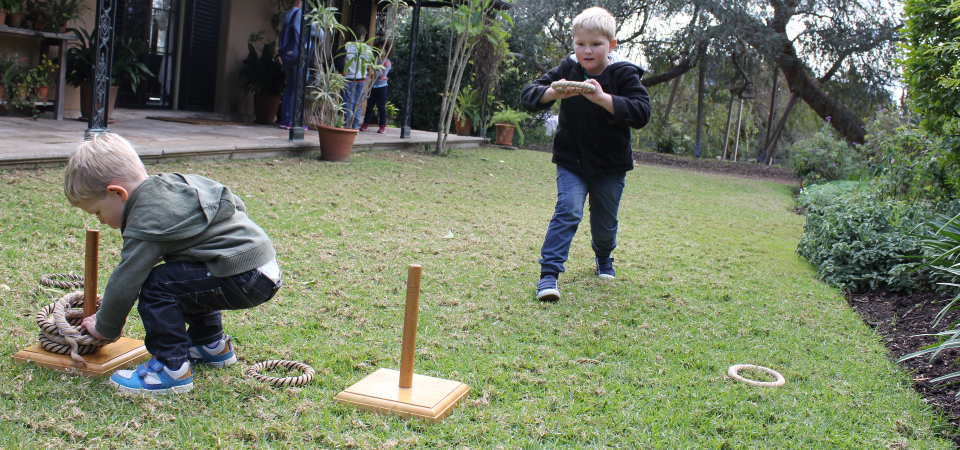 Highlights for the Kids


Washing the clothes on a washboard with soap. (I still don't think he can believe that there was no such thing as a washing machine back then).


Learning to play traditional games such as quoits in the beautiful gardens.


Pretending he was one of Macarthur's servants by cleaning the carpet rug with a rug beater.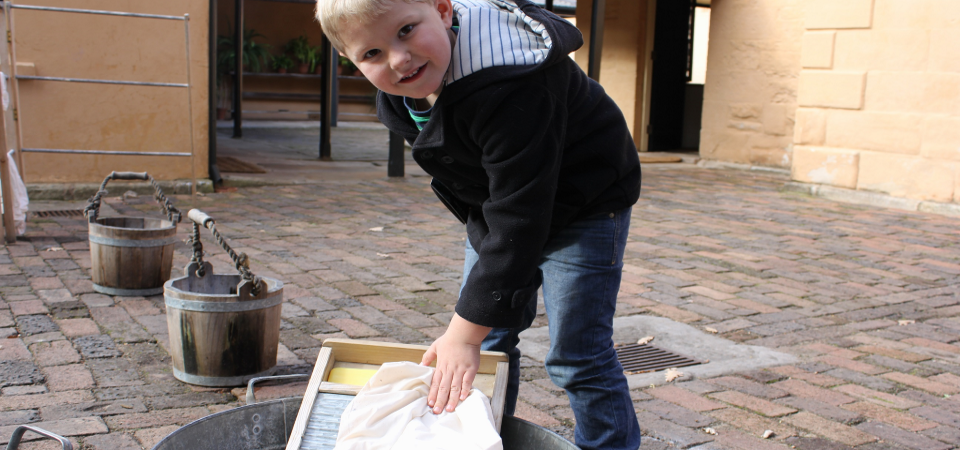 Highlights for the Adults


I loved how interactive the museum is and that I didn't have to worry about the kids breaking anything.


Knowing that the boys were really thinking about their past and experiencing it.


Delicious Devonshire tea at the tearooms onsite.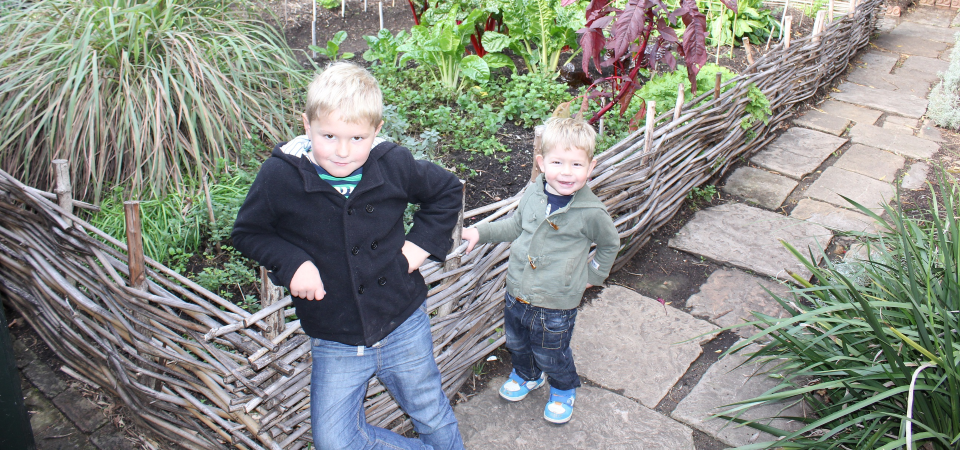 ellaslist's Top Tips


Location – 70 Alice Street, Rosehill (near Parramatta) there is plenty of street parking.


Opening hours – Wednesday- Sunday 10am- 4pm and open daily in the school holidays


Access – Around the homestead and in parts of the home is wheelchair and pram accessible however there is quite a lot of uneven ground around the homestead. Wheelchairs and prams are unable to access the kitchen and the cellar due to the stairs.


Admission prices – Adults- $8, Child/Conc- $4, Family- $17


Feeling Hungry? Relax in the Elizabeth Farm tearooms which serve light meals and refreshments. Open- Saturday and Sunday 10am- 4pm and daily during school holidays


The name suggests a 'farm' however there are no animals here.


Allow yourself 1-2 hours to truly appreciate this little piece of Sydney's history.


Elizabeth Farm is bets suited for children 5 years and up.
Find out more about Elizabeth Farm here or visit their website for up-to-date events and activities.