ellaslist Reviews Flying Fox Cafe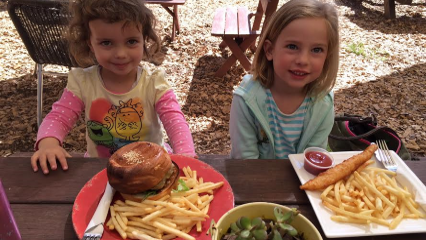 By: Alana Whitting, ellaslist explorer
This café, located right next to one of the Northern Beaches most popular playgrounds, is always pumping! The Flying Fox Café is directly adjacent to the Flying Fox playground which makes it a saviour for families whose little ones are likely to be having far too much fun playing to want to head home for something to eat.
An Adult Oasis
Adults will love the café's beautiful outdoor space and views towards Winnererremy Bay – plus the ability to pop in and out of the playground with the kids. Although the café is right next to the playground it has its own sense of peace and quiet and could be a million miles away allowing you to enjoy a coffee in peace. Kids will love the fact that they don't need to venture far from the fabulous playground to refuel!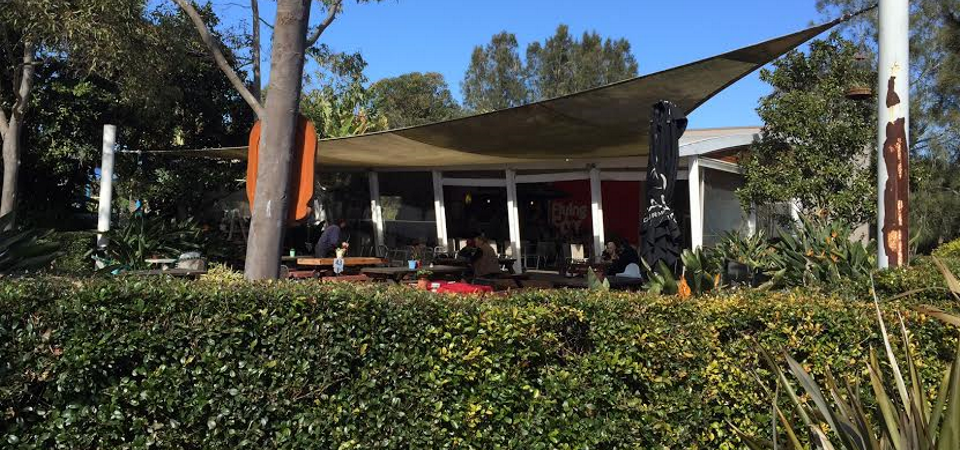 Breakfast, Brunch and Lunch
The café is open for breakfast through to lunch with menu options that also work for a morning brunch or an afternoon tea. The breakfast selection has all the favourites featured and lunch has salads, sandwiches, burgers, bigger mains and a selection of sides are on offer.
There is a daily choice of baguettes and wraps to select from along with the regular menu. Lighter options include cakes, pastries and muffins to accompany a range of milkshakes and smoothies.
The cafe offers the option to eat in or take away across their wide range of café favourites. Grabbing your meal as take away is a great idea if you think your little ones might not sit still long enough to get through their whole meal.
On our visit the adults opted for the daily wrap and our girls went with the kids fish and chips and kids burger which were both very generous and greatly enjoyed by our girls who devoured their lunch along with some much loved milkshakes!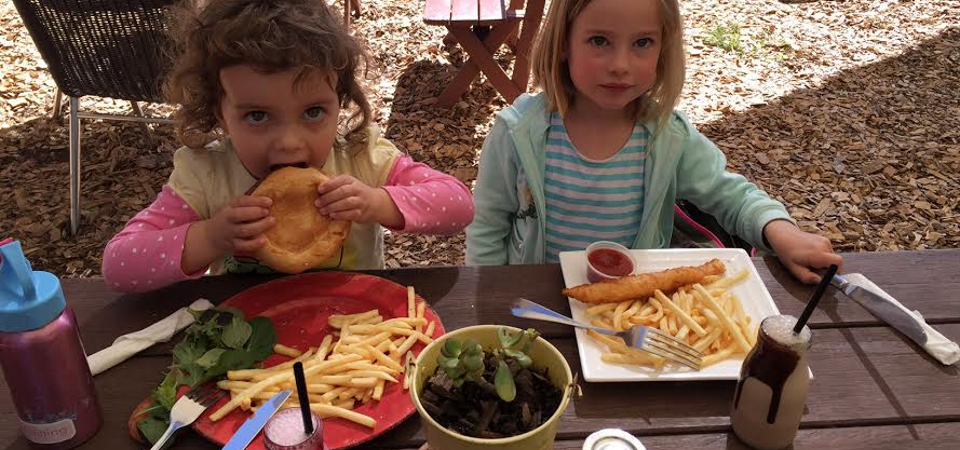 Catering for Kids
A dedicated kids' menu and kid size drink options add to the café's appeal for families. The alfresco area is relaxed and casual so the kids can eat, play and generally be kids without parents having to worry that they might be disturbing others.
Our girls love having a quick bite and break between adventures in the playground. Knowing they can go back to play means we were able to encourage them to have something to eat when they might otherwise refuse if they didn't want to stop playing.
Verdict – Winnererremy Winner!
The lovely outdoor setting and understanding of exactly what kids like make Flying Fox Café a winner with everyone!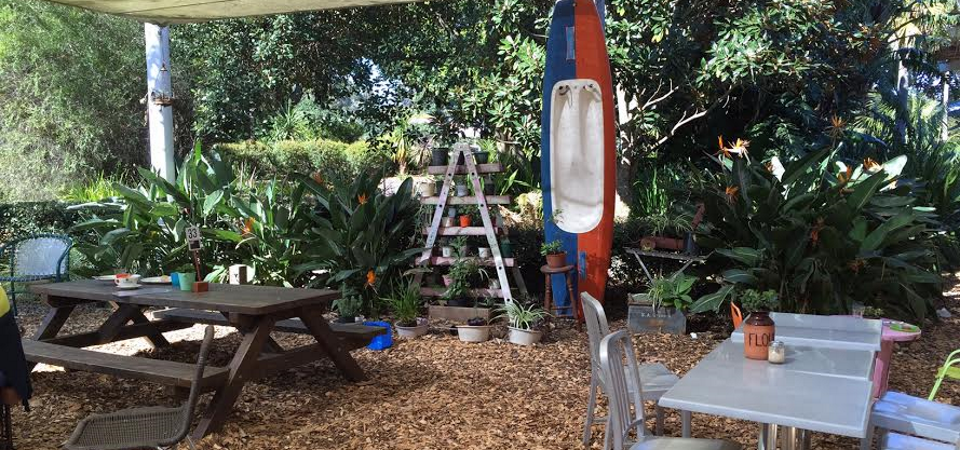 Top Tips


The nearby car park requires a Northern Beaches Council parking sticker or paid metered parking. There is also street parking just a short walk away.
The café caters for functions of all types from kids parties to more formal events. They're also a great location for special occasions like Mother's Day and Father's Day.
Dine in or take away and don't forget the range of ice creams and take away treats!
In A Nutshell
What makes the café kid friendly: it's located right beside the Flying Fox playground. The café also has a play area inside for younger ones with toys, books and puzzles.
Atmosphere: casual, alfresco.
The food: the menu features café classics with generous offerings that are always favourites. The kids menu (for those under 8 years) has huge serves for hungry little ones.
Value for money: good prices for the generous serving sizes.
Special features and fun bits: our girls loved the milk shakes in the cute glass bottles and dining with dogs within reach for a quick pat between bites.
Who is the café best suited for: families of all shapes and sizes with kids.
What we loved: proximity to the Flying Fox playground and picturesque Winnererremy Bay.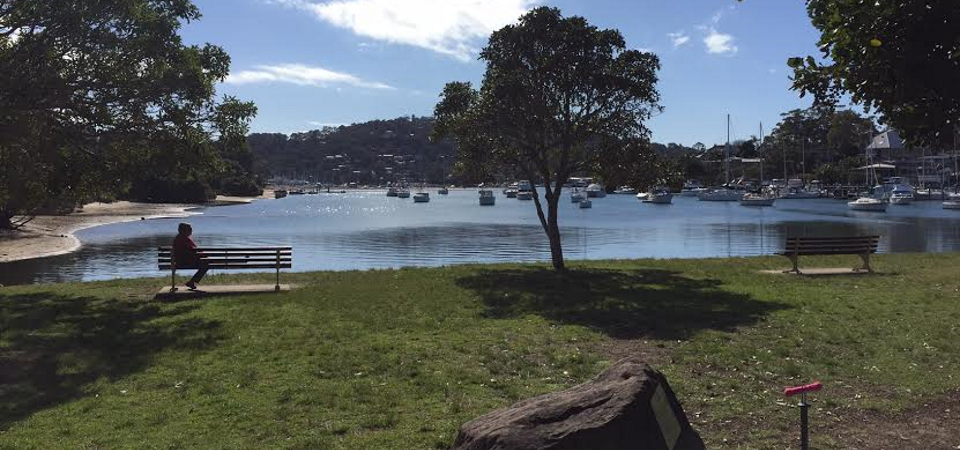 What You Need To Know

Opening times: 8am to 5.30pm, 7 days
Phone: 02 9986 0980
Address: Next door to the Flying Fox Playground/Winnererremy Bay Park, 2 Mona Street, Mona Vale NSW 2103
For more info visit their website.