ellaslist Reviews Chocolate Story Time At Great Ocean Road Chocolaterie
By: Lauren Hall, ellaslist
When this event popped up on my Facebook feed, I had zero hesitation in arranging a play date with a fellow chocaholic mom. Children entertained? Check. A gorgeous venue? Check. A café with the most amazing, tantalising, incredibly sweet and savoury treats? Check. A beautiful shop full of amazing chocolate? Check.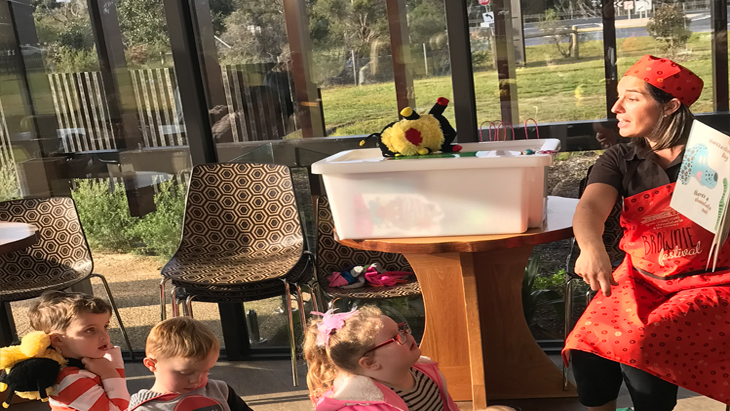 Sweet Story Time
Chocolate Story Time Wednesdays is pure heaven for parents and pre-schoolers alike. Running each Wednesday morning during school terms, the free sessions run from 9.45-10.30 and allow parents to enjoy an indulgent coffee – and in our case the Brownie Tasting Plate, hello Salted Caramel, Mint Choc and Raspberry White Choc Brownies – whilst the children are entertained with stories about chocolate, songs and games on the lawn, finished off with a chocolate hunt.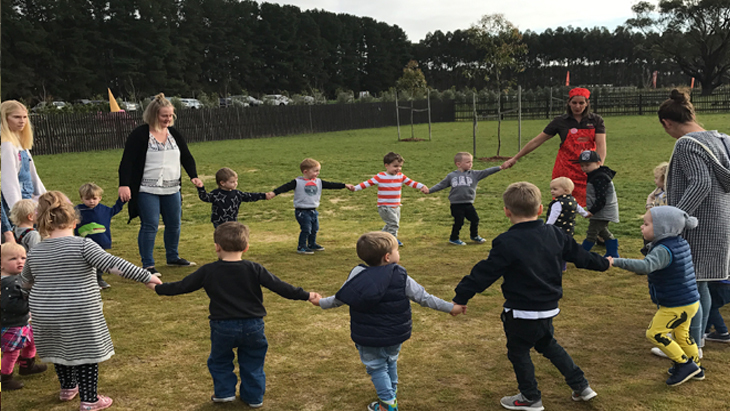 Run, play and explore
The Story Time sessions are best suited to children aged from about 2-5. In addition to Story Time, the outside space is ideal for children to run, play and explore. A great, shady sand pit with plenty of buckets and spades, balls, bats and bouncy toys are made available for kids to run off the sugar rush, all in a safe and enclosed area. In addition to the Chocolate Story Time, which only happens during school terms, the chocolaterie run many other experiences and activities.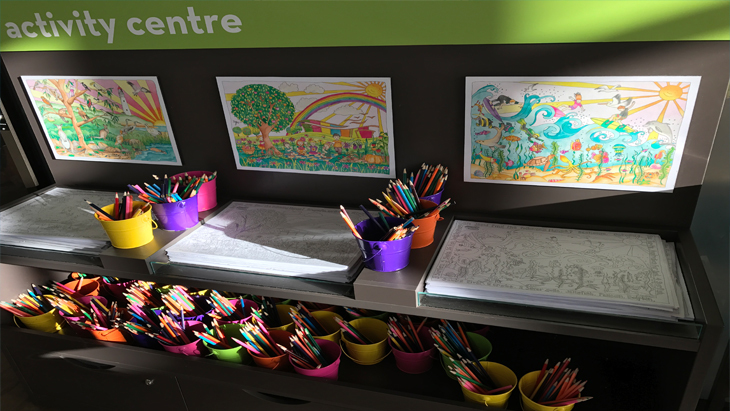 Junior Chocolatiers
During the July school holidays there are Junior Chocolatier Classes held in the 'parent free zone', for children aged 6 – 12 years. The sessions run for 45 minutes and children can learn from the chocolatiers how to make their very own chocolate creations. For $40, children receive a personalised badge, chef's hat and apron, graduation certificate plus take home three chocolate creations to enjoy. Classes available these School Holidays on Thursday 6th, Friday 7th, Thursday 13th & Friday 14th July.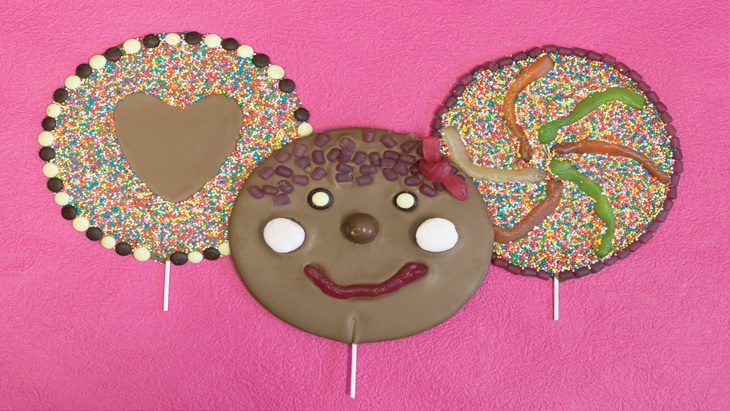 Oh Yum! Chocolate Heaven
The Great Ocean Road Chocolaterie and Ice Creamery is well worth a visit if you are in the Geelong or Surf Coast region. Situated about 10 minutes from Torquay, just off the Great Ocean Road, the chocolaterie is an experience for the senses – particularly the tastebuds! Opening in September 2016, the chocolaterie welcomes visitors to explore the art of chocolate making, taste test an incredible array of chocolate and ice creams and indulge in the amazing treats on offer in the show room. The outside space is excellent for children and families to explore and allow parents and carers to relax and enjoy the beautiful food on offer while the children are busy playing.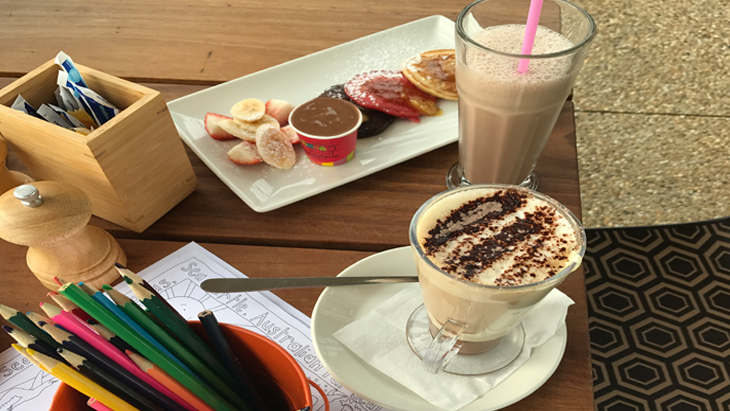 What you need to know
- Chocolate Story Time Wednesdays run each Wednesday of the Victorian school terms, 9.45- 10.30am. They are free!
- The Great Ocean Road Chocolaterie is a great, child-friendly venue with plenty of high chairs, space for prams, safe and secure outside play space and excellent baby change and toilet facilities.
- The Pod Café is exceptional – plenty of choices, not just sweet! – with a great children's menu. The breakfasts are excellent.
- The Great Ocean Road Chocolaterie is around 20 minutes from Geelong, about an 80-minute drive from Melbourne and situated in between Torquay and Anglesea on the Great Ocean Road. It is a perfect stop over if you're heading down the coast to Lorne, Apollo Bay or Warrnambool. There is plenty of parking and the facilities are excellent.
- The showroom has amazing and unique gifts and you will find it hard to leave empty handed!
For more information: see website