ellaslist Reviews: Centennial Park Bush School
ellaslist Reviews: Centennial Park Bush School
Toddlers
Preschoolers
Kids
Family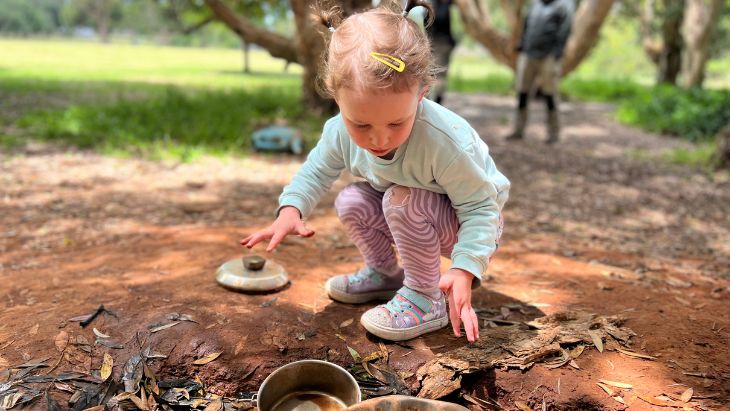 Having a 3.5-year-old and an almost 17-month-old, we spend a fair bit of time outside—at playgrounds and parks and beaches, and beyond. So when Centennial Park's Bush School made its way onto my radar, I felt pretty certain that it would suit my pretty adventurous, outdoor-loving Ms 3.5 down to the ground; anticipating that she would be ready and raring to get her hands (and feet, and clothes, and face…) well and truly dirty and that Mr 17 months would do what he does best; follow his sister around trying to immerse himself in whatever she's doing.
The classes are recommended for ages 2.5 - 5 years, but siblings are always welcome, so I wrangled the pair of them, packed a lunchbox of snacks (how all good adventures start), and off to Bush School, we went!
Settling In at Bush School
After signing up for a 5-class pass online, we navigated our way to the Bush School area at Centennial Park and were greeted by one of the Rangers, who introduced himself to us all and encouraged us all to take a look around. At the beginning of every Bush School session, there is half an hour of 'free play' while families arrive and settle in, and Ms 3.5 slowly but surely explored the area; balancing her way along tree trunks, playing on the see-saw and covering us all in soupy mud at the mud kitchen.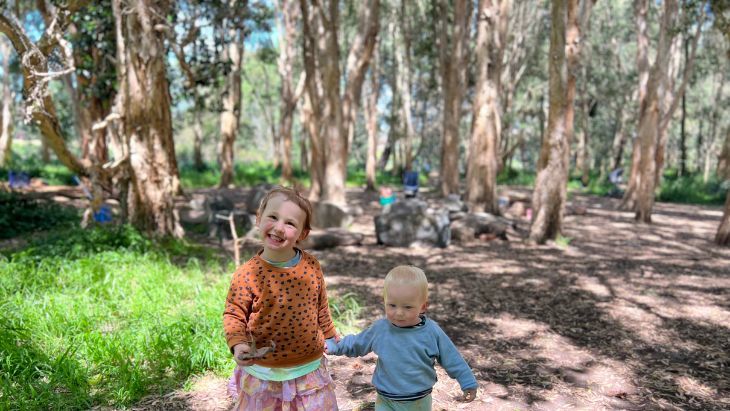 Each morning started this way and it was a wonderful way of easing the children into the environment and harnessing their natural curiosity to let them discover the area for themselves—something that Bush School really encourages.
Once the free play time is up, the sessions began with name introductions, acknowledgment of country, and a round of "hello's" to some of the MVPs of Bush School—trees, earth, plants, sun, and of course, the Rangers!
Bush School Activities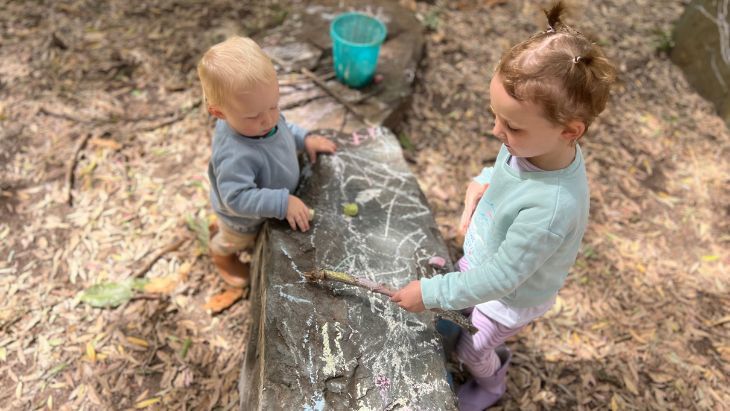 Bush School sessions last for around two hours, which is longer than your typical organised activity for children. This means there is plenty of time for both free play time as well as more structured activities—which encourages kids to explore and uncover things for themselves, under the gentle guidance of experienced Rangers.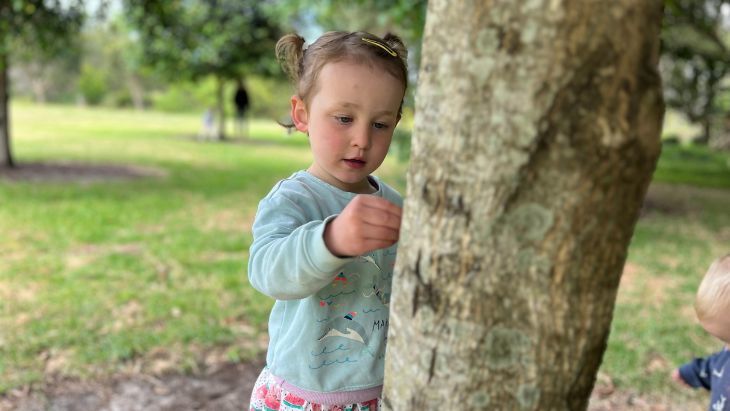 Activities for us included guided walks around the Bush School area and the pond, learning about the various plants, trees, and animals we encountered along the way.
We also used clay to make faces on trees, made feather bracelets, used colourful plants and things we collected on a nature walk to create colour on paper, made Christmas ornaments out of sticks and clay, and used chalk to decorate stick 'fairy wands'. Needless to say, Ms 3.5 had a blast—and we have a collection of Bush School 'treasures' to prove it.
Snacks and Stories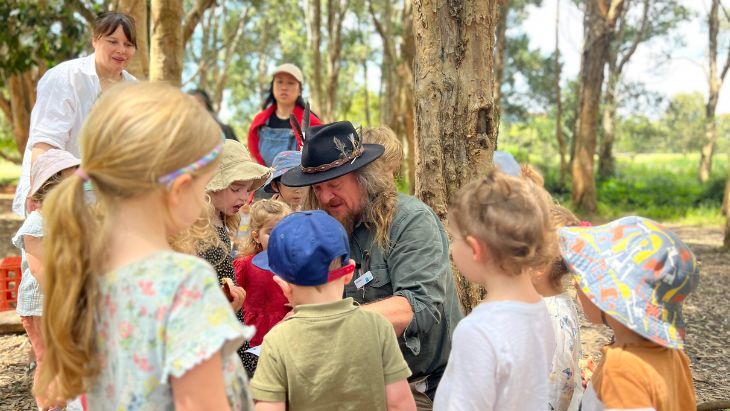 With a designated morning tea break, Bush School knows that the way to kids' hearts is through their snack boxes. And as well as all sitting down together in a circle to 'break bread' (or Tiny Teddies, as it were), the Rangers used the lull-in activity to tell stories from the bush and engage the children on various topics.
It proved to be a highlight of the week for Ms 3.5 each time, as she enjoyed listening to the stories while she raided her stash of snacks before moving on to a more creative part of the session.
An Outdoor Education
The Rangers have a really amazing way of imparting knowledge and teachings onto the children without the sessions feeling like a lesson. It really is the perfect outdoor education in my book—lots of hands-on activities, encouragement of children to engage in the elements of the class that they're most drawn to, and plenty of valuable lessons that are taught in fun, creative ways.
The Verdict
Bush School offers children the perfect opportunity to explore their local environment in a gently structured way—following their lead and leveraging their in-built curiosity, whilst also offering knowledge, patience, and a genuine love for the natural environment and passing that expertise onto future generations.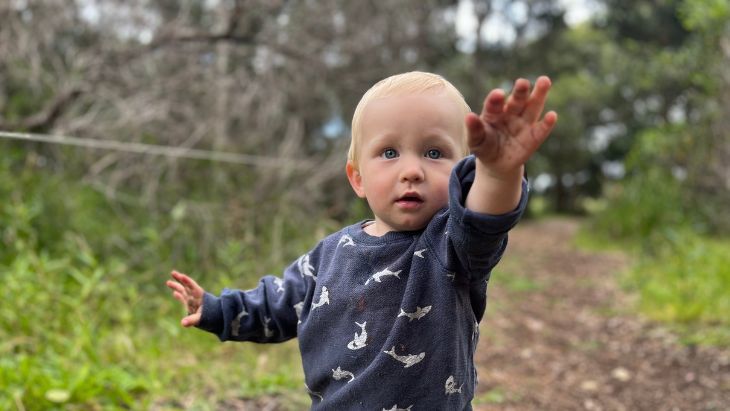 All up, the Bush School experience became a real high point of our week; bringing us closer to our natural environment with plenty of learning, exploring, and playing along the way. Find out more about joining in at Bush School and book your sessions on the Centennial Park Bush School website.
More Sydney Reviews
ellaslist Reviews: A Night Under the Stars at Centennial Park Camping
ellaslist Reviews: Swimply, The Airbnb Of Pools
ellaslist Reviews: The Flynn Family Experience at The Four Seasons Hotel Sydney
Have you signed up for our newsletter? Join ellaslist to get the best family and kid-friendly events, venues, classes and things to do NEAR YOU!