ellaslist Is Mesmerised By ID at the Sydney Festival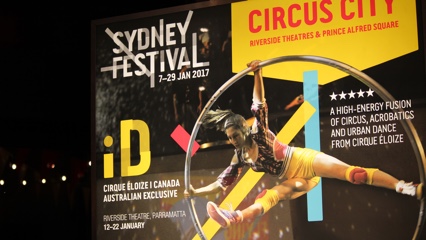 By: Vanessa Mah Chut, ellaslist explorer
Before heading off to the Riverside Theatre to see ID, part of this year's Sydney Festival, I had read that it was 'a high-energy blend of circus arts and urban dance'.
As soon as the curtains opened and I saw there was a large trampoline on the stage I had a feeling we were in for a unique show.

Mesmerising Stunts
Little did I know that I would be spellbound from start to finish, amazed by the balancing, somersaults, gymnastics and stunts, and in awe of the movements and feats of fifteen talented performers.
This Cirque Eloize production from Canada has a superb soundtrack and light projections which combine to set the scene of life in a city. This life is played out in a range of ways including juggling, roller-blading, trampolining, skipping and more.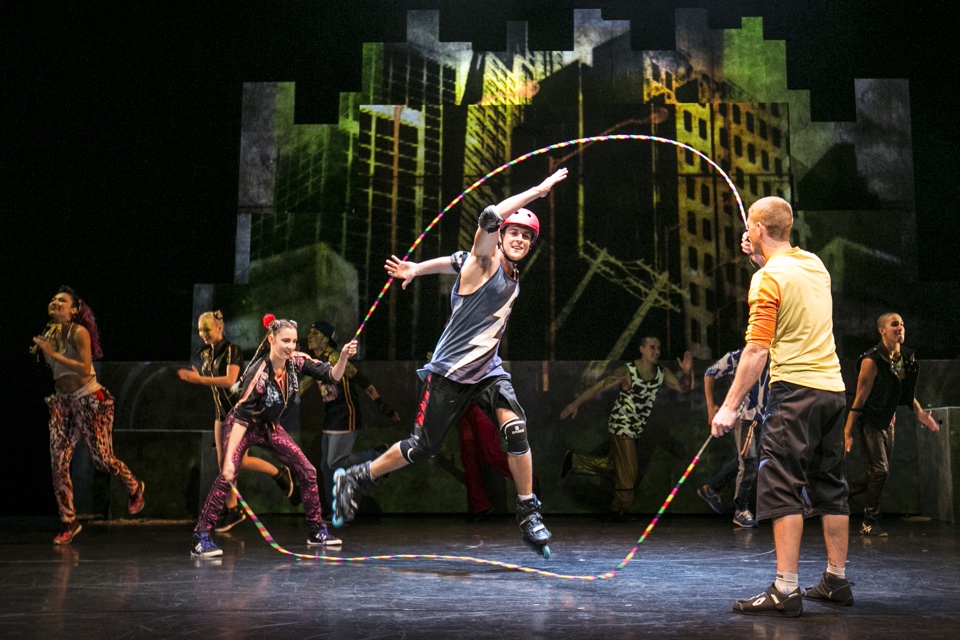 Suitable for Kids 5+
I went with a friend and two 6-year-old boys and our favourite parts were the bike-riding and balancing on a multitude of chairs. The production is advertised as suitable for children aged 5 and over. There are a few scenes that portray rival city gangs and these are the only parts that people may find unsuitable for young children.
My son and his friend were mesmerised by the circus arts and could connect with the show easily as they were doing activities that the kids do such as bike-riding, skipping and trampolining. But in super amazing ways!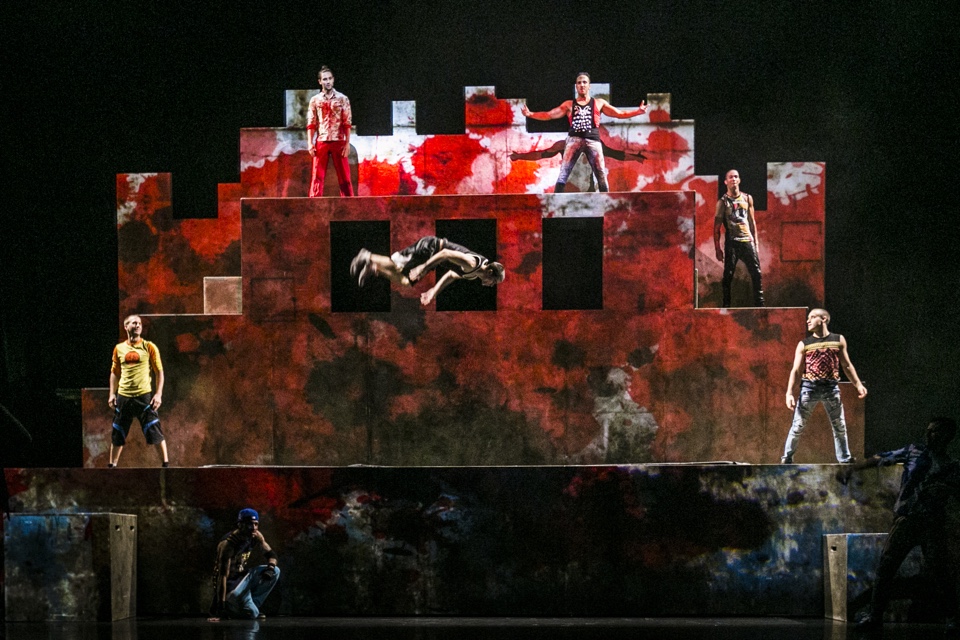 How Do They Do That?
My son made the comment that he wants to ride his bike like the performer in the show. If you get to the show you'll find out why I hope he never does.
My son was also worried about what would happen if something went wrong with one of the stunts and I assured him that these performers had practised a lot.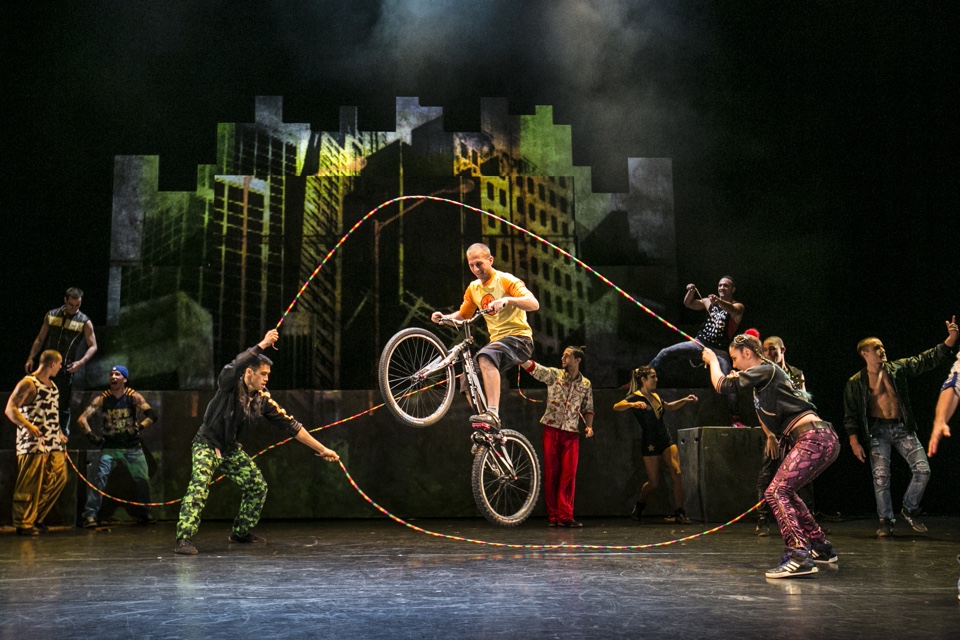 The performance is nearly two hours, but given that this includes an interval and the show is mesmerising, it is fine for children five and over. If you're taking young children you may like to attend one of the 2pm sessions or the 6:30pm session on 17 January.
This show will not be on the list of cheap things to do these holidays but the performance standard is incredibly high and worth the money if you're looking for something different and unique to do with the kids.
It is certainly a show that we won't forget in a hurry.

What You Need To Know
When:
13 – 22 January, 17 January at 6:30pm
14,18 & 21 January at 2pm & 7:30pm
13,19 & 20 January at 7:30pm
15 & 22 January at 2pm
Location:
Riverside Theatre Corner Church and Market Streets, Parramatta
Getting There:
The theatre is a short walk from Parramatta Station. If travelling by car you can park at the Eat Street Erby Place Car Park and request a discount voucher from the Riverside Theatres Box Office or the Riverside Bar prior to returning to your vehicle. This discount is only valid after 6pm on weekdays and all day weekends.
Prices:
There is an A Reserve Family Pass (2 adults & 2 children) for $50 per person. The cheapest way to attend is with a B Reserve Adult ticket for $40 and a Child (16 & under) ticket for $36.
Bookings:
More details about the show and BOOK YOUR TICKETS HERE