ellaslist goes Lakeside to Gembrook with Childhood Favourite Puffing Billy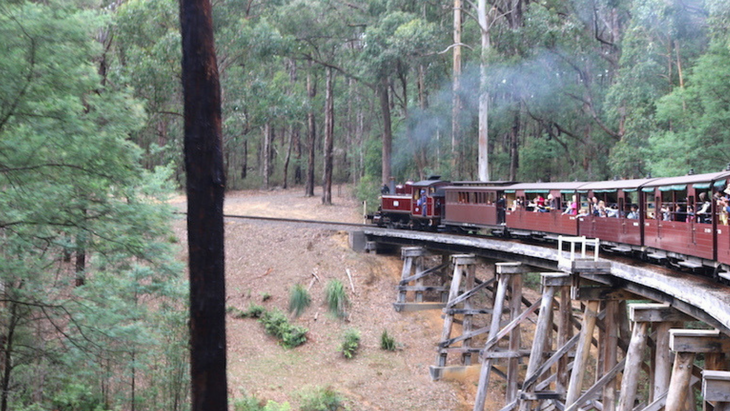 Just about every Melbournite has a memory of chugging along through the forest on Puffing BIlly, legs hanging over the side, marvelling at going over soaring wooden bridges and tootling past quaint cottages and through historic stations.
It's a rite of passage, and it absolutely has not lost its charm over the years. Boarding Puffing Billy at Lakeside Station as an adult with my own children, I felt just the same sense of wonder and excitement as I did as a kid.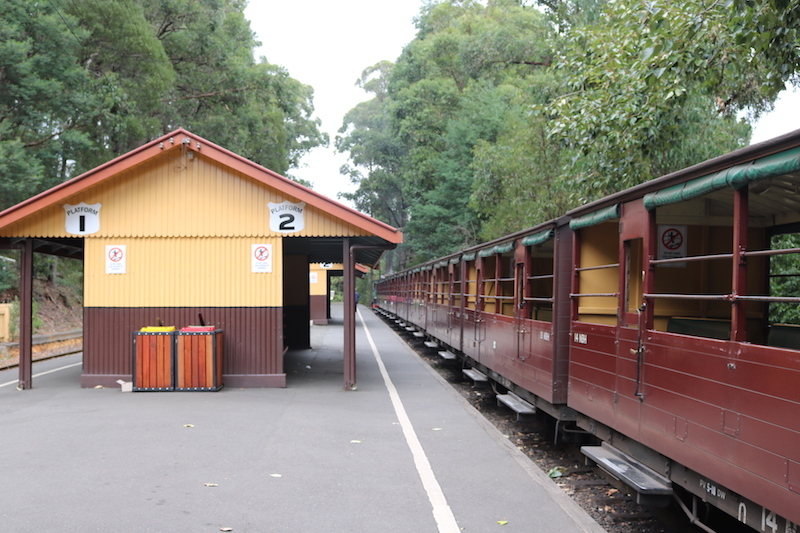 Fun in an Afternoon
The Lakeside to Gembrook trip we took begins at Lakeside Station, at the beautiful Emerald Lake Park. It's actually the halfway point on the longer journey from Belgrave to Gembrook, and is available as a destination from Belgrave, or our choice of Lakeside to Gembrook.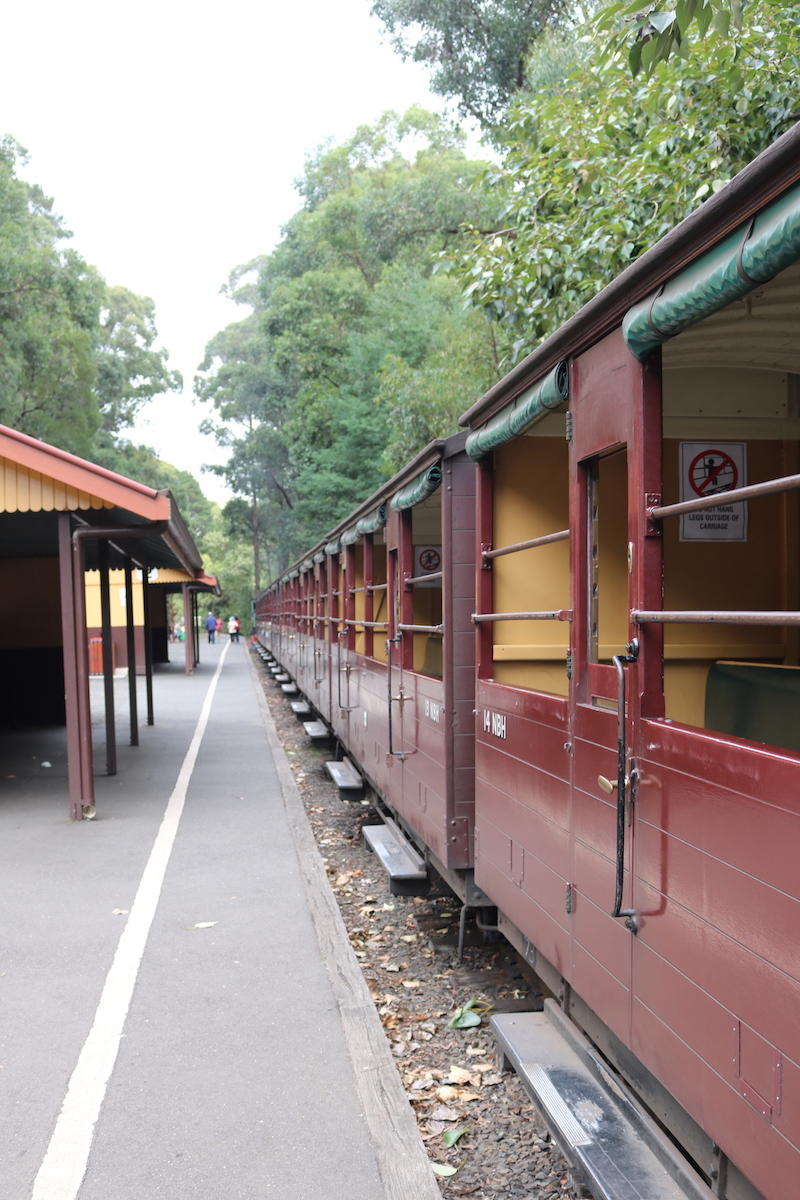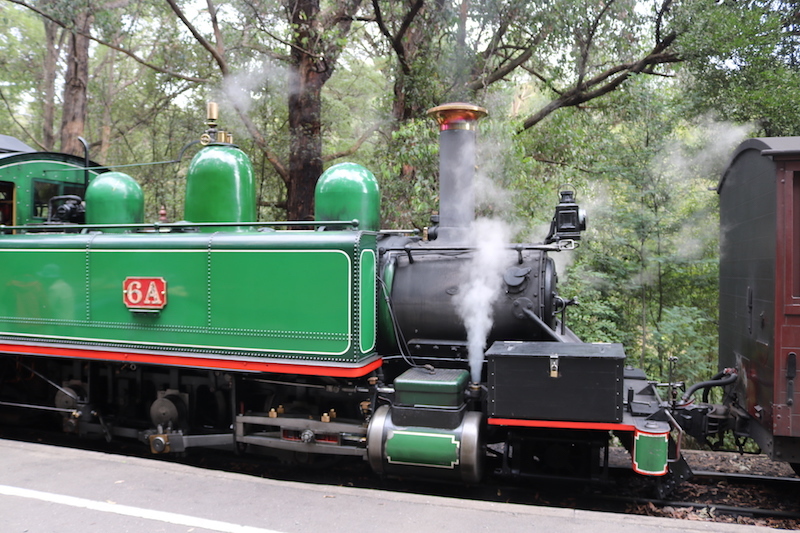 Lakeside Station has BBQ and picnic facilities, a cafe and a kiosk so is great for a lunch stop, a fun playground, a summer-only wading pool and year-round paddle boats for hire to really make a day of it. You can also hire the large picnic shelters for parties and get-togethers.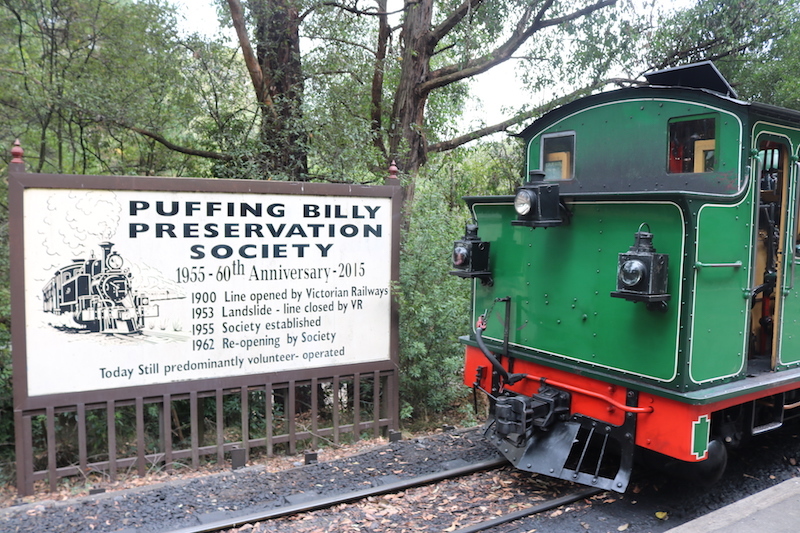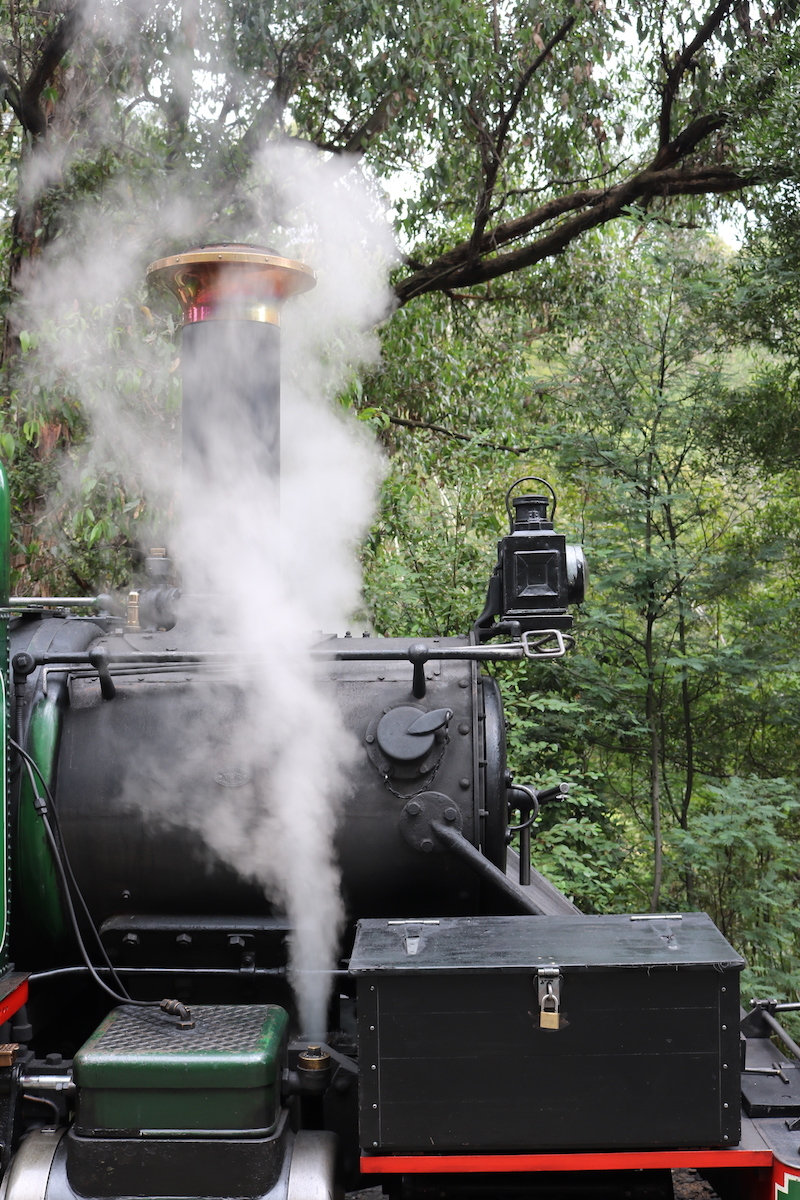 The steam plumes are a real sight and you can explore every inch of the train when it's at the station, which is fantastic for train buffs and curious kids. You don't see these kinds of mechanics on the modern Metro trains!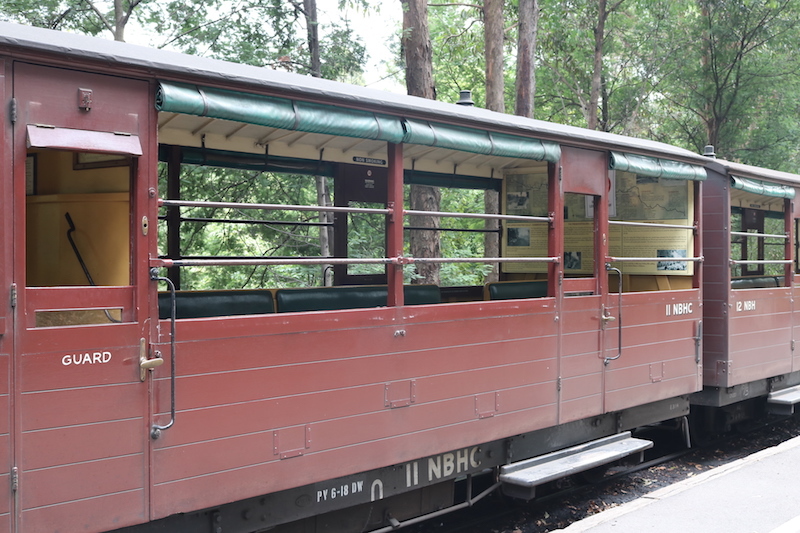 This railway was constructed in the early 1900s to haul both goods and passengers out on day trips to the area. It was a popular choice in those days for transport as it was seen as a fast (!) and comfortable way to travel.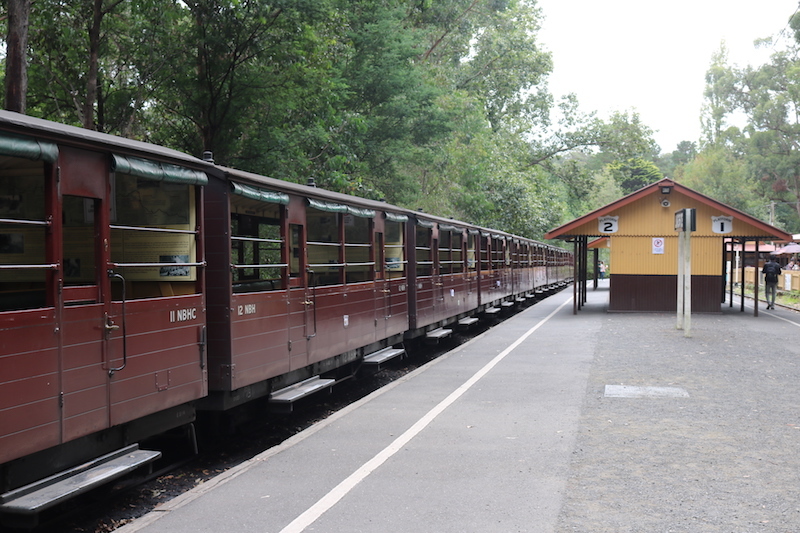 Over the years the popularity declined with the invention of the motor car, and the rising cost of hauling goods this way. Eventually the railway was closed down in the 1950s, and a final farewell was organised where the local children could all come and have one last ride before it shut down completely, which was a precursor to the child-centred trips it takes today.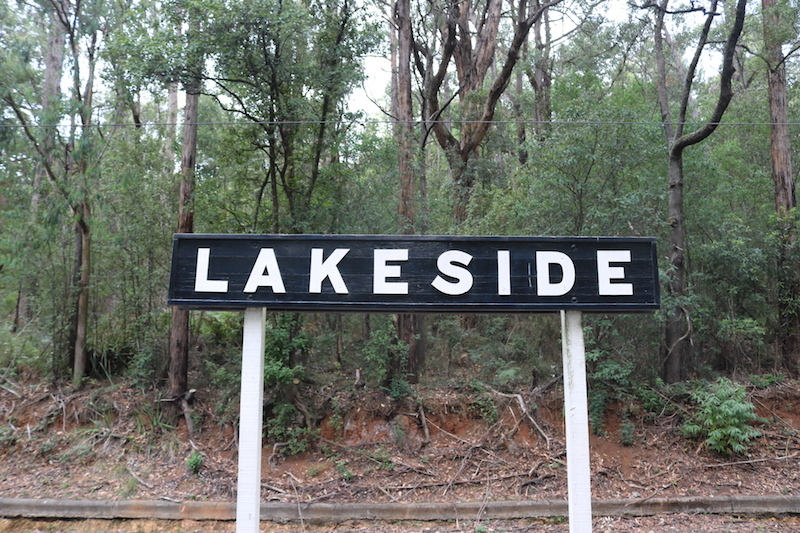 After much effort from volunteers and the Preservation Society working as train staff, coordinators and track workers, the line was once again opened and has become a truly treasured attraction of Melbourne families.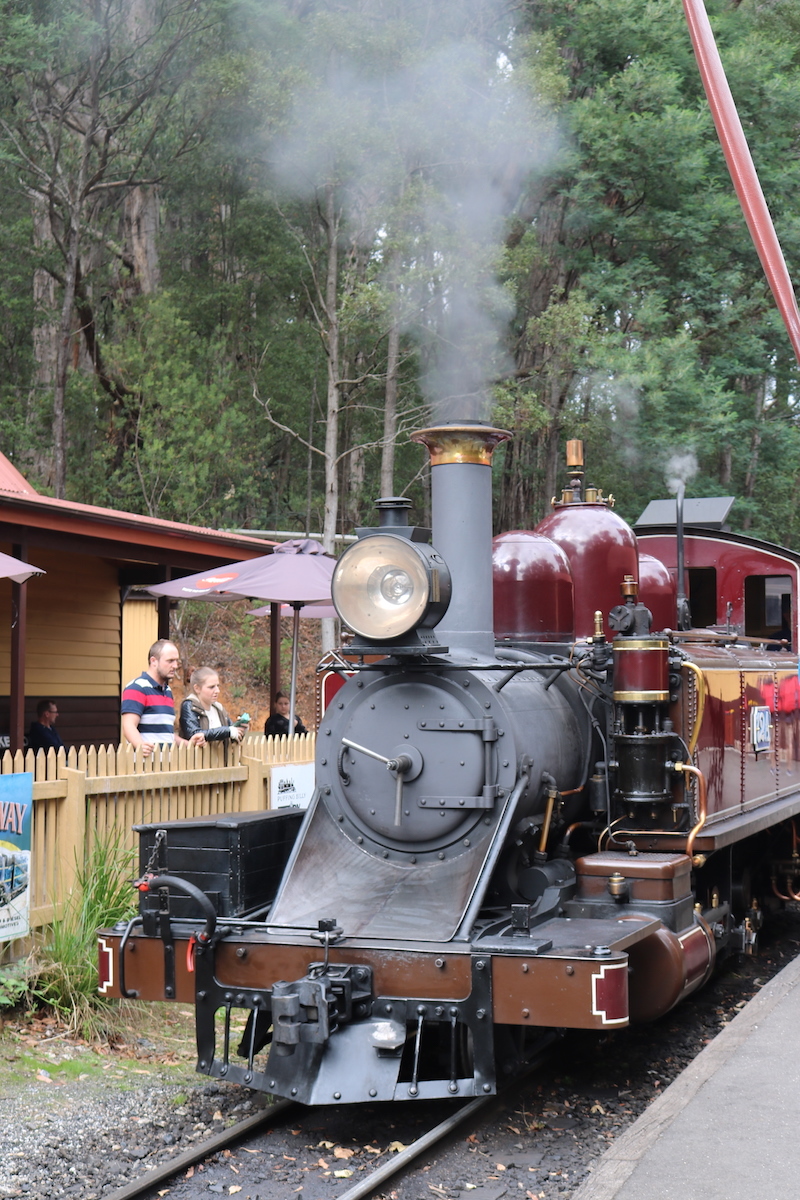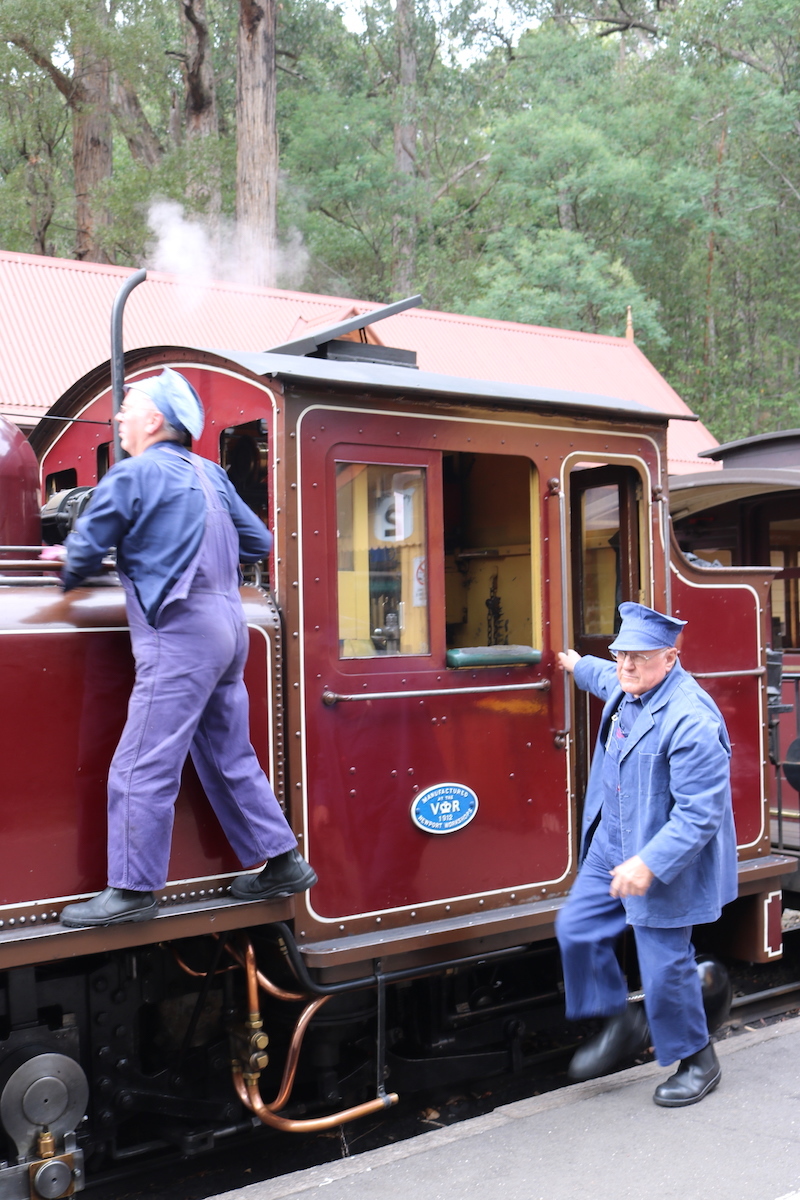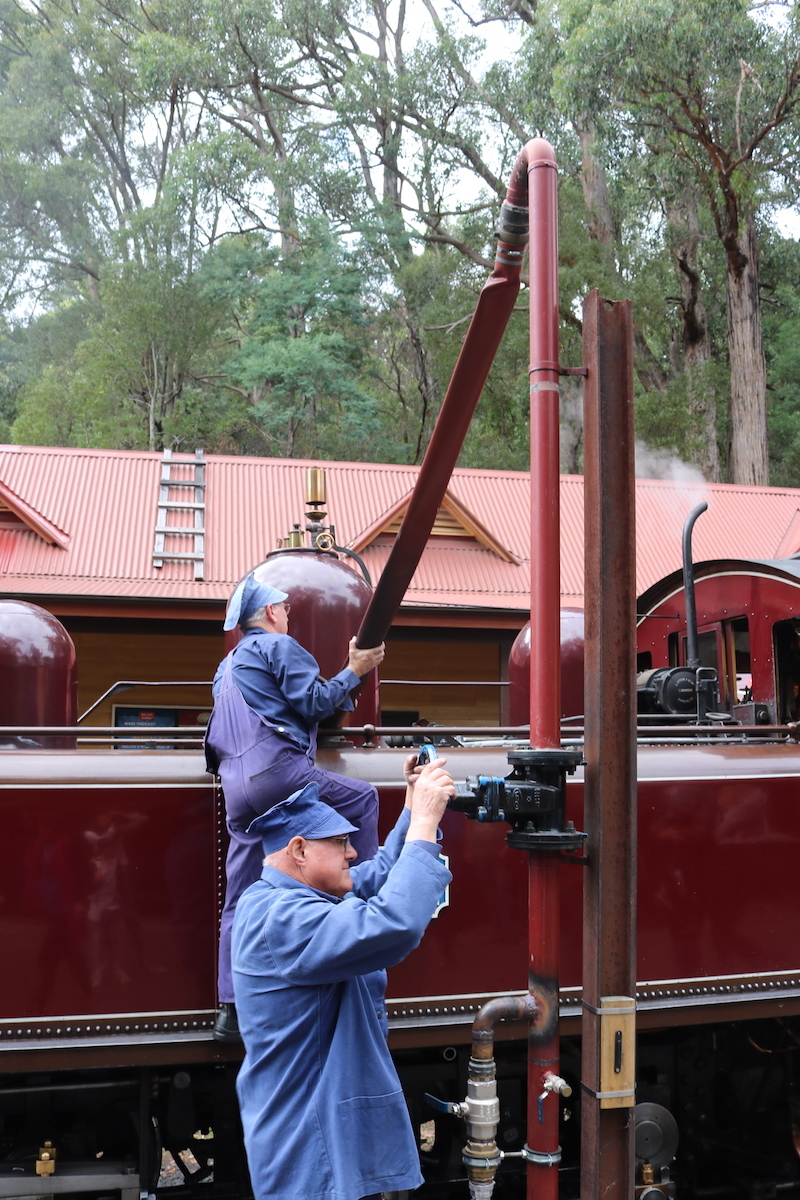 Originally the Lakeside station was the end of the line before the Gembrook track reopened in 1998, and all trains stop here for the crew to fill the water tanks, which is a great spectacle! A real throwback to the past.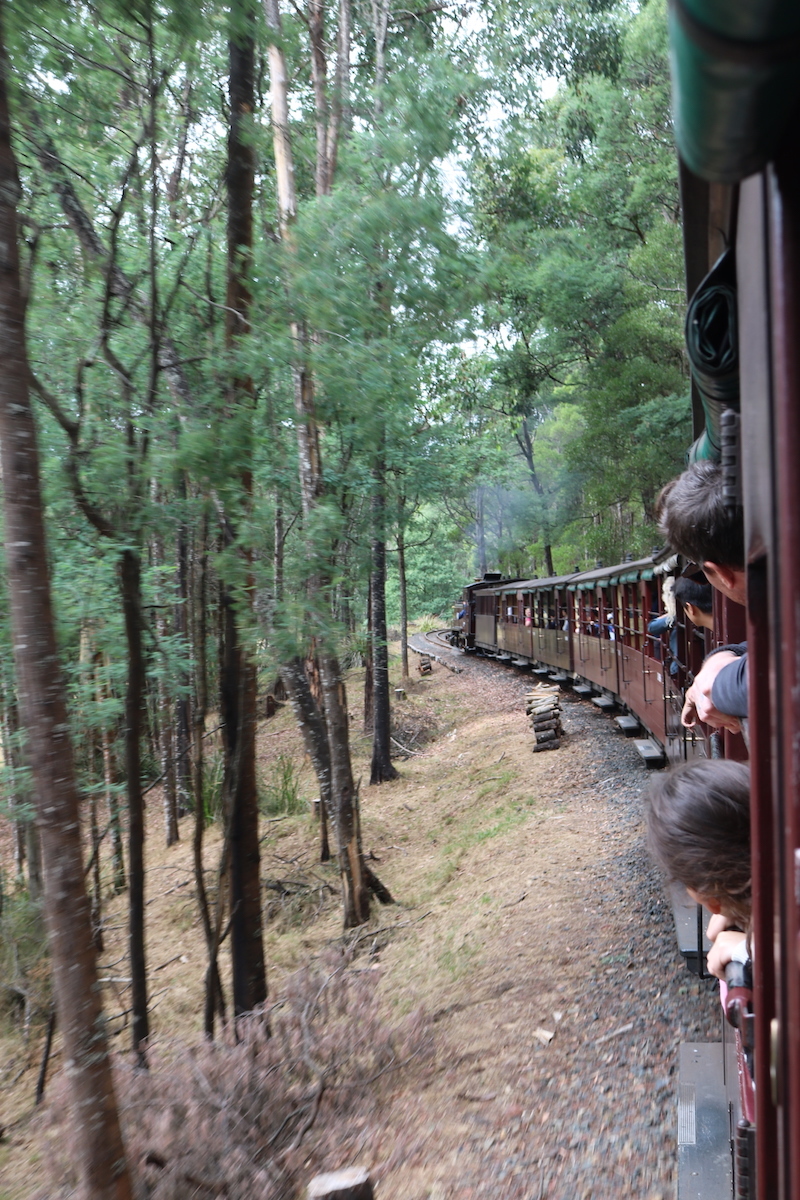 We allowed about 3 hours for our outing - a 40 minute train trip either way, and an hour or so to play and explore in Gembrook before heading back.
The scenery is incredible, the views out across hilly farms, through hidden glades, and across several bridges will make you want to get the camera out non-stop. The kids were so excited and often pointed out cool things to see, and wanted to borrow the camera to take pictures themselves.
The wide open windows are perfect for sticking your head out to catch the breeze as it blows, but at the moment there has been a hold put on the practice of sitting on the ledge and dangling your feet over the sides. It is hoped that this will return in the near future.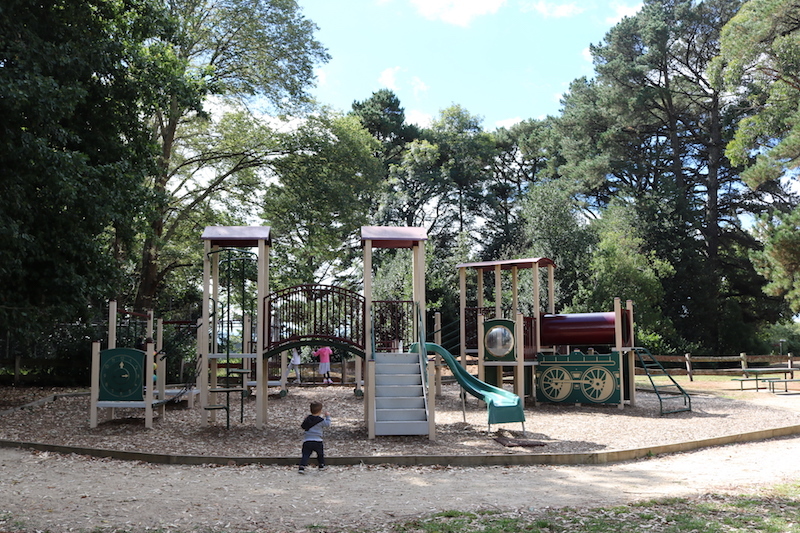 Gembrook Station
The current end of the Puffing Billy line, Gembrook is a picturesque historic town with a train-themed playground and shops and cafes to explore during your time there.
Stroll along one of the signposted walks, visit the Avenue of Honour that commemorates local soldiers' sacrifice during the Second World War, go op-shopping, browse the mini-museum full of Puffing Billy history, and pick up a couple of secondhand books at the station that are being sold for a dollar.
Once I had bought an entire backpack worth of books (no exaggeration!), we had a picnic in the sunny park while the kids explored the park and made friends on the playground.
We would have loved to be there to visit the Gembrook Market, which is held on the fourth Sunday of every month, so put that on our to-do list.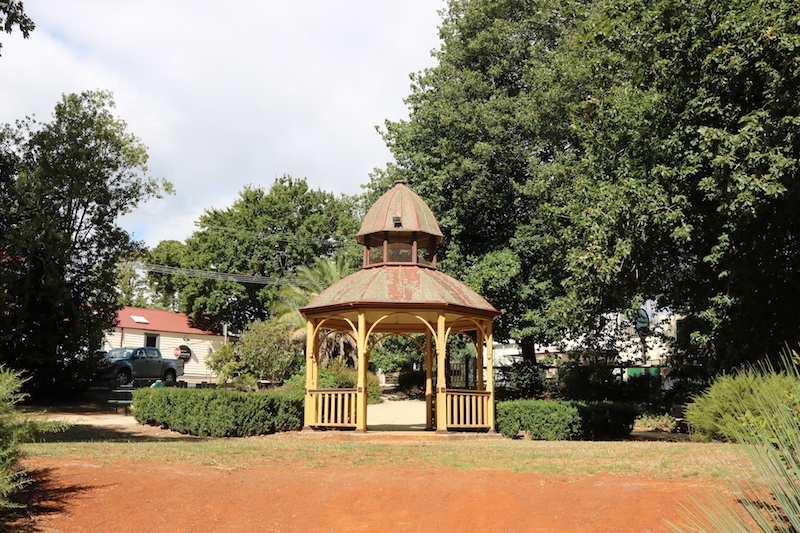 We had a really fantastic family outing with plenty of food and things to do, and memories to take home with us.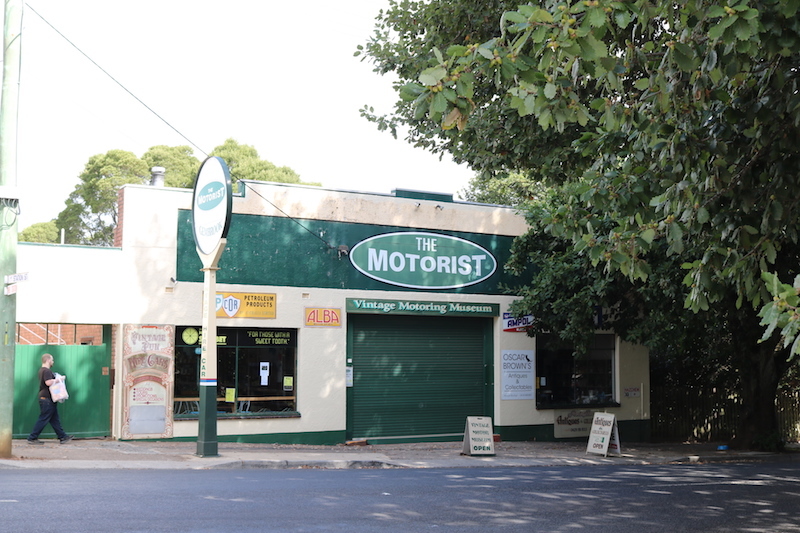 What you need to know:
Where: Start your Puffing Billy journey at Lakeside Station, Emerald Lake Road, Emerald Lake Park. (find directions to other stations for other journeys here).
When: Departs Lakeside 12.20pm, arrive Gembrook 1pm. Depart Gembrook 2.45pm, 3.20pm.
Journeys: Find other stations and journey combinations here.
Price: Adults Single: $35, Return: $57. Concession Single : $28, Return: $45. Child (Aged 4-16 yrs) Single: $18.00, Return: $29.50. Children under 4 are free.
It's recommended you pre-purchase tickets online to avoid missing out - you can purchase up until 8am on the day of travel. If the online tickets are sold out, there will still be tickets available at the station, on a first-come, first-served basis.
Find Puffing Billy online: Facebook: @PuffingBillyRailway, Instagram: @puffingbillyrailway, Twitter: @puffingbillyr
For more information: Head to the Puffing Billy website.