ellaslist Discovers A World Of Fun At Kidtopia Festival 2016 In Parramatta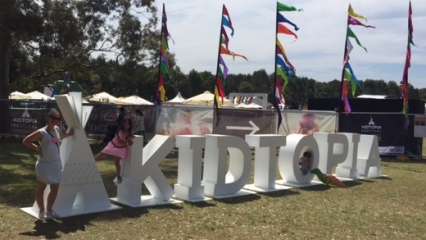 By: Tully Rosenberg, ellaslist explorer
Springtime in Sydney marks the start of our celebrated festival season, and it was a scorching October day that welcomed a newbie to the mix. Kidtopia is a 3-day festival set to see the school holidays off with a bang!
The inaugural festival has the heart of a country fair, aptly located at the sprawling Cattle Paddocks of Parramatta Park, a stone's throw from the Parramatta River, and with hay bails and bell tents scattered throughout, mixed with the vibe of a scaled-down Royal Easter Show, with all its fun fair favourite.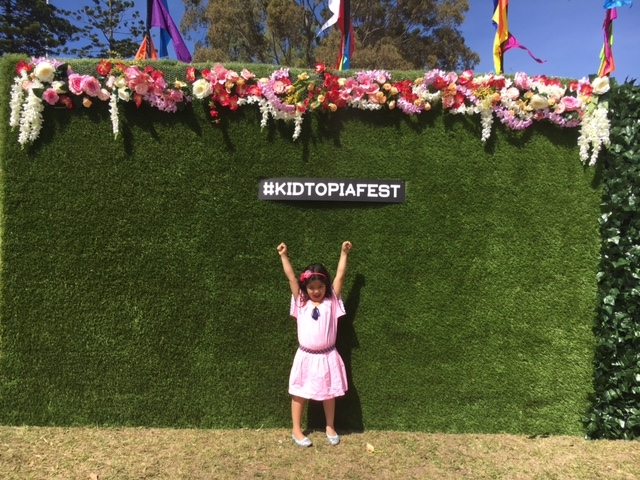 A Festival Especially For Kids
As the name suggests, Kidtopia is created especially for kids, delivering a festival experience to under-12s. It brings lots of variety into a large (but not massive) open area that is easy to explore with little ones. There are shaded areas to chill out in or break for lunch, lots of toilets and water supplies, and little freebies along the way that kids (and adults) love!
Toddler Paradise
For pre-school aged kids, Littletopia was indeed a toddler paradise. Free play areas with games and activities, a furry friend farm and face painting were all on offer. The Cbeebies area had colouring in and iPad stations, plus meet-and-greets with Duggee (from Hey Duggee) and Ubercorn (from Go Jetters). My 6-year-old daughter still finds these brushes with fame thrilling and loved her hugs and photo ops! The beautiful teepees with cushions and books were perfect for taking a breather.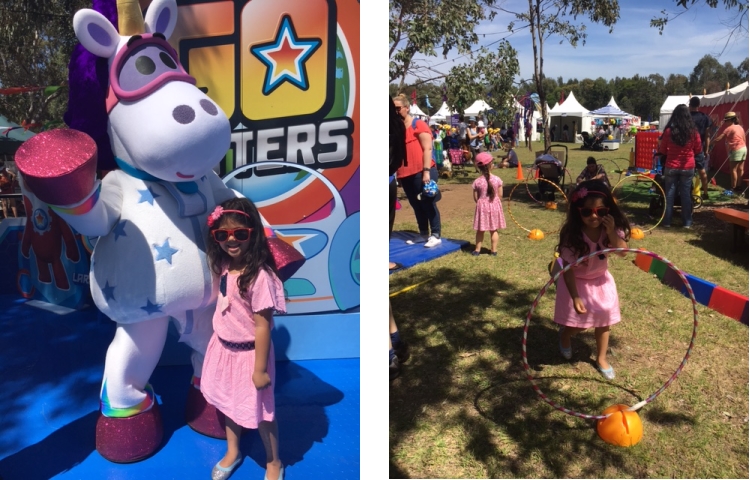 Live Entertainment
Older kids can get a taste of the big top at the Circus Playground tent, and the cool (and hilarious) Silent disco is a hit! The Cinema Stage had fun shows all day including Kids Yoga and Crocodile Encounters, and the Sound Stage brings the real festival vibe with a line-up of musical entertainment. There are also pre-booked workshops from Dreamcatcher Making to Hip Hop dance class, plus cooking lessons hosted by Mission Kids in the Kitchen.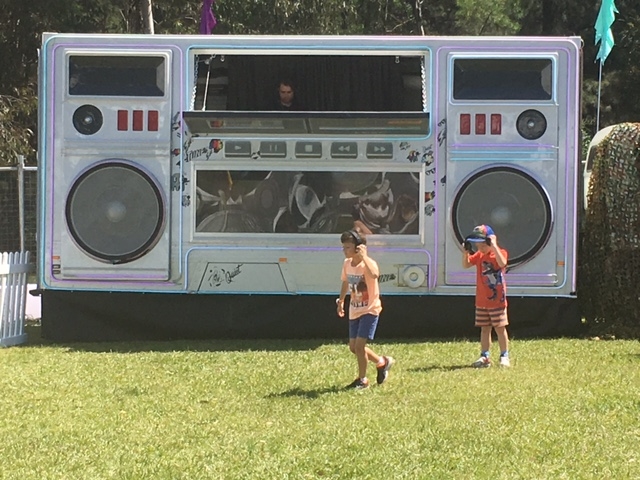 There is also roving entertainers, a marketplace and plenty of food stalls and trucks to keep the whole family going!
After hours of festival fun, here are my top take-aways from the first ever Kidtopia.
Kidtopia Top Tips
First stop: Head straight to the information desk to pick up a free wristband, to write your phone number on and attach to your offspring in case they get lost. Genius! Plus, you can apply sunscreen there too.
Get your freebies: Qantas Assure is the primary sponsor and hosts the Kidtopia Sports Arena. The kids can play around of mini golf while you collect a nifty new water bottle and some nice red sunnies for free!
Bring cash: Though it is primarily a cashless event, games ($5 each) and some food vendors will not take card. Save yourself the walk back to the entry point and an annoying $3 ATM fee and get cashed up before you go.
Be sun safe: Though there are plenty of shaded areas and sunscreen on tap, when you're exploring the festival there is little respite from the sun. On a scorcher like today it pays to be prepared. Bring hats, sunnies, water, the lot!
Know where you're going: I tend to wing it and rely on my GPS to find my way around – admittedly not the best MO. If you're not familiar with the area do a little pre-planning. Roads into the park were blocked, parking was tricky and navigation is not my strong point. I ended up at the Pirtek Stadium, which was $11.50 all day flat rate and a 10-minute walk from the venue. If there was a better option, I know not what it was, but you might!
The pitfall: The Fun Fair games are $5 a pop and lure optimistic ankle-biters with their huge plush toys and savvy sales pitch. My daughter loves these games, and after multiple attempts at the laughing clowns, go fish, balloon busting and knocking down cans, we'd inevitably spent a small fortune on a collection of artifacts she could 'choose from the bottom shelf'. Beware!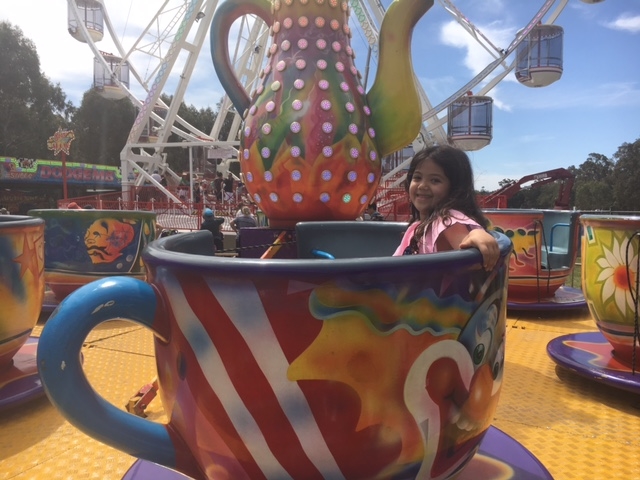 Time it right: Though I was tempted to time our visit for the 3pm Taylor Swift and Katy Perry Tribute Show, I opted for an early arrival to beat the heat and the crowds. Retrospectively, I think an evening adventure could be the best bet! If you are not tied to workshop or performance times, consider a late visit to catch the spectacle of amusements rides lit up at night, take advantage of the open air cinema and, literally, keep your cool.
My favorite part: Being an Etsy wannabee, my top spot was the Craftworks craft tent that had four hands-on stations each practicing handiwork from different parts of the world. We went Japanese and made divine origami heart necklaces. We learned a new skill and scored some bling. Kawaii!
The real verdict: When I asked my daughter what her favourite part of the festival was, she said: "Well, actually, everything".
There you have it!
Kidtopia The Essentials
When: Friday 6 – Sunday 8, October 2017
Where: Parramatta Park, Parramatta
Tickets: Adults $30, Child $20 (5-17yrs) and under 5s FREE.
For more information and to BOOK TICKETS, visit the website.