Don❜t Miss: The Babysitter (Season 1) It❜s Cattier Than The Bachelor!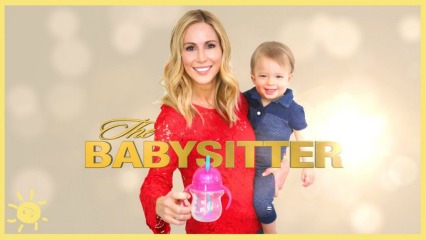 By: Phoebe Ackland, ellaslist
You will just crack up to this one. Check out the mock season trailer for "The Babysitter", a show that sends a group of hopeful babysitters-to-be on a dramatic and emotional rollercoaster journey to fight for the love of one mum who is in desperate need of a babysitter. We kind of wish it were real…
[fbvideo link="https://www.facebook.com/WhatsUpMoms/videos/793548687475507/" width="500" height="400" onlyvideo="1"]

Source: "https://www.facebook.com/WhatsUpMoms/videos/793548687475507/" target="_blank">What's Up Moms?

It's Set To Be A Nail-Biter
Brooke, from
What's Up Moms
is a Los Angles mum of two and a vlogger who came up with this hilarious concept, which parodies the US-originating hit drama series
The Bachelor,
where a bevvy of beauties vie for the love and affection of one handsome man. But unlike The Bachelor's lavish weekends away with the ladies, this group of hopeful nannies get trips…to the local playground. This concept takes the
stress and intensity of finding the perfectly suitable babysitter
to a whole new level…and the claws are set to come out. As Leslie puts it, "I'm not here to make friends. I'm here to make 15 dollars an hour."
Who will get the final sippy-cup, the keys to Brooke's mini van and the title of "The Babysitter"? Stay tuned.