Does This Song Put Your Kids To Sleep?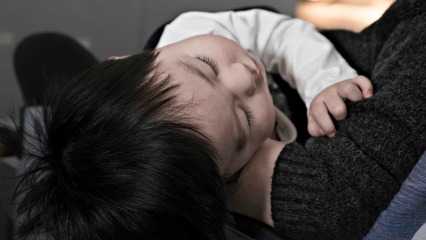 By: Phoebe Ackland, ellaslist
If you've ever tried meditation music, we think we have a better track for you. Stressed? Anxious? Want your kids to fall asleep? According to neuroscientists, the best advice would be to listen to this song:
Source: SafeAndTheGang Youtube

Nothing To Lose!
According to neuroscientists from
Mindlab International
,
'Weightless'
created in 2011 is said to reduce stress levels by around 65%, more than any other song tested in history! It was created specifically for this purpose by Marconi Union and the British Academy of Sound Therapy, and is said to make the listener so drowsy, it shouldn't be played whilst driving. As well as a reduction of a person's resting heart rate by 35%, it wouldn't be a bad lullaby to encourage little lids to feel heavy. The song is a tranquil mix of instrumental music and nature sounds- apparently a perfect combination for producing a meditative and calmer state.
Adele Isn't A Bad Choice Either
Dr. David Lewis-Hodgson from Mindlab made a public playlist of the 10 most relaxing tracks, so we recommend putting these on loop in the nurseries of troubled sleepers! We bet number 8 surprises you.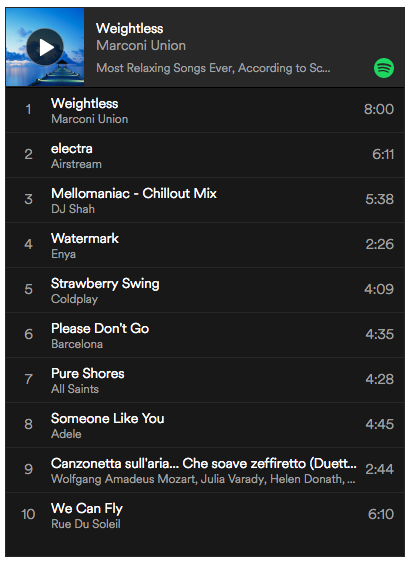 More Stuff For Mums On ellaslist