Dads Who Play Barbie: The New Campaign We Can❜t Get Enough Of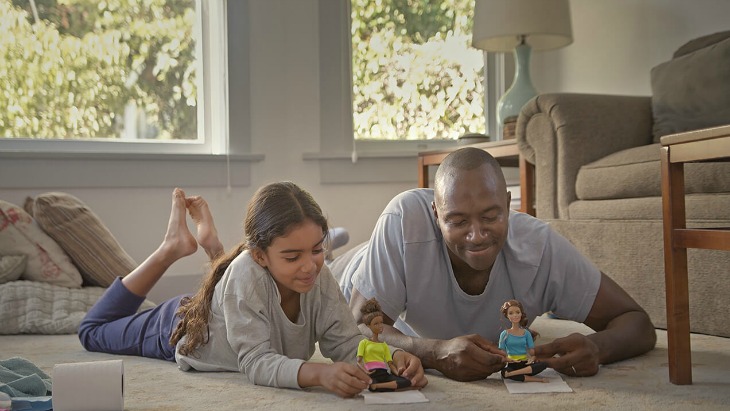 By: Phoebe Ackland, ellaslist
Barbie has a new ad campaign, and this time it's not about Barbie's cool new career, hairstyle or special accessory...it's all about daddies! Check out the 'Dad's Who Play Barbie' campaign, whose super sweet videos are sweeping social media, TV and billboards around the world.
Check out four real dads playing Barbies with their daughters, proving that not only do real men wear pink, but they play with dolls too:
Source: Barbie Youtube
Go On Then, Be A Man!
The slogan for this cool new campaign is "Time spent in her imaginary world is an investment in her real world." It seems that the only thing that can tear a man away from the Sunday afternoon footy is his little girl..."I would do anything, anything to make her happy," says one real-dad in the video. And that includes, apparently, a game of Barbies. Whether it's doctor Barbie, teacher Barbie, or palaeontologist Barbie, dads seem to fit seamlessly into their little girls' imaginative world that's full of much more than hair and outfit changes.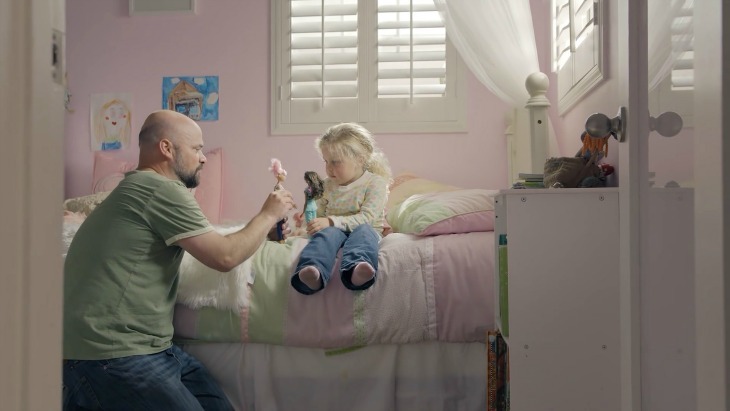 Daddy-Daughter Time Has Far-Reaching Benefits
In a press release, Mattel (the manufacturer behind Barbie) said that the campaign was founded on research by Dr. Linda Nielsen from Wake Forest University that suggested that dad's involvement in his daughter's play-world will contribute in the long-term to her "social, intellectual and emotional development in real life." Decades of research indicated that "loving, communicative and supportive" father-daughter relationships fostered self-confidence and self-esteem in females as they grow up.
Lisa McKnight, Senior Vice President and General Manager of Barbie said: "Over the past year, Barbie has enabled girls to imagine themselves in aspirational roles that range from the fantastical to feminist, from princess to palaeontologist. Spotlighting father-daughter relationships through playing with Barbie continues to articulate the importance of imagination and creativity on a girl's journey to self-discovery." This campaign follows on from the successful "Imagine the Possibilities" ad, which showed how Barbies can be a tool to teach young children that they can be whatever they want to be when they grow up.
Is your hubby a dad-who-plays-Barbies? We want to know! Comment on Facebook.