Create Lifelong Family Memories At The 2019 Color Run Love Tour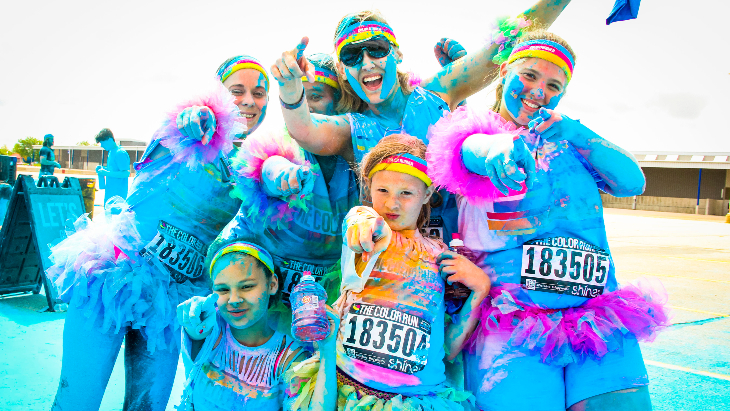 You've seen the colourful posts all over social media; you've heard all the exhilarating stories of running wild and free with abandonment, and now it's your family's turn to throw caution and colour to the wind in the name of a fantastic cause!
Love Is In The Air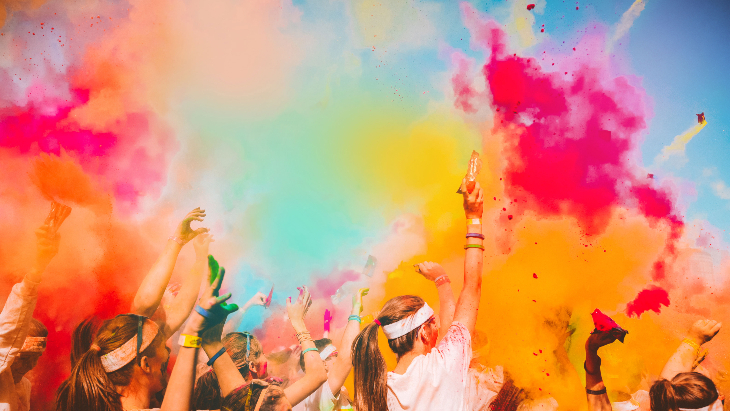 The Color Run Love Tour, aka the 'Happiest 5K on the Planet™', is kicking off its 2019 circuit on the Gold Coast in August before making its way to Sydney and Melbourne in November. The theme of love will be ringing out at Sydney Olympic Park and Flemington Racecourse in Melbourne where participants of all ages and abilities are invited to run, walk, dance, floss and jiggle through a pigmented wonderland to shine a light on the amazing work of the Starlight Children's Foundation. If you've taken part in one of the most colourful events in the world before, you'll know that the Color Run is a family event and aims to encourage and inspire happiness, healthiness and individuality in a fun, friendly running (or strolling/skipping/dancing) environment.
What's In Store For The 2019 Color Run?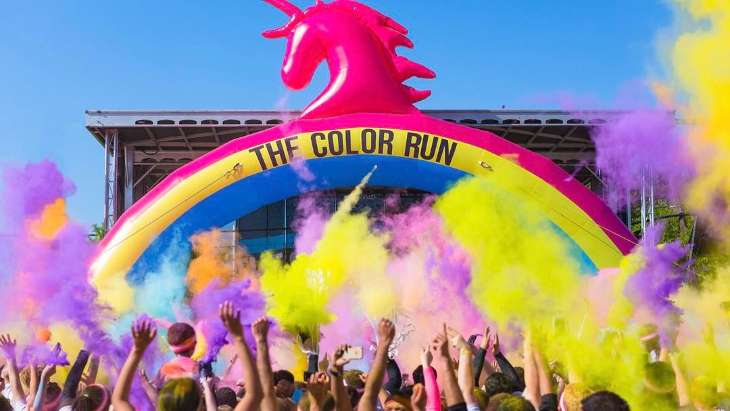 Get the whole family ready to enter a whimsical world where colour reigns supreme; where you can dance with wild abandon through psychedelic foam and enchanting bubbles, where rainbow skies last well into the night, and where free slurpees flow like a river. Once you've crossed the finish line coated in colours and good vibes, you'll receive a limited edition unicorn medal, a tie-dye buff, love t-shirt and commemorative stick-on tattoos. Make sure you save some of your energy for the Color Run Finish Festival where DJ Tally and MC Simon will keep the good times and fresh vibes flowing with disco beats, free slurpees, giant swings, ball pits, and a commemorative Union Pay Photography Zone.
Tips On Completing The Color Run With Kids
If you've completed previous Color Runs solo, or as a couple, the thought of bringing the kids along might be daunting, but it shouldn't be. The Color Run is the perfect day out for the whole family and is particularly impressionable on young minds as one of the core themes of this event is to dream big.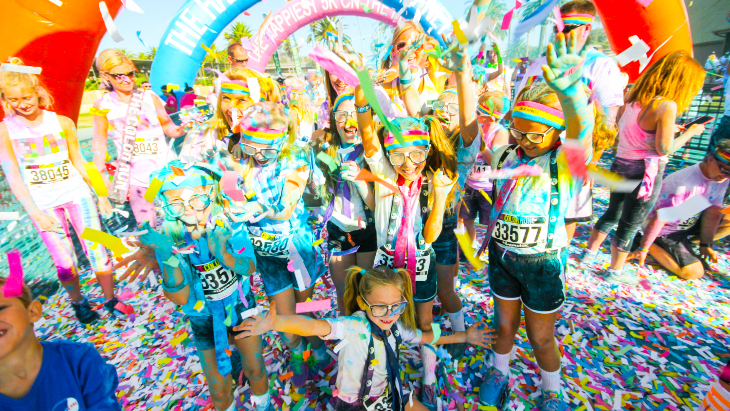 Here are a few tips to make this year's Color Run a family success:
Wear white clothes to make sure the colours really pop on you!
This is a messy event! There will be coloured powder coming at you from all directions so make sure you wear old clothes or clothes you're happy not to wear again.
Pack some wet wipes just in case some powder gets in your eyes, though the Color Run volunteers are always courteous with their throws around kids and will always aim from the shoulders down.
If you're bringing kids who are under 5, just remember how tiring 5K can be for little bodies. Prams are always encouraged or a baby hiking carrier.
Pack a towel to sit on in the car/bus/train on the way home, so you don't colour the seat. Or bring a complete change of clothes.
Pack your own snacks.
Bring plenty of water.
Don't forget the sunscreen.
And lastly, don't forget your camera!
To find out more and to book your spot, visit their website.