Coles New "Little Shop" Collectable Campaign: Cute or Crass?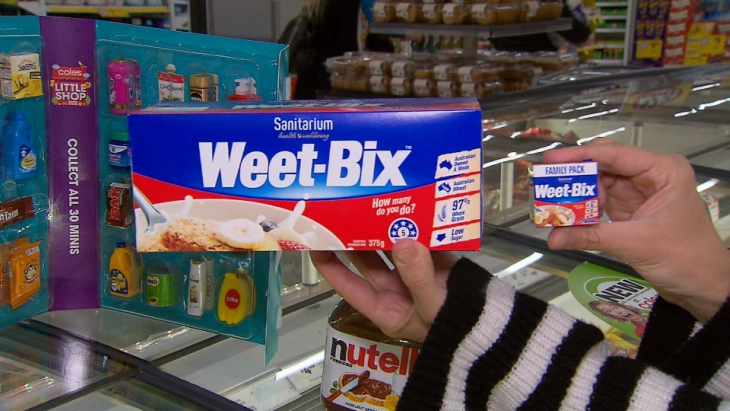 If your kids were swept up into Woolworths' Marvel Hero Super disc craze, you might want to brace yourself for the latest gimmick by Coles to get your kids into the supermarket, hooked on collectable junk.
From July 18, shoppers can collect one of 30 unique items in the "Little Shop" collectable campaign for every $30 they spend. We're talking pocket-sized Vegemite jars, Nutella jars, packets of Tim Tams, Colgate toothpaste tubes and boxes of Lipton tea bags. They can all be placed in a miniature shop front that can be played with or admired like a cabinet collection of expensive porcelain dolls at Nan's house.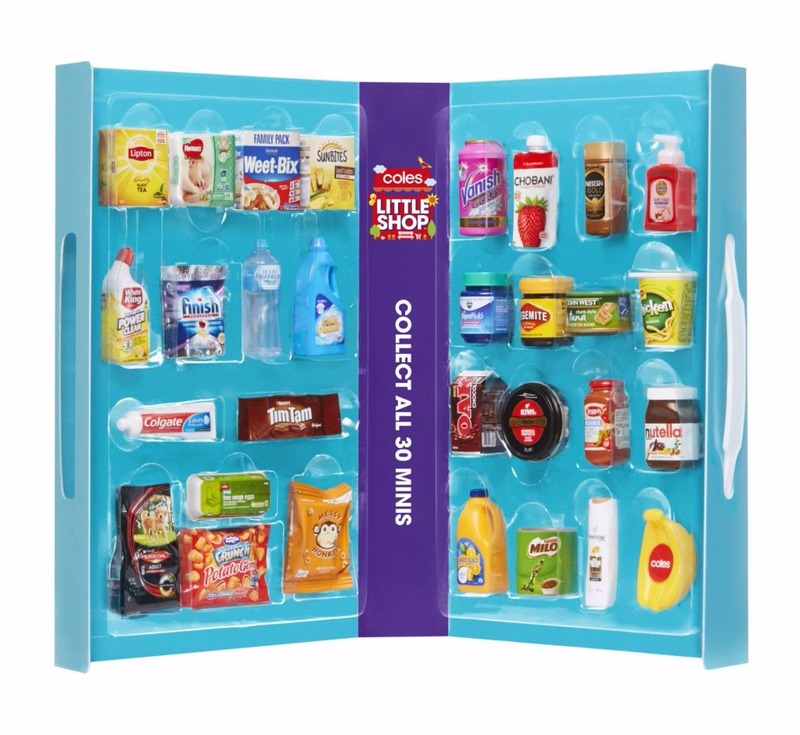 Look, I'll admit it, my first thought was ohhhhh cute. I remember the days of shrinking my own chip packets in the oven (did anyone else do this? Oh the fun, oh the safety hazards).
But then I thought, hang onto my reusable bag for a minute, aren't we supposed to be reducing plastic when we shop? The dust hasn't even settled on the supermarket's new ban on single-use plastic bags - and now this?
It seems I'm not alone, furious shoppers have taken to social media to slam the Little Shop (of Horrors) campaign.
"Yay, more plastic for landfill," one tweeted in reaction to the announcement.
"Guess it's not enough having sweets at eye level at every checkout for kids to see, now they're bringing out more toys for them to chuck tantrums over," another Twitter user wrote.
"It's ridiculous, especially given the environmental impact," one Facebook user wrote on the Coles page.
"Have you seen the amount of plastic and other material that is just going to waste! How long will people collect this crap for before it goes either into landfill or into the ocean?" another asked.
Start Them Young
And can we talk about the subliminal branding we are imparting onto our kids?! I mean, I am still waiting for my packet of Tim Tams that never runs out.
Fantastic Plastic
Coles has hit back to critics, assuring us the plastics involved are fully recyclable, including its packaging.
"The Little Shop campaign only runs for a limited time and customers are able to recycle the wrappers at their nearest store through our in-store REDCycle program," a Coles spokesperson told Yahoo7 News.
"For Coles Online deliveries, mini collectable packaging can be returned to the driver, and recycled through our REDCycle program."
The spokesperson said the plastic recycled is repurposed into outdoor furniture for preschools and primary schools as well as being used to make road base.
That may be, but it sure doesn't look good. As for our kids and their collectable addictions, well that's just another battle we'll be having in the supermarket aisles... give me a break!
Have you signed up to our newsletter? Join ellaslist to get the best family and kid-friendly events, venues, classes and things to do NEAR YOU!
Main image via 9News