Code Camp: A Mum❜s Review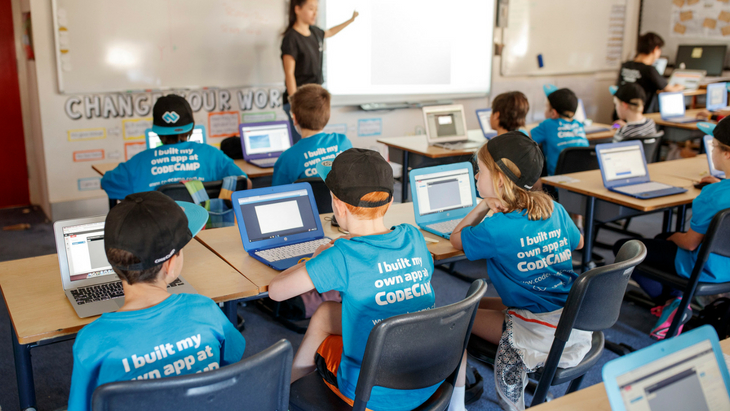 By: Elizabeth Hamilton
The minute the school holidays come around so too does the requisite anxiety of what to do with my 7-year old boy! It's the talk of school mum circles far and wide… which vacation camp to go to? Is it close to home? Do the hours and days fit in with work? Will his friends also be there? Will he be looked after properly? Will he get bored after the first day?
It's Cool To Code
So when my son Lachie came home from school with a flyer for Code Camp asking (begging!) to go, I wasn't sure. Firstly, I'm not a techy parent so although I'd heard of coding, I wasn't 100% sure on what it actually was, what he'd be learning and thirdly (since we usually stick to the sport-type school holiday programs) was spending three days learning to code be enough for him?
So I did what most of us mothers do when faced with the unknown. I turned to Google for answers and discovered some interesting facts about coding. Learning to code is like learning another language and it's predicted that 80% of jobs in the future will be IT-related and involve coding. It's crazy to think that the skills we were taught as kids and many of the jobs we have today will no longer be relevant when it's time for our kids to hit the workforce!
What I also found out was that Lachie wouldn't be staring at a screen for 3 days straight while at Code Camp. They break up the day with regular outdoor play sessions and games, a superhero day for the last day and even a silent disco for selected camps. And when I read that they offer a money-back guarantee so I could get a refund if Lachie decided after day 1 he wasn't into it, it was enough to seal the deal.
And so our coding journey began, Lachie was enrolled in a 3-day Spark Code Camp for the first week of the holidays - what were we heading into?!
Day One
Day One of camp we check-in and Lachie gets his Code Camp T-shirt, cap and a wristband which was colour-coded to which camp he was attending. I said goodbye and off my little man went into the unknown world of coding.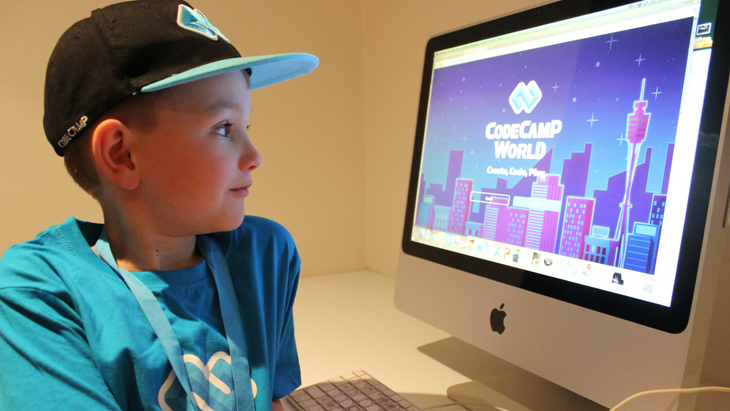 That afternoon, I received an email from Code Camp with a detailed overview of what Lachie had been up to during the day, what new coding skills he'd learnt, some questions I could ask him about what he'd created in his game so far, and even photos of him at camp with his fellow coders.
At pick up it was obvious Lachie had had a great day. He couldn't wait to tell me about what he'd learnt, about block codes and variables and how we was able to code his characters to move. He was so excited to go back and create more the next day and even wanted to sleep in his Code Camp t-shirt!
The Final Day
Final Day was Superhero Day and I'd been reminded (thankfully!) via my daily Code Camp updates that Lachie could come dressed as his favourite superhero for the day. He wanted to come dressed as Optimus Prime to show his new friends his outfit.
Upon pick-up, I was invited to the Parent Presentation Ceremony where I could sit in class with Lachie to play his game and see first-hand the coding skills he had learnt. To say I was blown away is an understatement. I was in awe at how much my 7-year old had learnt in just 3 days, having had no prior experience of coding. He was so engaged and passionate about what he'd created and showed me how to drag different codes to 'speak' to the computer and tell it what he wanted his game to do. It made me so proud to see what he'd built himself.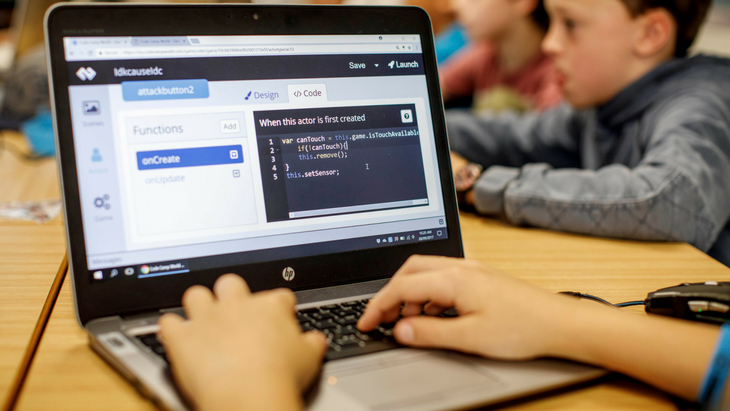 The head staff at the camp were qualified primary school teachers and the assisting teachers were students studying a computer-related degree at university. I could see they knew their stuff and were enthusiastic about helping kids become digital storytellers. They were so encouraging and at the end of the presentation, they awarded each child with a Code Camp medal and commented on what they liked most about the game. They did this for each and every child.
Code Camp have also set up Code Camp World which is an online platform (wow I'm sounding so techy now!) where after camp each child gets access to new coding projects and tutorials which they can use anytime and anywhere to continue their coding journey.
It's safe to say my initial hesitation about enrolling in Code Camp was put to rest, after what Lachie has said was "The best school holiday camp he'd ever done". He's already organised with his new friends to attend the next level of Code Camp, Ignite, in the upcoming school holidays.
How To Enrol
You can enrol online on the Code Camp website and find your nearest location. Code Camp run camps across 150 schools in NSW, QLD, VIC, WA, ACT & SA.
Code Camp have 5 camps to choose from:
Little League – Yrs K-2
Spark – Yr 2-6 for beginner coders
Ignite – Yr 2-6 for intermediate coders
Blast 3D – Ages 8-13. For advanced coders
Blast AR – Ages 8-13. For advanced coders using Augmented Reality.
Have you signed up to our newsletter? Join ellaslist to get the best family and kid-friendly events, venues, classes and things to do NEAR YOU!