Christmas On A High At Sydney Tower Eye
Family
Kids
Mums & Bubs
Teens
Todders
Preschoolers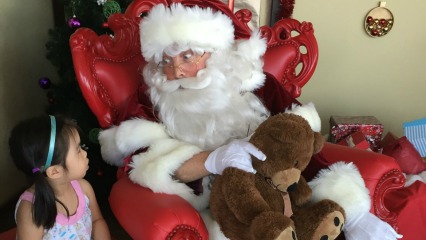 By: Karina Lee, ellaslist explorer
For the last 2 years, my daughter Charlotte has cried at the sight of Santa. But this year will be different. Since she is now two and a half going on 13, I intend to inject the idea of Christmas and all the jovial festivities that come with this merry season including the idea of Santa, who he is and all the joy (and presents) he brings to only well behaved kids. What better way to do this than to send her 258m up into the sky for that truly magical experience. Hopefully it will be all smiles with Santa this year at Sydney Tower Eye!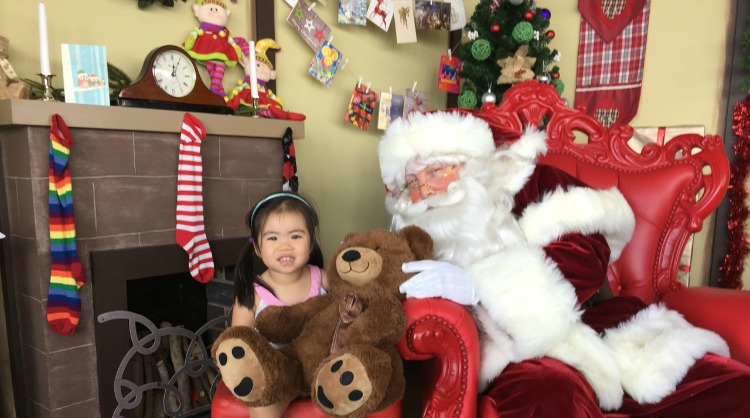 DIY

Photo Opportunity

Outside the 4D cinema is a custom built sleigh with reindeers, set against a Christmas back drop for that ultimate festive selfie and family photo opportunity. The kids will love sitting in the sleigh. The hard part is getting them off!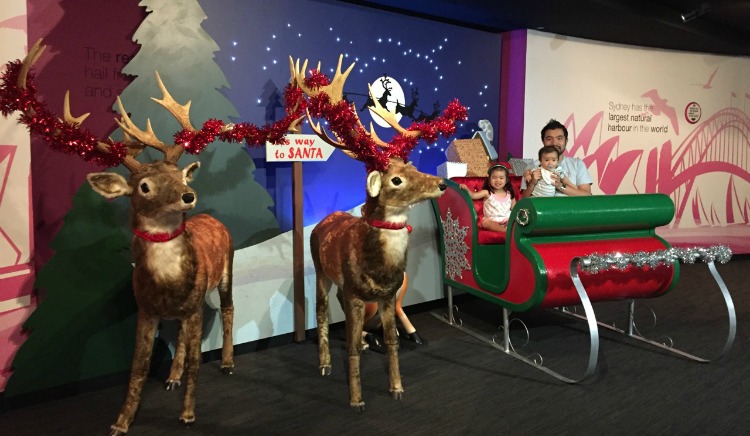 4D Cinematic Experience
Before you enter the lift that shoots you up to the Observation Deck, you get to experience a 4 minute 4D feature showcasing the best Sydney has to offer with its magnificent city skyline and picturesque harbour. Although my daughter refused to keep her 3D glasses on, we all enjoyed the show, especially the vibrating floors!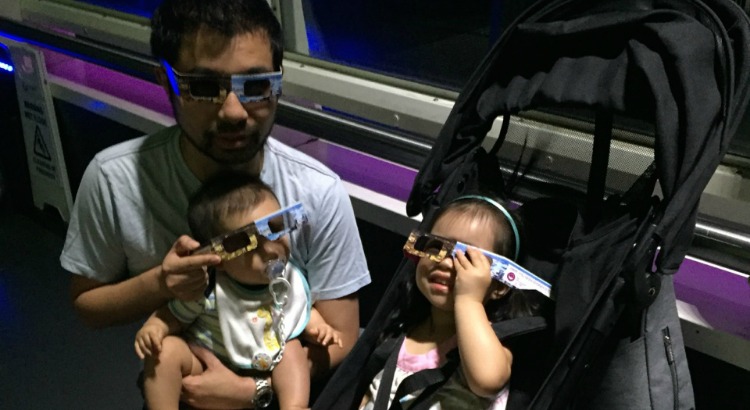 Santa's Festive Grotto
The grotto is designed to look like Santa's home – a festive little corner adorned with Christmas decorations, a fireplace with stockings, Christmas tree and of course, Santa on a big red chair.
FREE

Santa photos…

FREE

!

As part of your ticket,

FREE

Santa photos are available for everyone. After the photographer takes the photos, they are ready to be picked up from the photo stand in 10 minutes so we used this time to stare out the windows some more. We were lucky enough to be given 2 photos.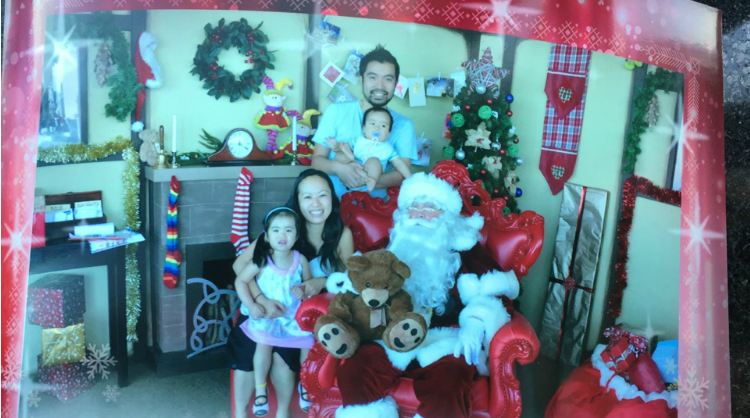 No Queues For Santa!
We arrived at 11am on a Sunday morning and it was not busy. Not a single line for Santa when we arrived which was pretty amazing for this time of year! The most we saw were 1 or 2 families waiting, but they moved on pretty quick. When we were here, we noticed that most of the customers were adult tourists who were more fascinated by the view than Santa. We even managed to go back to the grotto while Santa was chillin' out for more photo opportunities with my phone and the photographer was nice enough to take some photos for us too.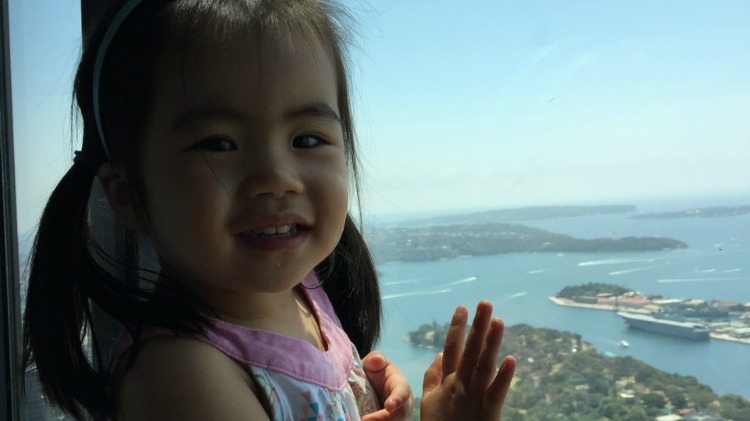 Christmas Wish List For Santa
Unlike other Santa sessions where they want you in and out as soon as possible, this Santa makes the effort to talk to the children. Kids are also able to present their gift requests to Santa in person or they can write a letter and leave it in his magical letter box!
Besides staring at him with her mouth gaping open in awe (and possibly fear), my daughter did not cry or make a beeline for the exit. This Santa was very friendly and made a real effort to chat and build rapport with kids, even my little one was able to sit there and have a short Santa to child talk.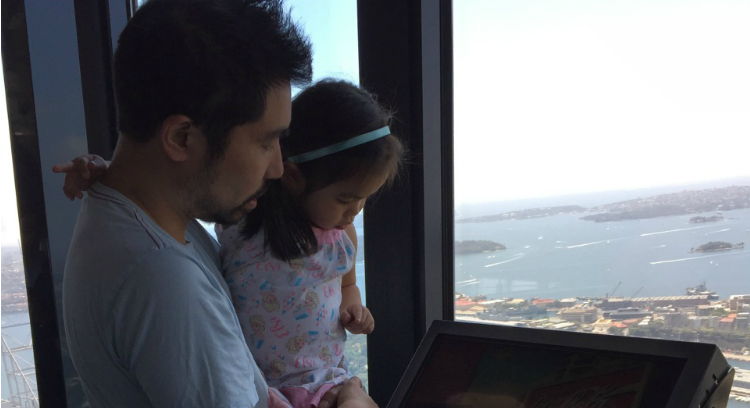 Amazing Views
Up here, you can let the kids roam free and glue themselves to the windows to admire the views. With high windows and low ledge, the view is accessible to everyone of all sizes. The children can even stand on the ledge if they want to get closer to the action. Charlotte enjoyed looking down at all the buildings, the myriad of cranes and cars below, and pointing out landmarks such as the Harbour Bridge and Opera House. Although this is not my first time up here, I will never tire of this spectacular panorama. There is always something new to see! And trying to locate your home through those binoculars can be a fun/frustrating challenge for the whole family!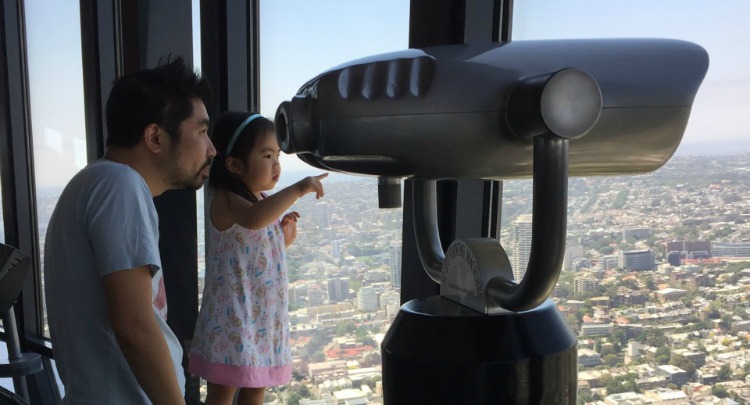 What Else Is There To Do Up Here?
There are touch screens with interactive maps showcasing landmarks around Sydney, large binoculars which are set at two heights to accommodate both children and adults, and antique telescopes that reveal historical images of Sydney. For those who are not scared of heights, there is a little platform where you can step up and stand right up against the glass and stare down past your feet. There is also a souvenir shop, a snack bar and a photo booth ($5 for 3 photo strips).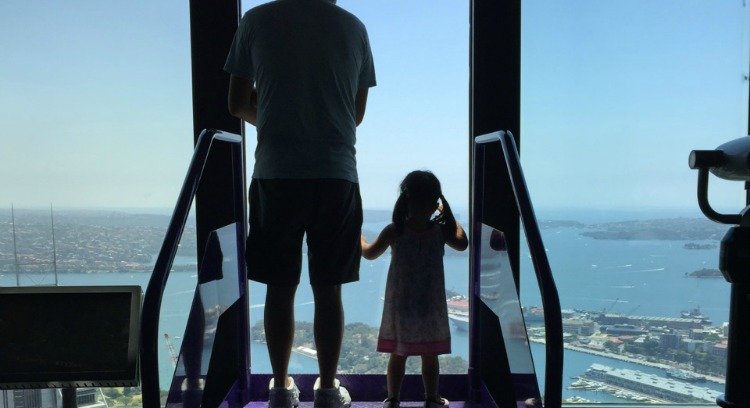 Accessibility
There is plenty of space for prams and strollers, with ramps throughout the observation deck. Only one accessible toilet with a change table is available up here. Lifts are also available throughout Westfields to get you to the Sydney Eye Tower reception desk. The 4D cinema also has a ramp to get you to the accessible platform on the lowest level.
Top Tips
My only tip is to avoid peak hour and weekends, and get in early! With school holidays and Christmas fast approaching, I would only expect it to get busier.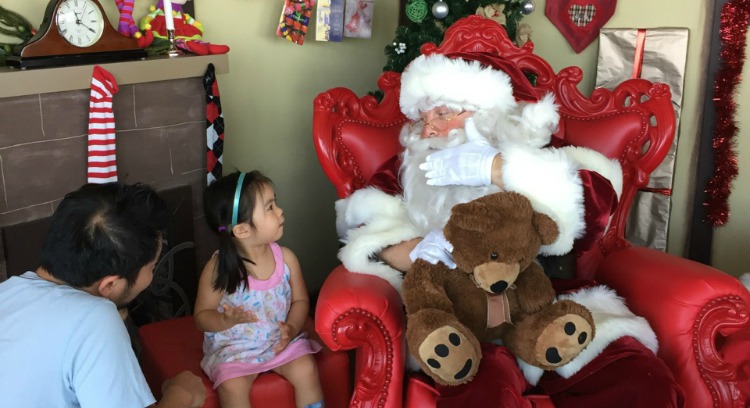 Stuff You Should Know
Opening Times:
Saturday 3 December to Friday 16 December 2016
Weekdays, 4pm to 7pm
Weekends, 11am to 6pm
Saturday 17 to Wednesday 23rd Dec 2016
Daily, 11am to 6pm
Phone: (02) 1800 258 693
Cost:
Standard admission -
Adult (16+): $26.50
Child (4-15): $17.00
Under 4 is free.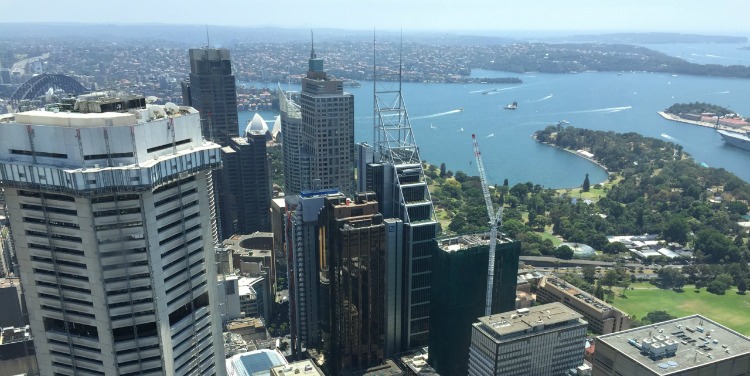 Standard Online Saver –
Adult (16+ yrs): $18.55
Child (4-15 yrs): $11.90
NSW Student/Senior: $14.00
Family of 4 (Max 2 Adults): $58.00
Getting here:
Located in the heart of the city centre, Sydney Tower Eye is easily accessible by public transport. For those wanting to drive, there are parking stations nearby and guests are offered discounted parking rates, please see the website.