Chocolate Paradise Found: Sydney❜s Sir Braxton Chocolate Bar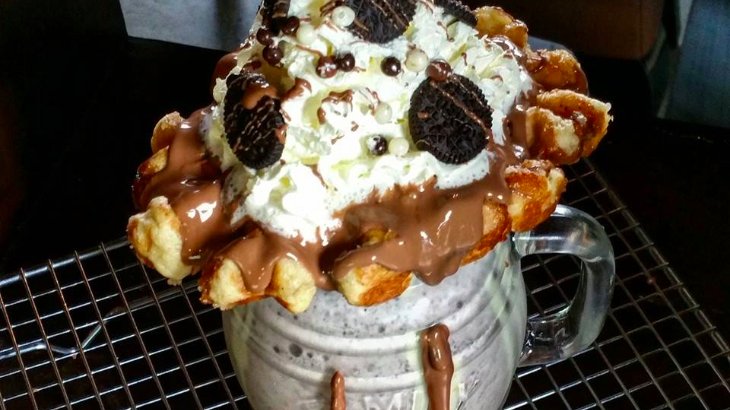 By: Phoebe Ackland, ellaslist
"Life is uncertain. Eat dessert first." -Ernestine Ulmer
We have found chocolate paradise, and its lying in the backstreets of Rockdale. If you're a sweet tooth that hasn't heard about the Sir Braxton Chocolate Bar, then we are about to blow your mind!
It's a haven for all things sweet, and lovers of savoury and hearty will be pleased with the menu offerings too. It's elegantly yet lavishly decorated in a rather European-inspired way, with friendly staff and a relaxed atmosphere. You'll spy copper teapots and hanging plants as well as old-worldy furniture from leather chairs to decorative trunks. But let's be honest, the desserts are the real draw card....
Giving An All New Meaning To The Word 'Decadence'
Sir Braxton recently shared a competition to their Facebook page, daring people to guess what the two flavours of their all new 'Unicorn Waffle Shake' are to win one for them and a friend. Apparently, the answers were butterscotch and bubblegum (we thought maybe salted caramel and strawberry) but either way, we're heading to Rockdale to try it out.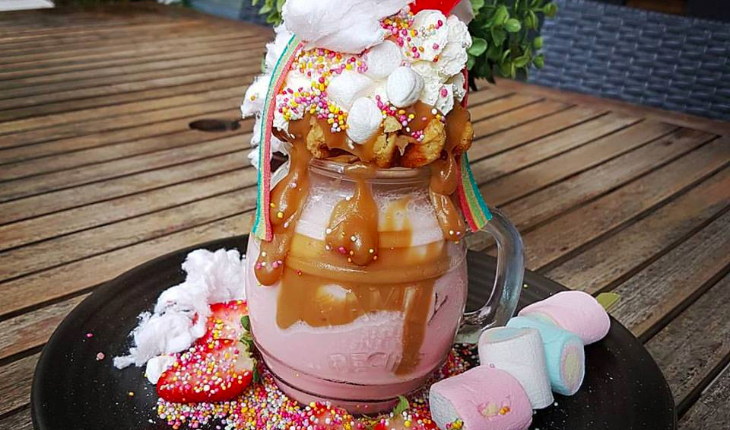 Unicorn Waffle Shake
Other dessert offerings include crepes (they come in cookies and cream, white chocolate coconut and more), waffles with melted Belgian chocolate, chocolate nachos, chocolate pasta, churros, chocolate fondue, chocolate candied pizza, the cake of the day, and oh so much more.
Savoury offerings include chicken burgers, salads, pesto pastas, big breakfasts, the haloumi tower, museli with dessert yoghurt, smashed avo and all the usual brunch suspects. Just look at some of these creations: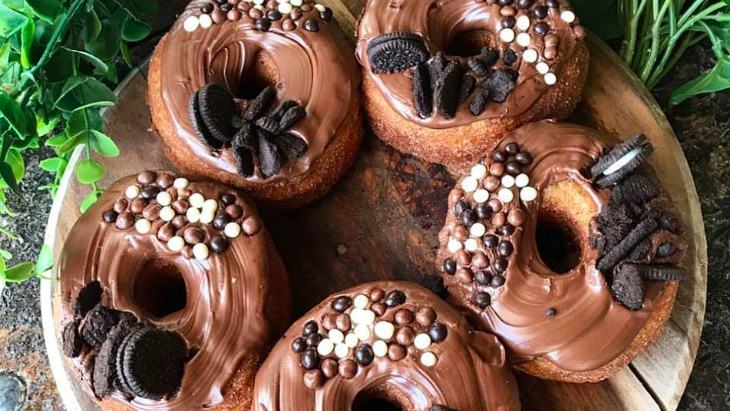 Chocolate Dream Cronuts with Oreos, Nutella and crispy balls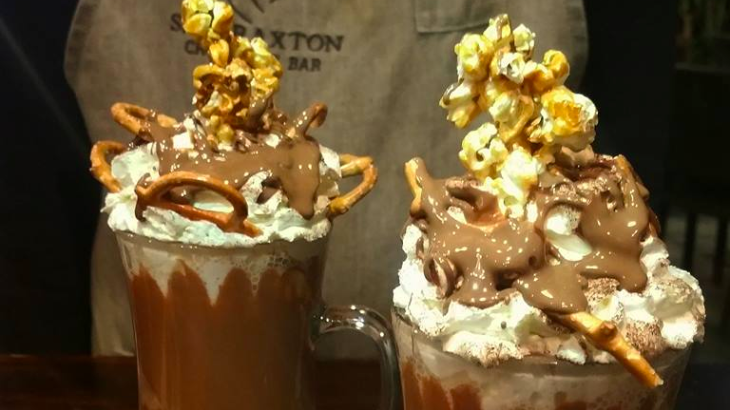 Salted Caramel Popcorn Crunch Freak Steamer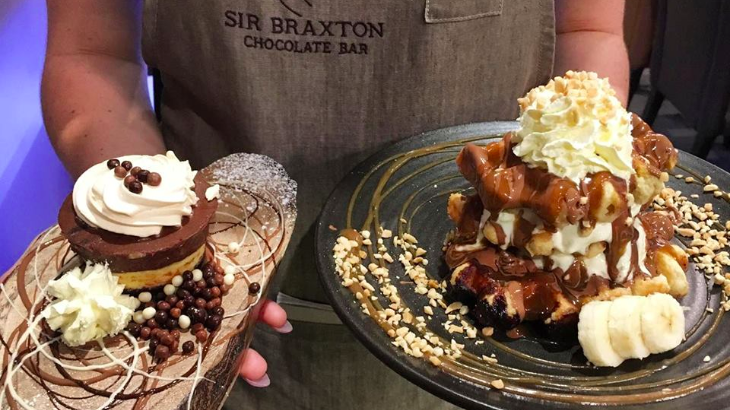 Waffle Tower
All images courtesy of Sir Braxton Chocolate Bar. You can find them at 13-19 Bryant Street, Rockdale.