Check Out The JogAlong Stroller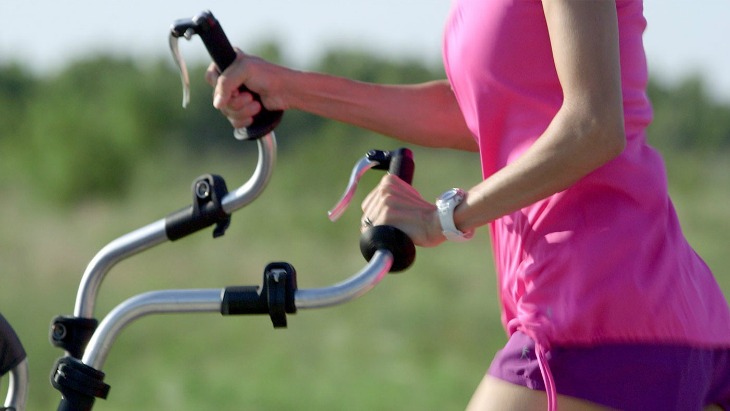 By: Phoebe Ackland, ellaslist
Now you don't have to choose between exercise and your baby! Check out this super cool JogAlong stroller- one of the most high-tech jogging stroller on the market.
Source: Bored Panda
How To Get Your Hands On It
After 12 years of testing and research, the JogAlong is finally here. Its mission is to provide families with more bonding time in the fresh air and outdoors- no gym creches needed! The arms mimic the natural movement of your arms whilst running, just one of the many features that make this the smoothest jog you and bub will ever have. It will be launching its Kickstarter campaign super soon, so put your name down via their website to get notified.
Prefer To Jog Hands-Free? You Need The KidRunner
Check out this other super cool stroller/bike/what-cha-ma-call-it: the KidRunner. This is the jogging stroller that doesn't make you sacrifice your form, but gives you an extra challenge, as you'll pull your child along behind you via a waist harness. It's designed to brave a number of terrains, and funnily enough, was proven viable after Max King WON the BigFoot 10K- a 10 kilometre run all the while towing the KidRunner and his daughter, Hazel, inside! It's coming this Autumn, so check their website for more information. Check out the awesome video:
Source: Kidrunner Youtube