Check Out Japan❜s ❛Spamusement❜ Park
By: Phoebe Ackland, ellaslist
Trust Japan to put an even quirkier spin on amusement parks. Check out the video that got 1 million views in just 4 days, prompting the Mayor of Beppu City Yasuhiro Nagano to come good on his promise to seriously consider building a spa AND amusement park in their hot-spring filled city.
Source: 温泉ハイスタンダード! 極楽地獄別府 Youtube

Believe It!
Walking around in a towel, sitting in a rollercoaster waist-deep in hot spring water- no, this isn't a joke! Here's what the mayor had to say following the video's popularity, according to
Destination Tips.
"I believe that, as one of the world's best hot spring tourist spots, the appeal of having an onsen (hot spring) theme park in the town creates an opportunity for the citizens of Beppu, particularly young residents, to feel that 'Beppu is fun' and have a sense of pride for their hometown…Requesting input from a large number of people, to make creative onsen and draw up concrete plans, a task force and professional teams will now look towards making the Yu-enchi Project a reality and we would like to go forward with your support."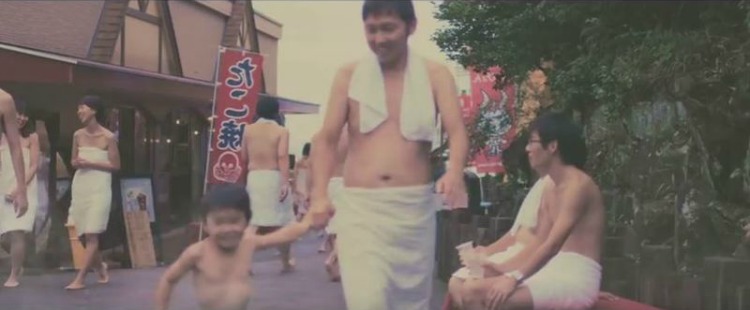 A Winning Combination
Beppu City is home to 2000 hot springs (onsen)- so if there were a better place for a spa, we don't know about it! We have a feeling a spamusement park could combine the
relaxing
experience parents crave with the
thrills and spills
kids desire: a win-win! Michitaka Kubota, a spokesman from Beppu's tourist department, according to the
Japan Times
, says not to expect exactly what is shown in the video. "It's only an image. We are still discussing safety issues, for example, whether we could actually run hot water inside a roller coaster, but the rides will be something fun."
The spamusement park is also a ploy to
attract foreign visitors,
hence the English subtitles. Congratulations, Beppu City- you've got some Aussies considering a trip to Japan once this is up and running!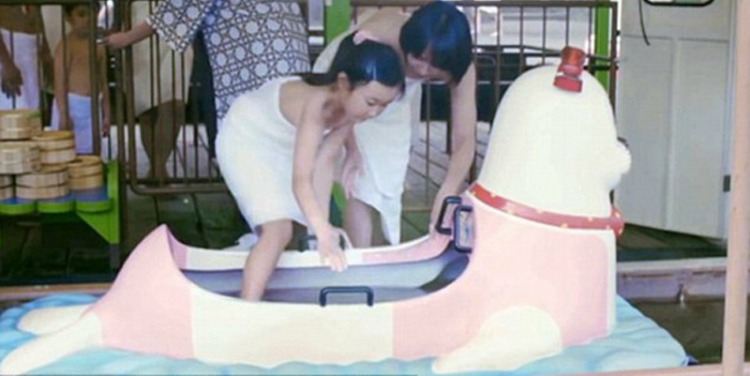 More Quirky Places