Smashed Avo For Under $15: 10 Sydney Cafes Where You❜ll Find It
Mums & Bubs
Family
Parents Only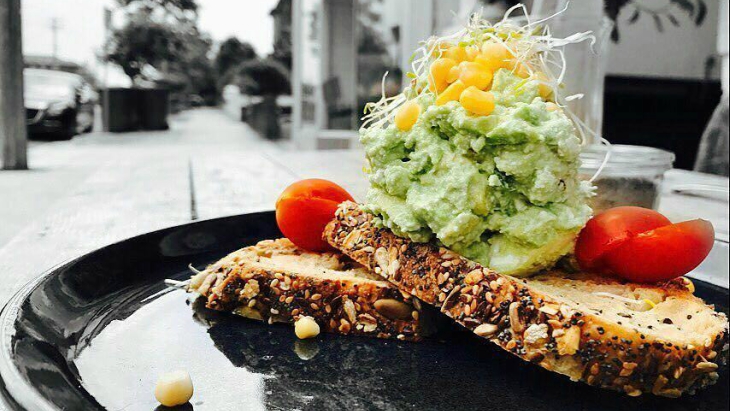 By Melissa Fine, ellaslist
You're probably familiar with Bernard Salt's 2016 article in The Australian, which went viral when he claimed that millenials were wasting $22 on avocado toast several times a week - money which he said could be going towards a deposit on a house. We proceeded to ask 'Is It Too Expensive To Eat Breakfast In Sydney Cafes?' Now, here's proof that you can have your smashed avo, and pay your mortgage too.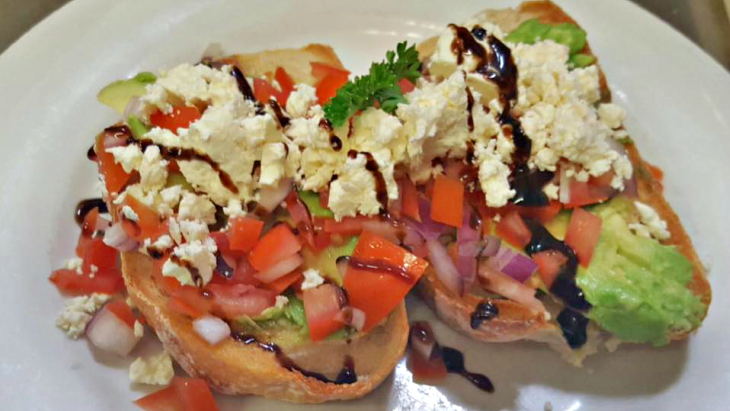 1. Figgies, Engadine
The cheapest smashed avo we could find, Figgies Bruschetta is just $10 and comes with a piled-high serve of all the goods: avo, tomato, Spanish onion, feta and a balsamic glaze drizzle – so there's no need to order any sides. This family-friendly café has loads of pram access, high chairs, a kids menu and change tables available. There's even a toddler play area to keep the kids busy.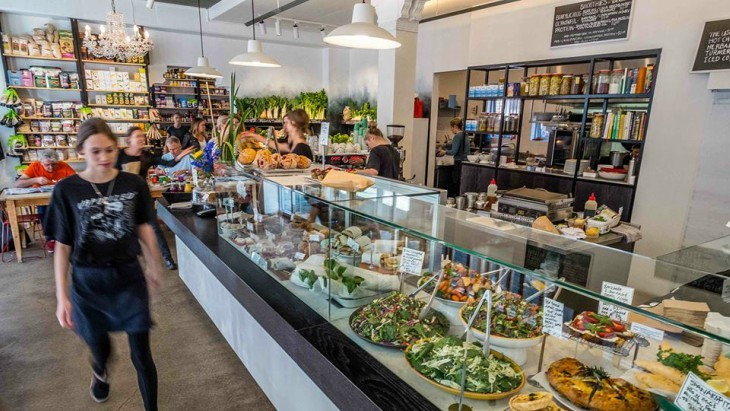 2. Earth Food Store, Bondi Beach
Turns out brekkie in Bondi doesn't have to break the bank. The Avocado on Toast at this very Bondi health food store and cafe is $12 and comes with lemon and a sprinkle of Shichimi Togarashi – a Japanese spice blend for a bit of a kick. You'll find lots of mums with prams here, but the dining space is limited to a communal table and a handful of tables for 2-4 people - so bring the bub, but not your mothers group.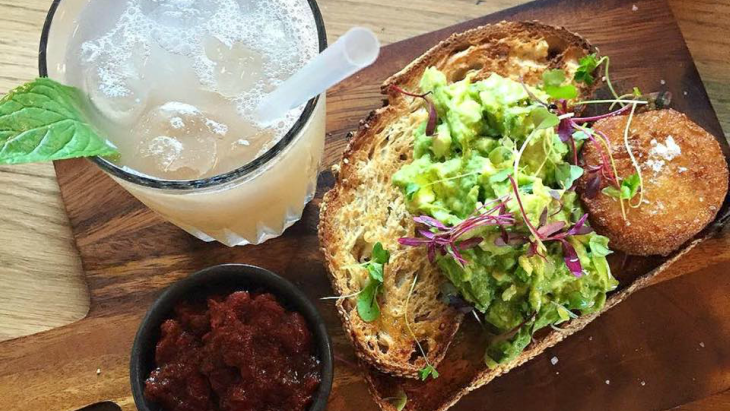 3. The Incinerator, Willoughby
With sandstone walls and a vaulted ceiling, take in the beauty of this 1930s Walter Burley Griffin-designed building while you eat your $14 Avo Smash. There's a kids menu too, but if your little one is at that can't-sit-still age, get your meal to go and head to the Hallstrom Park playground next door for a picnic.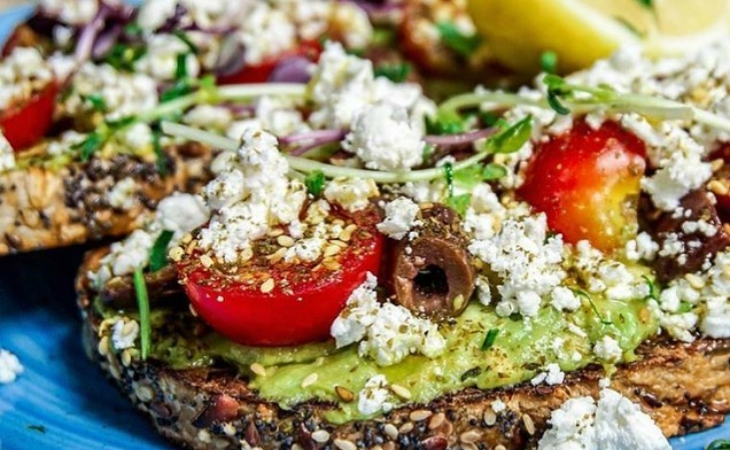 4. Bake Bar - Alexandria, Randwick and Double Bay
The Avo + Cherry Tomato Bruschetta here is just $12.90, and considering that it comes with feta, kalamata olives, zatar herbs and lemon wedges, this is a good value avo smash! Pro-tip: this place is pumping on the weekends, so if you're heading here with the pram or your mothers group, best to go on a weekday.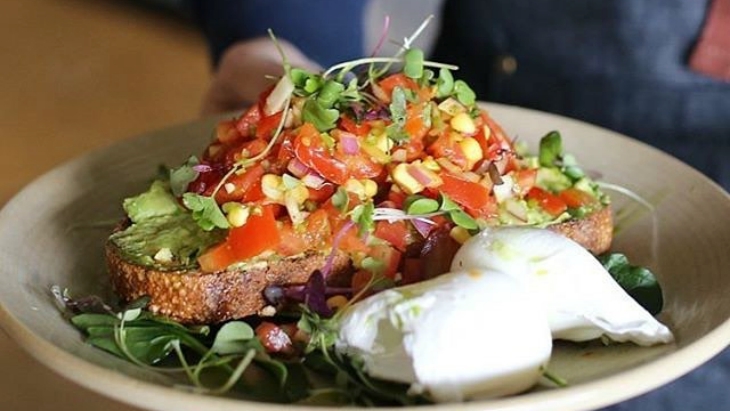 5. Cooh, Alexandria & North Curl Curl
A super spacious, pram-friendly café, Cooh is known for its creative, wholesome menu. Get the veggie-loaded Avo & Egg Breaky Roll for $13, or the Vegan Smashed Avo & Salsa for $14. Don't forget to take a photo, the presentation here is insta-worthy. Grab a table on the balcony if it's a nice day.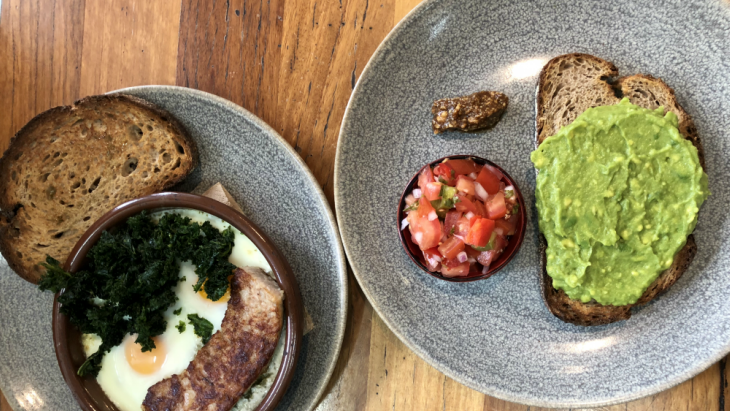 6. Paramount Coffee Project, Surry Hills
The Asian-meets-American-meets-Aussie-style menu includes the Avocado on Toast for $13. A thick slice of quality sourdough comes topped with at least half an avo, a fermented spicy salsa, and the winner: Vegemite Sesame Cashew Butter – don't knock it till you try it…next time we'll be asking for a double serve of the Vegemite concoction! The stripped back industrial-style space is packed on the weekends – but efficient service means a short wait for a table, with comfy couches to sit on while you wait and have a very good coffee. The warehouse-sized space means prams are very welcome.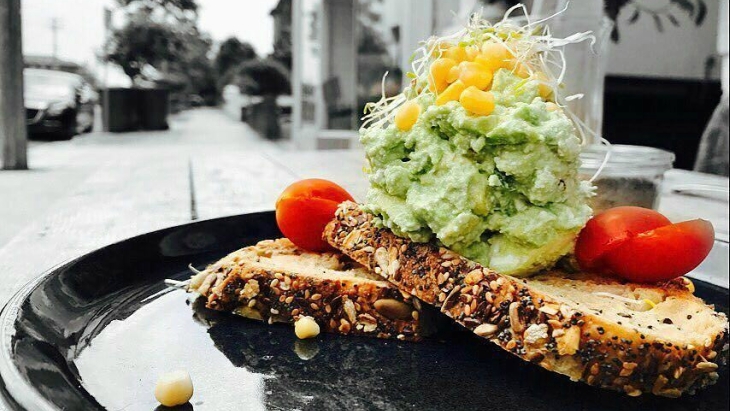 7. A Man & His Monkey, Randwick
One of the more reasonably priced brekkie spots in Sydney, this hidden gem of a café proves that a more budget-friendly menu doesn't have to compromise on quality.Their Mexican-inspired piled-high Avo + Danish Feta Smash is $14, and comes with fresh mint, lime, chilli and corn…and on legit sourdough toast from the Bread and Butter Project. They also do a mean acai bowl for $12. Worth noting is that the café is pretty cosy, so isn't super pram friendly, unless you go on a nice day and can sit outside.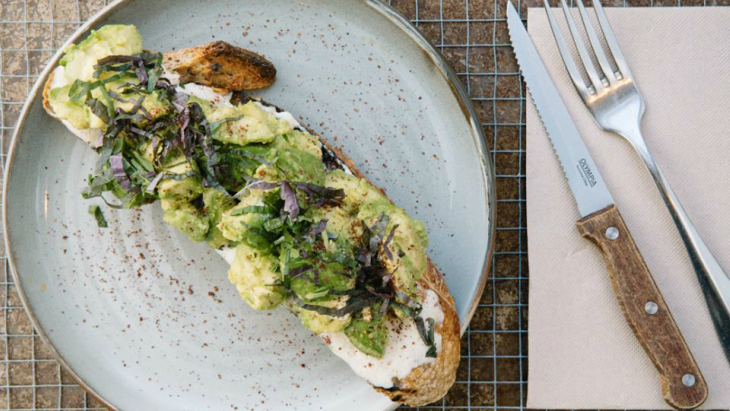 8. Gratia, Surry Hills
A pram-friendly, profit-for-purpose café, the generous 'Avocado' comes with organic grilled sourdough, sesame and sumac. A great spot for a long, leisurely breakfast, and we love that 100% of the profits here go to a number of NFP organisations. Once you've finished your meal, you get to nominate which of the selected charities you'd like to support with a 'ball in a jar' vote.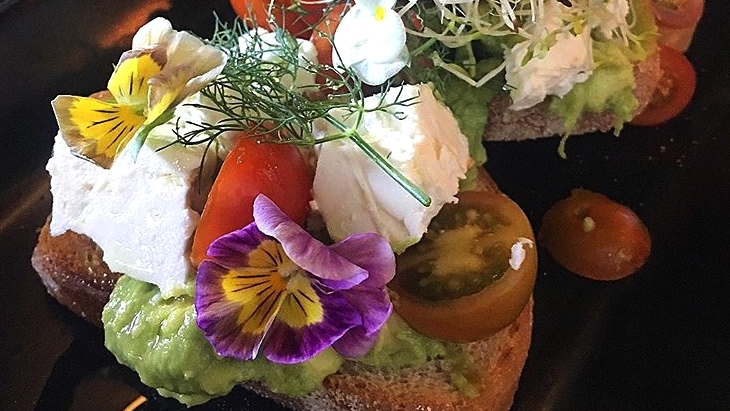 9 & 10. XS Espresso, Parramatta and Wetherill Park
The Let's Get Smashed here just scrapes through at $15, but to be fair, it comes with all the trimmings: sourdough, cherry tomatoes, marinated feta and radish, plus chilli flakes, sea salt, and olive oil to bring it all together. See if you can resist washing this down with one of XS' OTT shakes.
Any others you know of? Please share in the Comments, we're keen to add more to our list!