Book Your Next Flight On A Hello Kitty Plane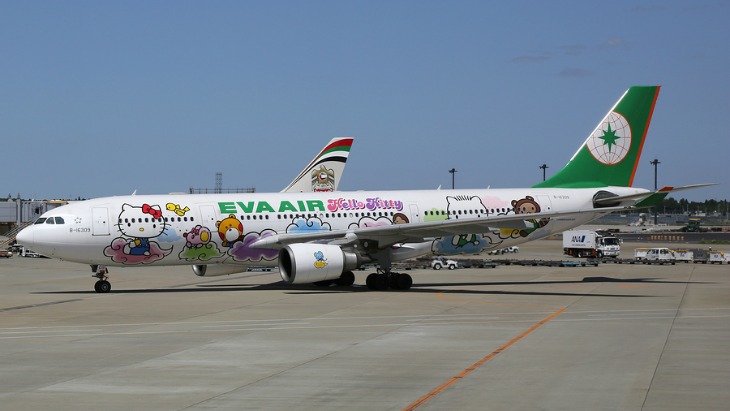 By: Phoebe Ackland, ellaslist
Air travel just got a whole lot cuter! EVA AIR seriously has Hello Kitty-themed planes, and you can book a flight on one! With international flights now operating, this little cat is continuing to prove she means big business.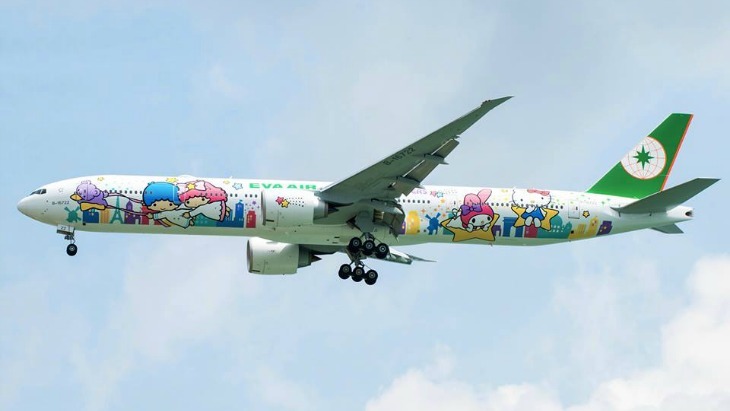 Purrrfect Commitment To Theme
Flights depart from Tapei, the capital city of Taiwan, and travel around the world to destinations including Hong Kong, Paris, and even Houston, Texas. Instead of the airlines usual orange, green and white colour scheme, the "joyful dream jets" will be embossed with cartoon characters of all sorts, including Hello Kitty herself. The Sanrio (the creators of Hello Kitty and various other cartoon critters) and EVA AIR collaboration has really gone all out on their commitment to theme: you'll check-in at a pink and Hello Kitty themed area at the Taiwan airport, be given Hello Kitty luggage tags and boarding passes, and be ushered onboard by flight attendants donning Hello Kitty aprons. Once inside the jet, you'll find Hello Kitty headrests, Hello Kitty toilet paper in the bathrooms, Hello Kitty eating utensils, Hello Kitty toiletries, Hello Kitty napkins, tissues, pillows, Hello Kitty themed and packaged food, and just about everything else.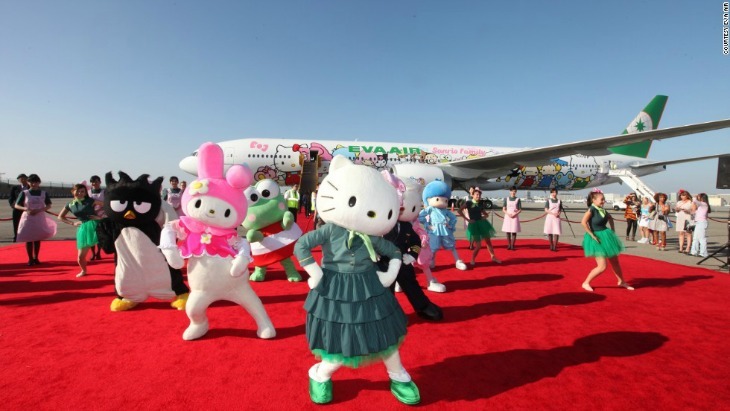 Fun Facts About Our Favourite Pussy Cat
Hello Kitty is a Japanese Bob Tail Cat
She is actually half-cat, half-human
Her real name is Kitty White, and she lives in London with her parents George and Mary Bell and twin sister Mimmy
Her birthday is 1 November 1974
In Japan, she is known as 'Kitty-Chan"
Hello Kitty first appeared on a vinyl coin purse- and now, pretty much every kind of product imaginable, including wine!
Hello Kitty has no mouth, and according to Sanrio, this is why: "without the mouth, it is easier for the person looking at Hello Kitty to project their feelings onto the character...the person can be happy or sad together with Hello Kitty."
Her favourite word: friendship
Her height is 3 apples, and her weight is 5 apples
She has a pet cat named Charmmy Cat and a pet hamster called Sugar