Australia's First Finnish Sauna Opens Near Sydney
Australia❜s First Finnish Sauna Opens Near Sydney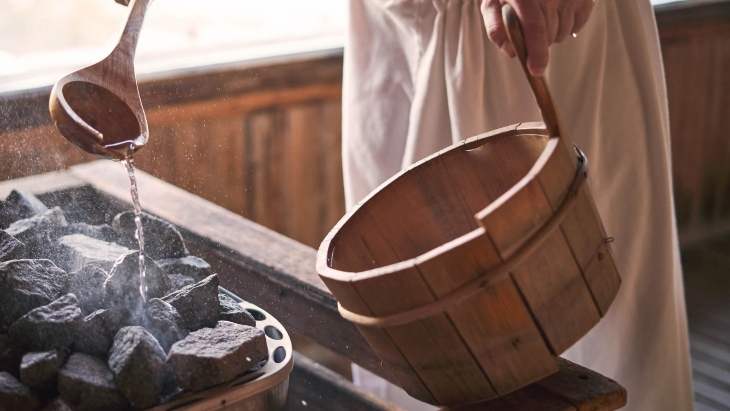 We're not sure about you, but a Finnish sauna experience might just be the best thing we never knew we needed.
Newly opened in the Blue Mountains and the ultimate destination for recovery, well-being, and relaxation, Blue Mountains Sauna is Australia's first affordable communal sauna facility, inspired by traditional Finnish bathing culture, and let the minutes show, it's a vibe!
Blue Mountains Sauna: Australia's First Finnish Sauna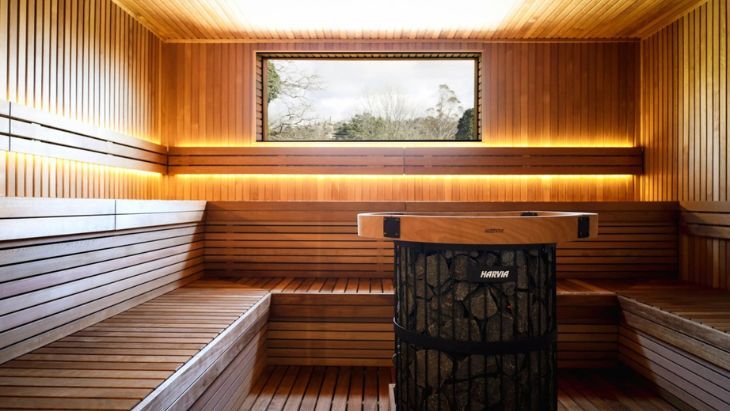 Sauna culture is huge in many European countries, and that's exactly what Blue Mountains Sauna founder Inga Sommerfeld wanted to bring to Australia for all genders and ages.
In an interview with Spa + Clinic, Sommerfeld said, "In many European countries, going to a sauna is part of people's daily routine, and not just to forget about any stressors, clearing the mind, and healing your body, but to connect with others on a deeper level."
She continued, "It's the one space where any tech is left behind, where you sit and sweat in 90°C heat, feel your heart rate increasing, and at the end of a session, you smile and share that euphoric experience with strangers who know exactly how you feel."
And while the bodily benefits are significant, Sommerfeld contends that sauna culture is also about socialising, being present, and enhancing your mental health. She explained, "Traditionally, going to the sauna is not just an add-on after a workout. Being part of a real sauna culture gives your mind, your soul, and your whole body a warm hug, leaving you with a feeling that you never forget."
Intrigued? Read on!
What to Expect When Visiting Blue Mountains Sauna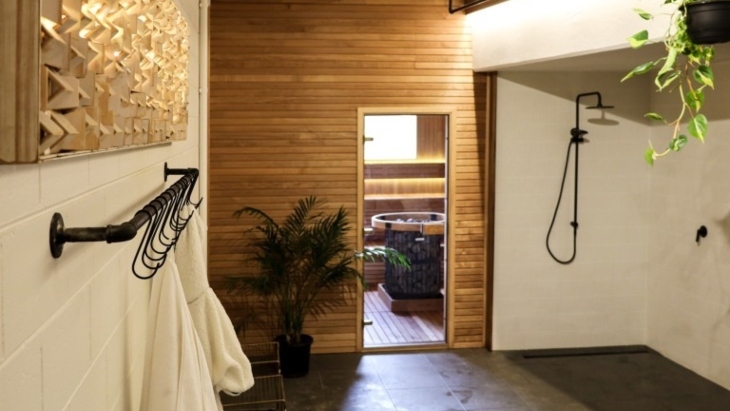 So, what do you actually do at Blue Mountains Sauna? What does a typical visit look like?
Well! Blue Mountains Sauna brings its visitors the authentic experience of 'Löyly'—a cloud of steam that comes from pouring water over hot rocks, which is considered an honour in traditional sauna culture.
Once visitors have had their fill of the heat, they can then immerse themselves in an ice-cold plunge pool before recovering by an indoor wood fire or outdoor fire pit with a cup of tea. (Oh, and if you're really game, you can even lay outside during winter months when there's snow on the ground!).
In the sauna world, this cyclical, repetitive process is known as 'Sit, Sweat, Chill, Repeat,' and visitors can do it up to four times during a two-hour session.
The Benefits of a Finnish Sauna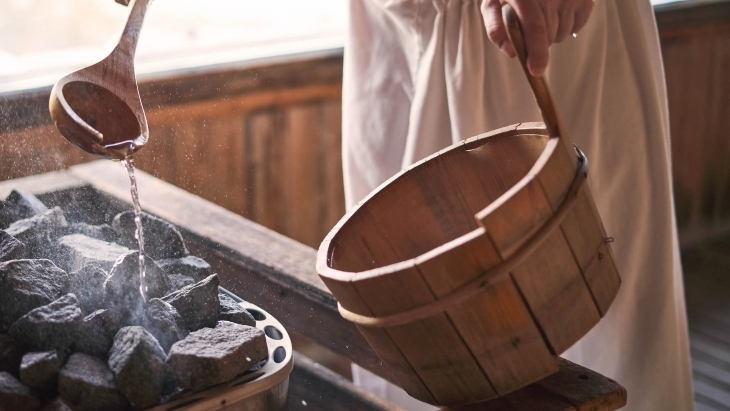 Working through the 'Sit, Sweat, Chill, Repeat' cycle at a sauna is about mindfully connecting to each element of the process and all of the mental and physical benefits the actions bring. The sweat element raises the heart rate, widens the blood vessels and increases circulation, which improves cardiovascular health, and reduces stress and inflammation.
Following this, the extreme cold causes your blood vessels to constrict, which increases your blood flow to your major organs — a seriously rejuvenating experience. The 'Chill' element of the cycle also refers to rest, which many say is the most important part, allowing your body the time it needs to recover from the extreme environment. Needless to say, the benefits of a visit to Blue Mountains Sauna are vast and varied!
Blue Mountains Sauna Location & Opening Hours
If you fancy taking the plunge yourself, Blue Mountains Sauna is situated in the idyllic pocket of Leura (which bodes well for an afternoon of boutique shopping and cafe-hopping post-sauna if you ask us!) at 7 Quinns Ave, just 90 minutes from the Sydney CBD.
There are a variety of packages available for purchase so that you can sign yourself up for anything from a one-off visit to a 20-class pack for the ultimate sauna enthusiast.
Complimentary tea, bench towel and slippers are included with each two-hour visit. For environmental reasons, Blue Mountains Sauna encourages robes and bath towels to be brought in by the guests, but are available for hire just in case.
Blue Mountains Sauna opening hours are:
Monday-Thurs: 7 am-12 pm & 4 pm-9 pm
Friday-Sunday: 7 am-9 pm
Public Holidays: 7 am-9 pm
So now you have all the details, do you think you're ready to dive on in?
More Blue Mountains Fun
The Best High Tea in the Blue Mountains
The Best of the Blue Mountains for Families
Visiting the Jenolan Caves
Have you signed up to our newsletter? Join ellaslist to get the best family and kid-friendly events, venues, classes and things to do NEAR YOU!