Bizarre Marriage Proposals That Still Make Us Mushy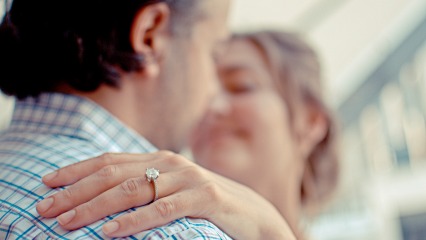 By: Phoebe Ackland, ellaslist
The cute, the grand, the funny, to the plain old bizarre…. check out some marriage proposals that are sure to make you mushy, many of which went viral on social media!
1.

Imagine sitting down in a cinema to watch the latest blockbuster….only to find out your boyfriend and father are the leading stars? This proposal is EPIC and has been viewed over 33 million times on Youtube.
Source: Making Movies Jealous Youtube
2.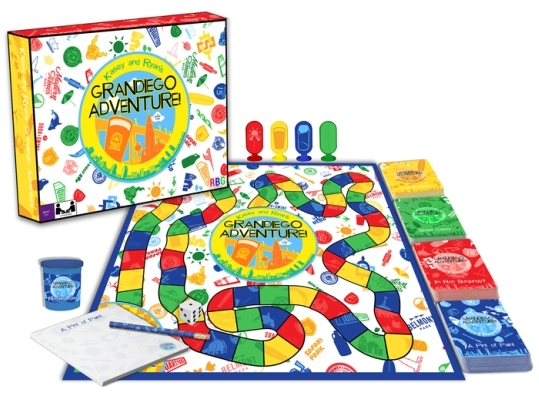 Have a look at this guy who created a board game based on their relationship which included a marriage proposal!
3.

This future hubby gets points for his photo booth proposal that has captured the moment forever!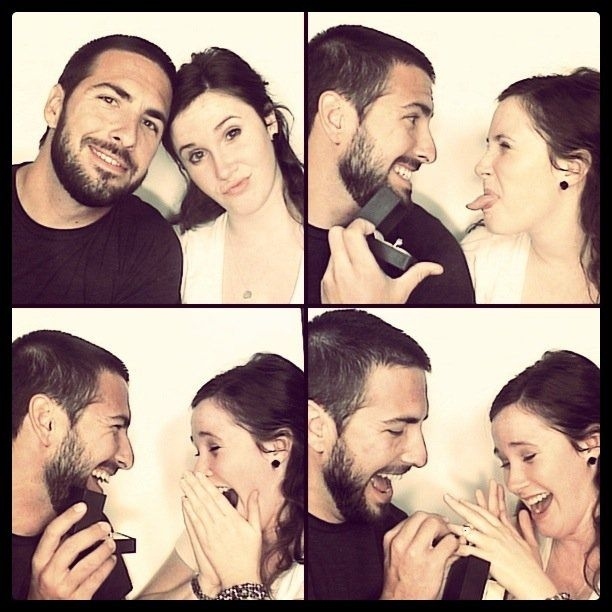 Source: TeamRopesCourse
4.

For Harry Potter loving couples- why not hide your engagement ring in a golden snitch?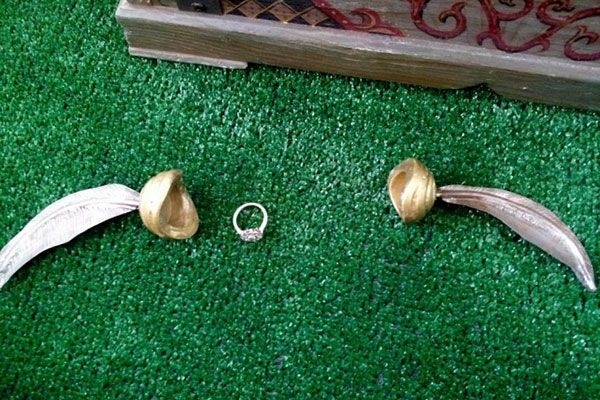 Source: Anthony Albano/CUSTOM MADE
5.

Now this is what we call dedication! How about proposing with a sign made out of movie tickets from every cinema date you've ever been on together?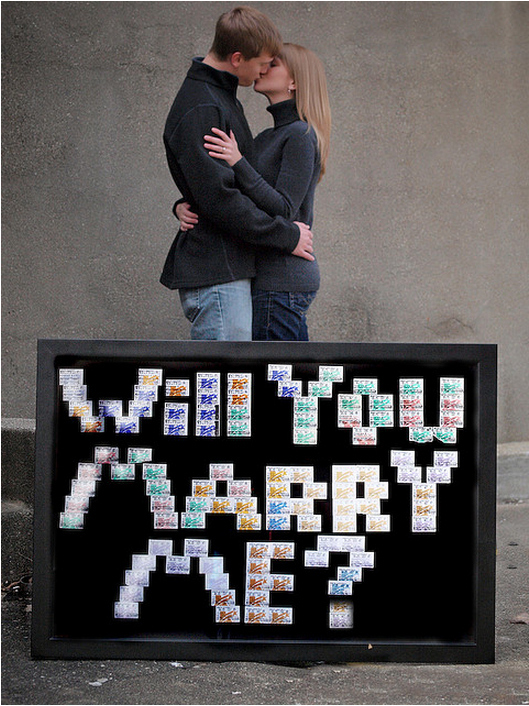 Source: b thorne photography Facebook
6.

This sporty couple got engaged at the finish line!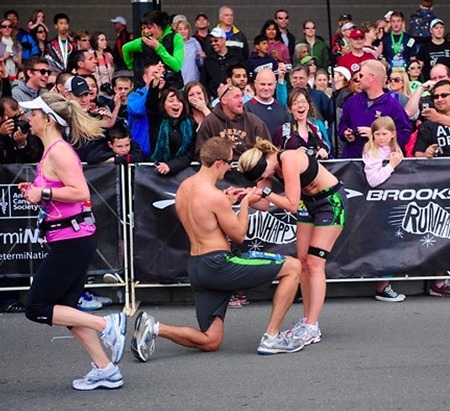 Source: glamour.com
7.

Check out this heartwarming underwater engagement! With the help of some aquarium staff and a couple of scuba divers, this guy pulled it off.
Source: Ring On The Finger Youtube
8.

Dean from Sydney had a very creative way of proposing to his American girlfriend at Christmas time.
Source: WEowntheTUBE Youtube
9.

We hope this girl bought the souvenir photo! Check out the product of when a soon to be hubby organised a secret proposal…on a roller coaster.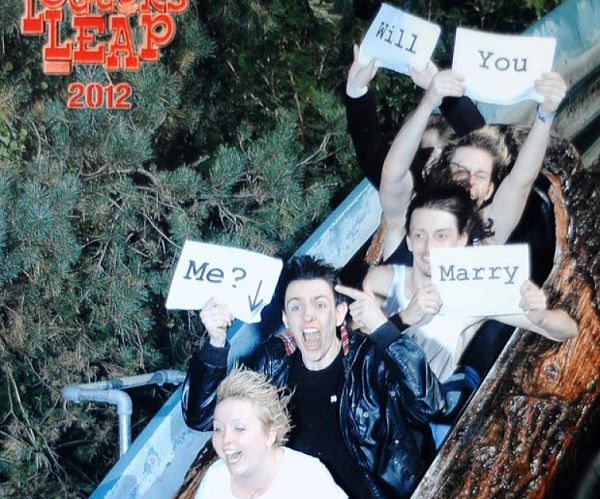 Source: Lawrence Key
10.

You could always use your dog or cat…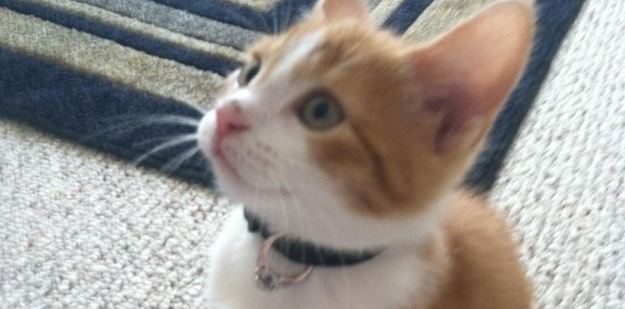 Source: reddit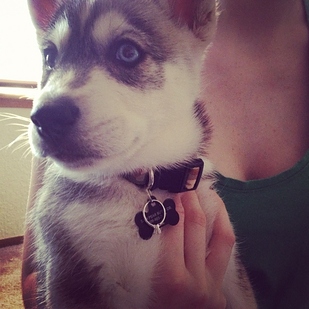 Source: My Real Life <3 pinterest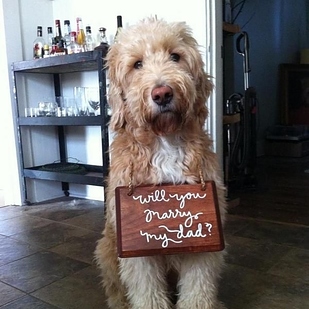 Source: reddit
More Stuff To Make You Smile