Best Skating Rinks For Kids In Melbourne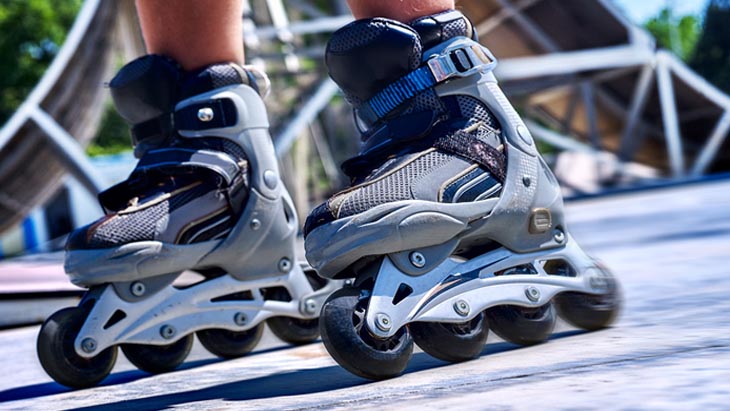 By: Claire Halliday, ellaslist
Back in the 1970s and early 1980s, there seemed to be an ice-skating or roller-skating rink in every neighbourhood. But that was then…
If your kids love the feeling of gliding around with blades or wheels on their feet, you can still find space to let them experience the fun of group skating – it's just that you might have to travel a bit further for the pleasure.
We've rounded up some of the places to skate indoors in Melbourne for kids, to make your next outing even easier.
1. O'Brien Group Arena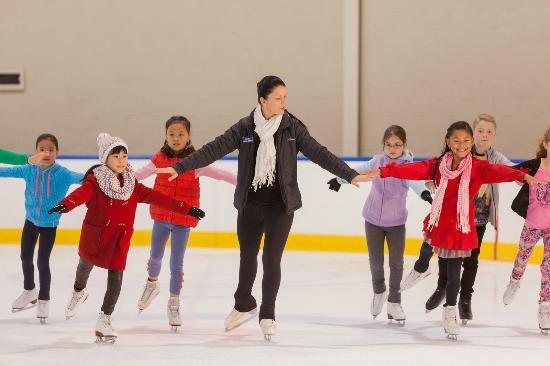 Ice is slippery but to keep your children balanced as they navigate the rink, ask about the handy skating aids that give them something to hold onto as they are sliding their way around. If your children aren't sure, ask about getting some tuition from the Ice Ambassadors. Your little ones will be given a concise 15-minute lesson to cover the basics – including how to move, how to turn, how to slow down and how to fall safely.
With that taken care of, next thing you know, you'll be booking their next birthday party.
What You Need To Know
Phone: 1300 756 699
Address: 105 Pearl River Rd, Docklands
More information: visit website
2. Laverton Skate Centre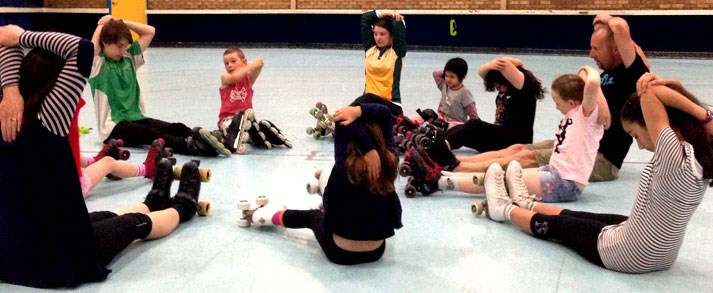 Its doors opened back in 1983 – and it's still going.
To help your children's Roller Dreams come true, get them started with Learn To Skate classes each Saturday morning for a strict 9.30am start.
Victoria Reynolds is a world-class artistic skating coach and she'll take your kids through their paces for $15 per person. For an extra $5, they can keep skating in the general session after the lesson to practice their new moves.
What You Need To Know
Phone: 9369 4634
Address: 2 Oakdene Grove, Laverton
More information: visit the website
3. Olympic Ice Skating Centre
The nationally-accredited APSA professional coaches here are on the ice with their young protégés early and late – motivating them to faster speeds, sharper turns and more graceful movement.
But even if your child doesn't have their sights set on future gold medal opportunities, they can come here for casual skating – just for fun. It's just like you remembered from your own childhood – with cheesy pop songs blaring their way across the rink and a sea of people in various stages of gracefulness, doing their best to stay moving.
What You Need To Know
If lessons are what your child is after, you can find them during the school term. To keep it simple, there are no up-front term fees needed – just $20 to pay each time to cover 30 minutes of practice time, plus a 30-minute group lesson and skate hire.
Phone: 9579 3755
Email: [email protected]
Address: 1080 Centre Road, Oakleigh South
More information: visit the website
4. Carribbean Rollerama
Lessons are available to cater to four different levels of skater, including beginner, artistic, speed and adult.
That's one active way to boost your kids' talents – and join in the fun with them with confidence. Even if they're not interested in adding to their skating skills, you can bring the kids here for one-off sessions on weekend and during school holidays and show them your own skating style, for fun.
What You Need To Know
Phone: 9763 9122
Email: [email protected]
Address: 1298 Ferntree Gully Road, Scoresby
More information: visit the website
5. Skateworld Mordialloc
Remember roller discos? Whizzing around the rink as the DJ played your favourite Top 40 hits and the coloured lights made patterns on everyone's skin?
Memories…You can re-live them all with your kids at this place each Friday and Saturday night when Family Rollerdisco night hits the rink.
You're even allowed to order in pizzas from the local pizza bar – the ideal food to go with your retro family night on wheels.
What You Need To Know
Phone: 9580 8908
Email: [email protected]
Address: 209 Boundary Road, Braeside
More information: visit the website
6. Sunshine Skate Centre
This is classic roller skating – old school time.
Prices are cheap, the music is loud, and birthday party bookings are available too.
What You Need To Know
Phone: 9364 8583
Email: [email protected]
Address: 38 McIntyre Road, Sunshine
More information: visit the website
7. The Shed Skatepark
Of course, it's not all about roller-skating, you know.
Another retro sport that never goes out style is skateboarding and this huge space is billed as the biggest indoor skate park in the Southern Hemisphere. The design was thanks to hands-on help from international pro skaters but there is something here for beginners too. A huge street course caters for everyday skaters, while the more adventurous will love the vert ramp, bowl and resi ramp.
This fully enclosed skateboarding sanctuary means the early winter dark doesn't have to signal the end of hanging out with your friends at the skate park, although the outer-suburban location is a huge trek for many.
What You Need To Know
Phone: 5996 8898
Address: 65 Berwick-Cranbourne Road, Cranbourne East
More information: visit the website
8. Rollerway Newtown
When plain skating just won't do, head to Rollerway Newtown, Geelong's all-skate centre featuring a skating arena, roller hockey centre, and skate park with wooden half pipe and "street course" popular for BMX, scooters, and skaters. If you're looking for gear, they also have a roller, ice and inline skate and hockey shop, so there's no excuses!
On offer are public and private general skating sessions, recreational and competitive In-line hockey, skill & fitness development classes, and specialist training programs. Absolutely something for everyone, even if you're the skater who rolls around the rink clutching the sides for dear life!
What You Need To Know
Phone: 0411 33 55 44
Email: [email protected]
Address: 6/8 Lambert Ave, Newtown
More information: at the website.
9. St Kilda Winter Garden
Every year we see more and more winter fun arriving in Melbourne, and the St Kilda Winter Garden pop-up ice rink is a great choice for the usual beachy suburb.
The fabulous ice rink is part of the Map 57 festivities, which includes food stalls, bars, carnival rides, and the ever-entertaining Spiegeltent.
The rink will be open every day of the festival, with increased hours over the July school holidays. If you're new to skating, kids and adults alike are welcome to hire a penguin skating aid to lean on, and skate hire is included in the ice rink price.
What You Need To Know
When: 15th June to 30th July, 2017
Address: St Kilda Triangle, St Kilda
More information: at the website.
10. Skating at Sorrento
Skating At Sorrento is a pop-up Ice Skating Rink located on the stunning and iconic Sorrento front beach foreshore.
This is a family friendly event and is ideal for people of all ages and skill levels. Whether you are new to the ice or a pro, Skating At Sorrento has something for everybody.
This pop-up ice rink is only in town for a limited time, and you can get 10% off Skate Sorrento tickets if you show your Searoad Ferries ticket at the Skate Sorrento Ticket Booth.
What You Need To Know
When: 23rd June to 16th July, 2017
Address: 3176 Point Nepean Road, Sorrento
More information: at the website.