Best Places to Pick Your Own Fruit In Autumn Near Melbourne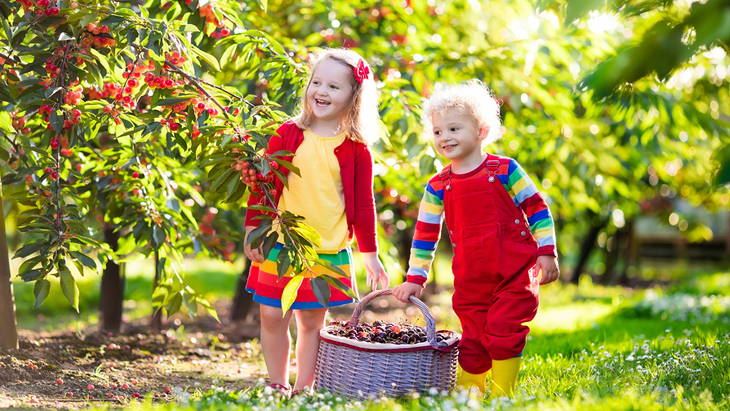 Autumn is a great time to get fruit picking with the kids and across Victoria, there are a range of farms to cater for your family u-pick fun.
Whether you plan to eat it on the way home, make your own jam or bake it into muffins for a delicious afternoon tea treat, here's our list of some of the best places to pick fruit with kids near Melbourne this autumn:
The Bramble Farm
Brambleberry fans, take note. This farm has more than 10,000 vines of the juicy little treats that crop each summer, as well as more than 28,000 canes of raspberries that can be harvested in summer and autumn.
Yum! There are also blueberries, youngberries, blackberries – and more.
But the rest of the year when u-pick fruit is not an option for you and the kids? The farm is open to sell you all the delicious produce that bounty of fresh fruit provides – including jams, sauces,
What You Need To Know
Although the pick-your-own fruit season is limited, this farm is open all year and sells a huge range of produce.
Phone: 9776 7018
Address: 25 Lyppards Road, Langwarrin
Opening hours: Seven days a week from 9-5pm. U-pick only happens seasonally.
Prices: During U-pick season, entry is free but there is a minimum purchase requirement of $10 per person.
Website: www.bramblefarm.com.au
Sunny Ridge Strawberry Farm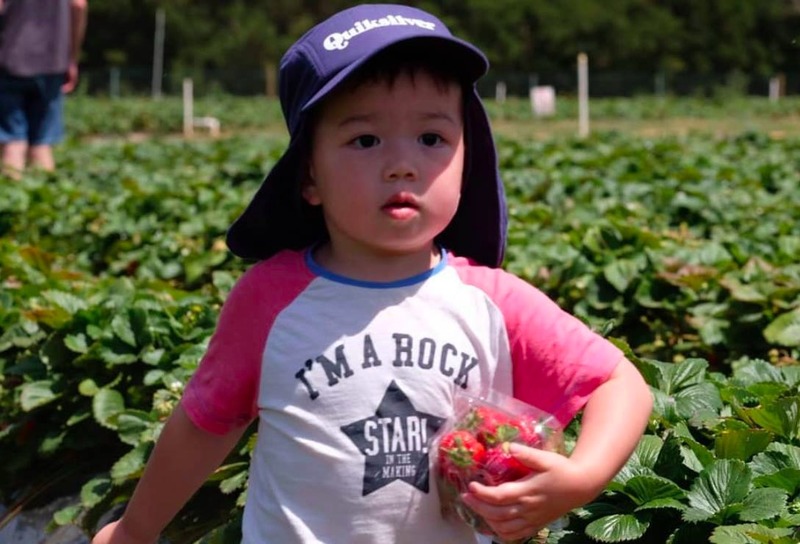 The first fruits here were planted back in1964 and now this family-run business has more than 200,000 plants across 10 acres.
This place is a Mornington peninsula must-do with kids and when you've finished picking the berries from the bushes, you can add to your strawberry harvest with some delicious produce from the shop. Jam, anyone? There is blueberry, blackberry and raspberry varieties too and the freeze-dried strawberries are an added delicacy. Yum!
What You Need To Know
This farm has turned strawberry production into a year-round activity – one of the few pick-your-own farms you can come to throughout the year.
Phone: 5989 4500
Address: 244 Shands Road, Main Ridge
Opening hours: Daily from 9am-5pm. (U-pick closes 4.30pm)
Prices:
Adults $9 – includes 500gm strawberries
Children 4-12 years $4 – includes 250gm strawberries
Everyone entering the strawberry fields must purchase a punnet.
Website - www.sunnyridge.com.au
Blue Hills Berries & Cherries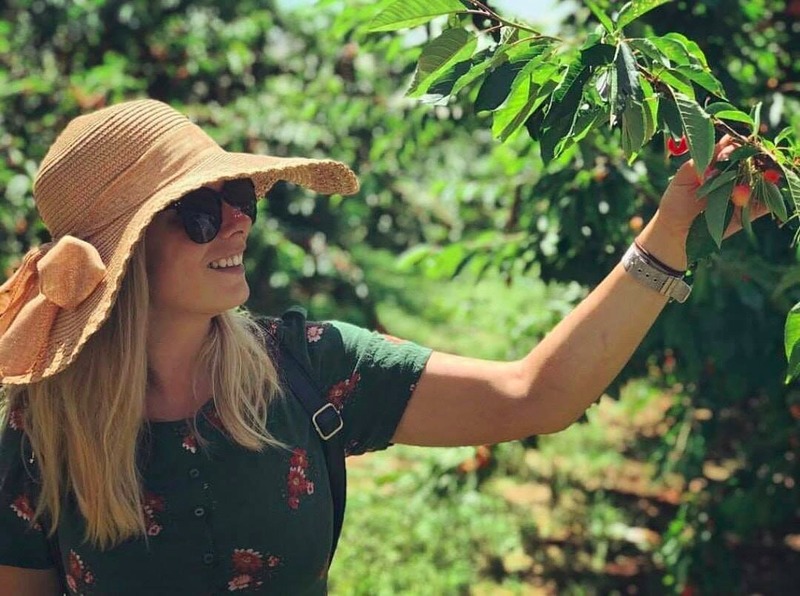 Sensible footwear? Check.
U-pick etiquette? Check
If you pick it, pack it – though you will be tempted to eat more than you pack!
This berry farm has a bounty of beautiful berries – and they taste good too. The operators here are the Chapman family, who have been farming in the area since 1894. That means your visit helps support locally-grown produce – and that should make you and your kids feel good.
What You Need To Know
Depending on the season, you can pick your own boysenberries blackberries, blueberries, raspberries, cherries, loganberries, strawberries and youngberries. It's worth noting that some fruits have VERY limited seasons. Check the guide on the website before making the trip.
Phone: 9737 9400
Address: 30 Chapman Road, Silvan – cherries
27 Parker Road, Silvan – berries
Prices:
Adult entry fee – $13 (includes 500g take-home pack of mixed fruit)
Child Entry fee (3 – 14 years old) – $6.50 (includes 250g take-home pack of fruit) Children under 3 are free.
Opening hours:
Daily 9am – 5pm from November-January.
Tuesday – Sunday 9am – 5pm from February – End of April
Website: www,upickberries.com.au
Rayner's Orchards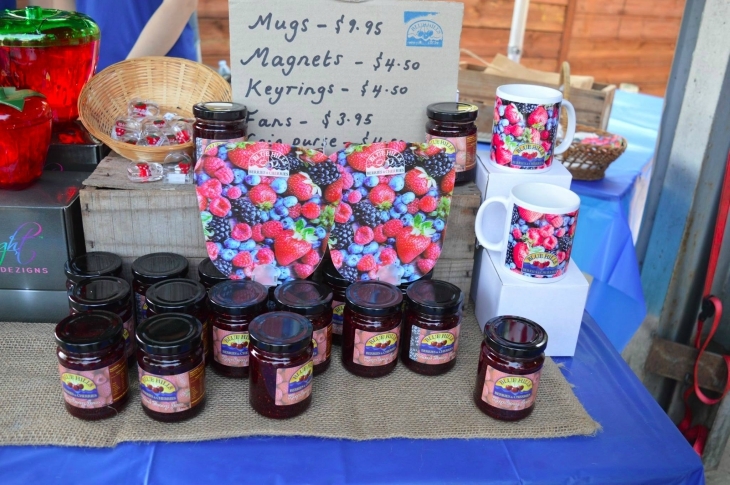 Go looking for u-pick fruit options at farms that are open to the public and what's you'll find the most of is berries, berries and more berries.
This place is different. Yes, the berries are there (and let's face it, they are a yummy treat your kids will love) – but there is a heap of other fruit to tempt tiny tastebuds too.
Peaches? Nectarines? Plums? Apricots? Tamarillo? They are yours to pick and take home. Orchard tours run all year and keen gardeners can also get involved in a pruning masterclass to help you negotiate your own fruit trees at home (not for little kids – obviously!). All together, there are 450 varieties of fruits to enjoy here – including a bunch you have probably never heard of in your life. Pluots, anyone? We're guessing they're a hybrid between plums and apricots – a new experience to add to the pick-your-own adventure.
What You Need To Know
With so much fruit on offer, this farm is open all year – but the types of fruit available will change with the seasons. It's not open on Christmas Day.
Phone: (03) 5964 7654
Address: 60 Schoolhouse Road, Woori Yallock
Prices:
Adults $28
Children $23
Opening hours:
Daily 9am-4pm / 9am – 5pm in summer (Closed Christmas Day)
Website: www.raynersorchard.com.au
Jay Berries

Blueberries, raspberries, blackberries and strawberries. This farm has them – and more, with some veggies to pick and take home too.
The setting in the Yarra Valley is a pretty one and if you do your job properly – and traipse up and down the rows of plants looking for the juiciest berries – the kids will have a good chance to stretch their legs and expend some energy and the berries they munch on the way home will keep them happily quiet.
And that bottle of sweet raspberry cordial you take home with you from the on-site shop will give you something to look forward to at the end of the drive back home.
On hot days, the frozen fruit slushies are a lovely treat and tractor rides add to the fun.
What You Need To Know
Even during the picking season, this farm has limited u-pick hours.
The handy feature on the website is the 'availability report' and it's worth checking before your visit to show you whether your trip will yield you the produce you'd hoped to pick (and eat).
Phone: (03) 5964 4451
Email: [email protected]
Address: 140 Wandin Creek Road, Wandin East
Prices:
Children 4 years and under FREE
5 years and above $5
Opening hours:
October – March – 8:30am-5pm Wednesdays & Sundays + public holidays only (closed Saturdays).
Website: www.jayberries.com.au
Kinglake Raspberries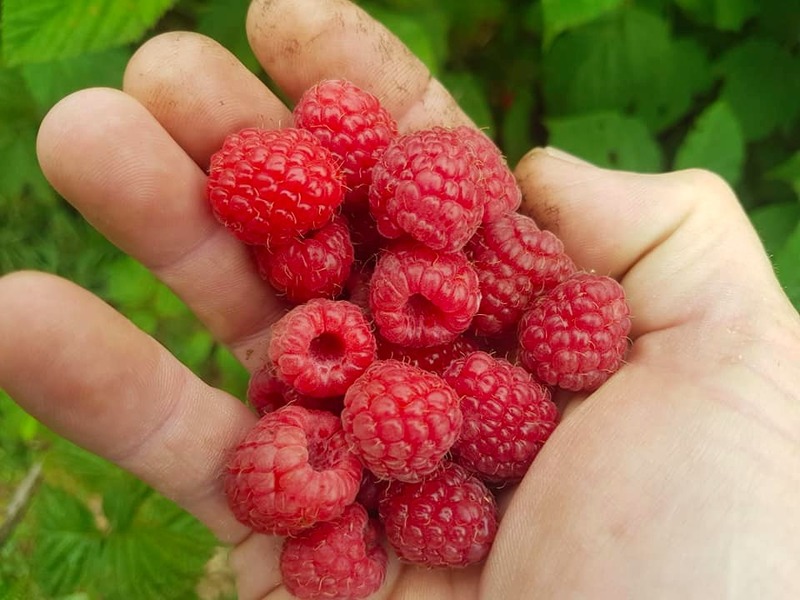 This farm has 25 hectares of berries – and that makes a lot of jams, sauces and cordials to take home for your pantry.
But it's more than just a nice place to shop for berry-related produce. This farm lets you and your kids pick juicy raspberries with your own hands. And when they're not in season? The frozen ones on offer here are delicious too.
The summer season is the peak picking time and visiting in late December – mid-January will give you the best choice of plump berries to take home and enjoy. Raspberries can also be picked in autumn but the crop is smaller.
Phone: 0407 313 975
Address: Tooheys Road, Pheasant Creek
Website: www.kinglake-raspberries.com.au
Have you signed up to our newsletter? Join ellaslist to get the best family and kid-friendly events, venues, classes and things to do NEAR YOU!